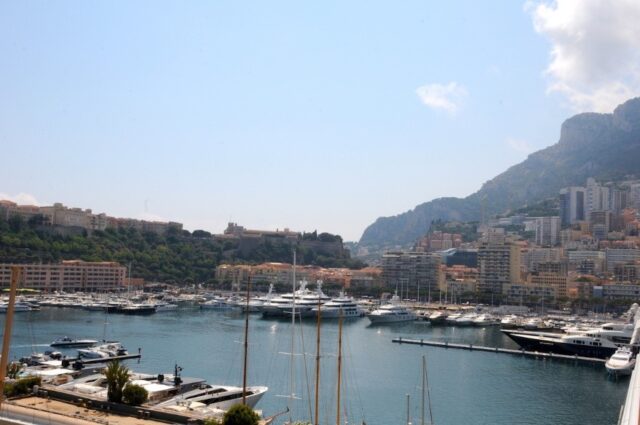 Amidst a volatile economic and political environment, the world's richest seek safe havens that offer excellent economic stability, robust financial infrastructures, and an attractive lifestyle.
The Principality of Monaco is particularly appealing; its luxury lifestyle has long attracted the world's most affluent, while its political and economic security makes it an attractive real estate investment and place to do business.
According to the 2022 Real Estate Observatory Report, published annually by the Monegasque Institute of Statistics and Economic Studies, the average price per square metre broke the 50,000 Euro mark for the first time.
Here we explore Monaco's diverse economy and why the world's richest view it as a safe haven in a volatile world.
Key economic pillars
Over the past few decades, Monaco has worked to ensure it remains highly attractive, investing in infrastructure and robust fiscal policies to encourage diverse economic growth and private enterprise. Key economic pillars include tourism, industrial activity, real estate investments, and trade and commerce.
Tourism is driven by the principality's luxury offerings, including gourmet restaurants and lavish hotels, high-quality service providers, and cultural activities. Business trips for events and conferences also represent a significant chunk of tourism in the principality, with the city-state investing in state-of-the-art convention facilities, including the Grimaldi Forum and the Monte-Carlo Convention Center Auditorium.
Trade and commerce make up more than 25% of Monaco's total turnover. The principality boasts over 1,000 retail stores and 400 wholesalers. Many of these cater to wealthy residents, including high-end designer boutiques.
The industry is another key economic pillar, with most industrial businesses located in the district of Fontvieille, considered Monaco's commercial hub. There are over 100 industrial companies focused primarily on pharmaceuticals, cosmetology, textiles, chemicals, and plastics.
The banking and financial sector have also expanded recently – adding further appeal for Monaco real estate investors and businesses. Indeed, Monaco's financial industry has sealed the principality's spot as a centre of international business.
Finally, real estate plays an important role in the principality, with a fast-moving market catering to wealthy individuals seeking to rent or buy real estate in Monaco.
Light taxation helps fuel Monaco's real estate investment demand
There is no question that part of the principality's appeal is its light taxation, with no income tax levied on Monaco residents. There are also no capital gains taxes, property, or wealth taxes.
Owning or renting property is one route to Monaco residency, which has helped fuel the property market.
Growing Monaco real estate investment demand has shaped the principality's skyline and even its coastline. Super-prime developments, such as the twin towers of Tour Odeon, pierce the Monaco skyline.
For those seeking Monaco property for sale, real estate in the principality knows no limits when it comes to luxury. Elegant residences such as Monte-Carlo One and the Jardin Exotique boast concierge services, 24/7 security, and access to luxury wellness facilities, including swimming pools, spas, and fitness centres.
The coastline has also changed to help keep up with soaring demand, with multiple land-reclamation projects expanding the tiny country's land mass (Monaco is the second smallest country in the world, second only to Vatican City).
The new eco-district Mareterra Monaco is the latest land-reclamation project – and is considered one of the most ambitious projects in Europe. Once complete, the new sustainable district will boast luxury apartments, penthouses, townhouses and exceptionally rare super-prime waterfront villas – anticipated to be amongst the most expensive properties in the world.
Another luxury development helping to keep up with insatiable demand from the world's richest investors is Bay House, considered one of the principality's most exciting new developments in the exclusive district of Larvotto.
Low crime and world-class infrastructure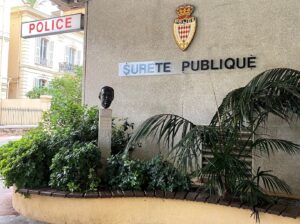 Monaco isn't ashamed to flaunt its wealth, which is part of the city-state's appeal. Residents enjoy high levels of security in the principality and don't feel the need to hide their wealth, thanks to Monaco's zero tolerance on crime and high police-to-resident ratio.
High technology
Robust, world-class technological infrastructures are also particularly appealing to business investors.
The principality was the first country in the world to roll out 5G, helping to attract business and support economic development. Businesses further have peace of mind courtesy of the principality's dedicated Cyber Security Agency that adheres to the most robust global standards.
How to make a Monaco real estate investment
Wondering how to buy Monaco property and invest in the principality? You'll need to work with a luxury real estate agent that can offer advice on the type and style of property to suit your needs.
The best real estate agents in Monaco can support with either residential or commercial real estate, offering in-depth market intelligence and support at every stage of the real estate acquisition process.