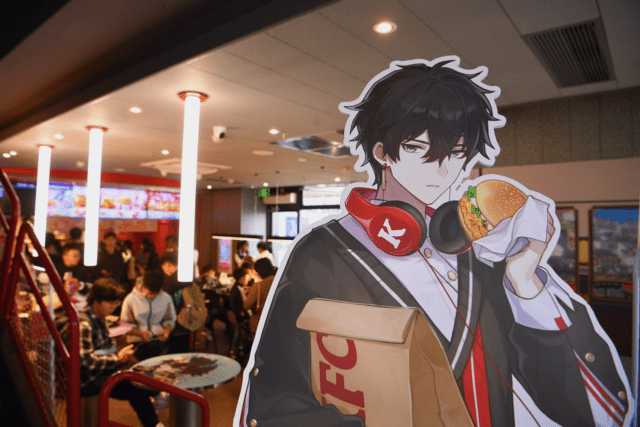 Yum China (NYSE: YUMC and HKEX: 9987), operator of KFC and Pizza Hut in mainland China, announced record total revenue and adjusted operating profit for the third quarter of 2023, boosted by strong performance in the peak summer trading season.
Total revenues reached $2.91 billion, growing 15% year-over-year. System sales increased 15% year-over-year while adjusted operating profit rose 21% year-over-year, excluding temporary reliefs. The above figures exclude the impact of currency translation.
Net income for Q3 increased 18% year-over-year to $244 million. For the first nine months of 2023, operating profit and adjusted operating profit also hit record highs, reaching approximately $1 billion.
Both KFC and Pizza Hut showed strong transaction growth in the third quarter led by a rebound in dine-in sales. Same-store sales increased 4% year-over-year, rising 4% at KFC and 2% at Pizza Hut respectively. A 50% year-on-year surge in same-store sales at tourist and transportation hub locations during the busy summer holiday travel season helped to heat up sales gains.
Innovative food offerings also helped to attract customers seeking a wider variety of meal options. KFC's beef burger and whole chicken categories, both introduced in the past three years, now collectively make up a significant percentage of brand's sales mix. That proportion, at around 6%, already exceeds sales of KFC's Original Recipe Chicken, which was first introduced in China over 36 years ago.
At Pizza Hut, the brand's unorthodox yet wildly popular durian pizza category has been a huge sales driver in the China market. The brand sold over 20 million durian pizzas in the first nine months of 2023 – a 70% gain year-over-year. This amounts to one of every five pizzas sold by the brand.
With Chinese consumers continuing to be value conscious, Yum China is widening its price ranges to tap into underserved markets. KFC is introducing more items to its 19.9 RMB value menu, while also continuing to add premium options such as its Ultra Cheese 2.0 Beef Burger. Pizza Hut, already number one in the pizza category, is expanding its selection of pizzas priced below 50 RMB, aiming to further seize opportunities in this growing market segment. It is also adding new, affordable add-on items. One example, a Cheese Tart priced at 9 RMB, became the brand's bestselling snack in September.
"We continue to strengthen our core menu offerings and launch targeted, engaging campaigns to drive incremental traffic. Furthermore, we are expanding our price range to appeal to a broader customer base, tapping into underserved consumers," Yum China CEO Joey Wat says. "Our robust supply chain, industry-leading digital ecosystem and strong innovation capabilities have enabled us to stay agile in evolving market conditions."
As part of its growth-focused "RGM 2.0" strategy announced at its Investor Day in September, Yum China plans to continue its rapid pace of store expansion while maintaining healthy store payback. The company set a new record for net new store openings in the quarter, achieving 500 net new stores, and is on track to meet its full-year target of 1,400 to 1,600 net new stores. At Investor Day, the company set targets to reach 20,000 stores by 2026 while achieving double-digit EPS CAGR over the coming three years.
The company generated $410mn in operating cash flows and $243mn in free cash flows in the third quarter, while returning $211mn to shareholders in cash dividends and share repurchases in the quarter. Yum China is on track to meet its previously-set goal to return $600-800mn for the full year. This trend is expected to continue over the longer-term, with the company announcing at Investor Day that it is aiming to return $3 billion to shareholders over the coming three-year period from 2024 to 2026. In line with this goal, on November 2 the company further expanded its share repurchase authorization by $1 billion.
"The overall trend towards recovery is evident this year, and many of our performance metrics are setting new records," Yum China Chief Financial Officer Andy Yeung says. "While near-term uncertainties persist, we remain excited about the significant opportunities China presents and confident in delivering sustainable growth and long-term value to our shareholders."
Following the Q3 earnings announcement, Goldman Sachs and UBS retained "Buy" ratings for Yum China's stock while JP Morgan and Morgan Stanley maintained "Overweight" ratings. Analysts praised the company's robust supply chain, menu innovation and strategies to capture underserved demand as key competitive advantages. They also cited the company's continuously low Occupancy and Other (O&O) cost-to-sales ratio as a factor to help mitigate other cost pressures over the next few years.