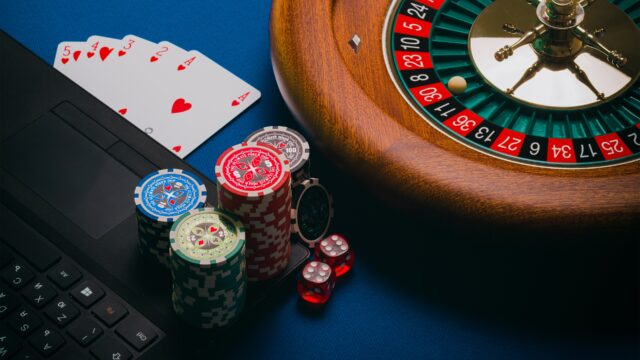 Happiness and money don't always go hand in hand, but when it comes to online games of chance they can! If you're looking for a fun way to pass the time or make some extra cash, playing an online game of chance is a smart move. With the right strategy and understanding of how these games function, you can boost your bankroll with minimal risk and maximize your winnings. In this blog post, we'll cover everything you need to know about playing online games of chance so that you too can play smartly—and maybe even come out ahead!
Understand the Risks of Gambling
Gambling can be a thrilling experience that provides some excitement and entertainment. However, if you're not careful, it can quickly spiral out of control. It's essential to understand the financial risks associated with online gaming, especially if you're considering going beyond casual play. As exciting as it may be, gambling can potentially lead to significant financial losses, so it's crucial to take the proper precautions to protect your assets. Be sure to educate yourself on responsible gambling practices, set a budget, stick to it, and never bet more than you can afford to lose.
It's never been more critical to stay informed and make informed decisions regarding online gaming. Be sure to brush up on blackjack facts, roulette strategies, and poker tips to give you the best chance of success. Essentially, the more you know, the better your chances of making smart and responsible gaming choices.
Choose Games Wisely
One of the most significant advantages of online gaming is the vast selection of games available. From classic casino games like blackjack and roulette to more modern options like video slots and virtual reality poker, there's something for everyone. However, not all games are created equal, and some offer better odds than others. Before diving into a game, do your research and choose ones with good odds and a low house edge. This way, you'll have a better chance of winning and minimizing your losses in the long run.
Keep in mind that games of chance are just that- games of chance. There's no guaranteed way to win every time, so be sure to approach each game with a level head and realistic expectations. Be sure to have fun and enjoy the experience rather than solely focusing on winning. Always remember that the house has an advantage, so it's essential to play smartly and not get carried away.
Many online gaming platforms offer bonuses and promotions to entice new players and keep existing ones coming back. These can range from welcome bonuses to free spins, cashback offers, and more. Be sure to take advantage of these incentives when available, as they can help boost your bankroll and potentially increase your chances of winning.
Set a Budget
As mentioned earlier, setting a budget and sticking to it is crucial when it comes to online gaming. It's easy to get caught up in the excitement and continue playing even after you've reached your limit. To avoid overspending, set a budget before you start playing, and stick to it no matter what. Additionally, consider using separate accounts for gaming and other expenses so that you don't accidentally dip into your essential funds.
Also, be sure to take advantage of any budgeting tools or features offered by the gaming platform. Many sites offer options such as setting deposit limits or self-exclusion periods to help players stay within their means and gamble responsibly. This type of self-control is crucial for long-term success in online gaming.
Be Sure to Take Breaks
Playing for extended periods can be mentally and emotionally exhausting, leading to poor decision-making and potential losses. It's essential to take breaks regularly, whether it's a short break between games or logging off altogether after a set amount of time. Use these breaks to recharge your mind and step away from the game for a while. When you return, you'll be refreshed and more focused, potentially increasing your chances of making smarter gaming decisions.
In addition to taking breaks, be aware of your emotions while playing. If you find yourself getting stressed, angry, or anxious, it may be time to take a step back and reassess if gaming is the right activity for you at that moment. Remember, online gaming should be enjoyable and not negatively impact your mental well-being.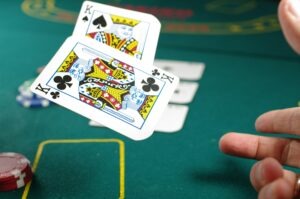 Playing online games of chance can be a thrilling and rewarding experience if approached wisely. Remember, the heart of smart gaming lies in understanding the risks, choosing games based on informed decisions, sticking to a budget, and learning from records. Over time, these strategies can help transform your gaming experience, moving from casual play to potential monetary gains. But, above all, it's essential to keep the fun intact. After all, games are meant to be enjoyed. Play smart, play responsibly, and most importantly, have fun!