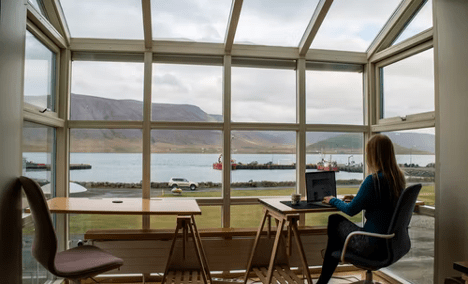 A domain name for your business is more important than you might think since it helps you build an online presence for your organization. When you register your business, it's best if you set up a website, and this website should, in turn, have a domain name. 
It sets the tone for your company and how the customers will find your site and interact with your brand. There are many reasons why you should choose a domain name that suits your business plans. Read on to learn why choosing a domain is important when registering a business.  
Builds Credibility for Your Business
We are living in the digital age, and no business can succeed without using the internet in its operations. Having a domain name is one of the most crucial things that can help your company look professional. Your organization will get instant credibility and gain a competitive advantage in the same online marketplace as your competitors. Potential customers and other stakeholders interested in your business will view you as advanced if your company is conveniently accessible online. This is an avenue for different people to visit your website, discover more about your operations, and access your services and products. You will also gain the trust of the customers if they are happy about your online services.      
Business Identity
A domain name is a good investment that helps increase awareness of your business. When you select a domain name similar to your company name, it will be easier to link it with your brand. While your domain name must be unique, make sure it is easy to remember. When a competitor has a similar domain name to your business, you might lose customers which will impact your operations. Similarly, the name of your company cannot be the same as that of another registered business.
Whatever name you choose for your business and its domain name should be unique. If you want to register a UK business, make sure you use an online name search tool to see if the name you want to use is available. Whether you want to register a limited liability company or just a small business, you should use Google to get a business domain name that does not exist. You can choose a domain name that makes sense for your organization, and it should include common keywords relevant to your industry. 
Helps Your Business Build an Online Presence
Premium domains with several links and backlinks from other websites can lead to more traffic to your site. Someone looking for a specific product can type a keyword in the browser if they want to bypass the search engine. If your domain name includes an appropriate keyword about your product or brand, your site is likely to rank on top of other websites. An appropriate domain can build your business through the development of a strong image. Search engine optimization is critical for any business since almost all companies in this digital age need to improve their online visibility. 
When you choose a domain name, it should be SEO-friendly to increase your site's ranking. A keyword-rich domain is easy to find, and visitors can spend more time on your site if it has authority links to other sites. When a visitor is satisfied with the information they get on your website, they are likely to try your market offerings. These conversions are critical for your business since they help increase sales and revenue.
Reinforce Your Brand 
A perfect domain name can reinforce your brand, especially if it resonates with the interests of the clients. Make sure it is short and simple. Additionally, try to avoid characters that are difficult to remember. A clear name is easy to find when potential customers are looking for specific products or services. A catchy domain name can stick out in the consumers' minds, and it will set your company apart from the competitors. A unique name will prevent people from confusing it with other products available on the market. Additionally, happy customers can easily share your brand name with their peers if it is easy to find online. To reinforce your brand, try to get a domain name that is relevant to your business.          
Enhances Mobility 
When you register a premium domain name, you can maintain it even if you change a web host. The success of your business online depends on the services offered by your website host. Other providers have excellent packages, and you may decide to migrate in the future. When you select an appropriate host, you can move without any fear of losing your domain name. You can enjoy peace of mind, and you will also be able to protect your brand always. More importantly, you can make necessary changes to your domain name whenever you want.    
Sets User Expectations
A domain name can also play a crucial role in setting user expectations when they are looking for information that can help them solve different problems. You must choose a name that resonates with the needs of your business and potential customers. It should match your company name and reinforce your brand. Make sure the domain name is short and easy to remember. This will be an easy way to attract more visitors to your website. 
Finding an excellent domain name is critical to the success of your business online. However, getting the appropriate one requires more time and brainstorming. It is not recommended to include slang words or other terms with complex spelling so as to prevent visitors from typing wrong names when they desire to search for yours. If your domain name is difficult, you can end up losing traffic to your competitors.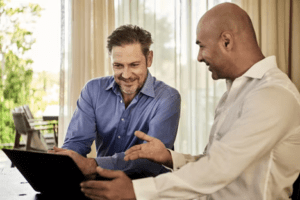 A good domain name can significantly help your business build a good reputation and generate traffic to your website. It also helps improve your credibility which can go a long way in attracting customers and increasing sales. Make sure you choose the perfect domain name if you want your business to stand out from the rest.