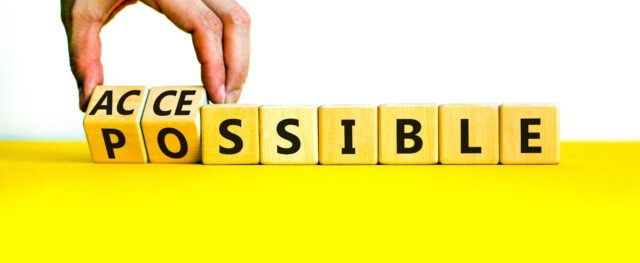 The European Union (EU) has recently passed the European Accessibility Act (EAA), which contains provisions that affect how people with disabilities across Europe use a service or product. Here's what you need to know about this law, what it entails, and how it can impact your business.
What Is The European Accessibility Act?
Article 9 of the United Nations (UN) Convention on the Rights of Persons with Disabilities commonly referred to as CRPD, defines accessibility as a fundamental right for persons with disabilities. This means that buildings, services, and technologies should be accessible to people with disabilities without additional costs or barriers so they can live independently and enjoy full inclusion in society.
There are 27 state members in the EU, and each has its adaptation that complies with this provision of CRPD. These differences made European markets less competitive because companies were catering to each country's requirements instead of what they needed as a whole. This scenario also led to an expensive yet little selection of products for its disabled consumers.
With continued cross-border trade between countries, it has become necessary for a single standard procedure by which all members would abide, hence adopting the EAA. This aims to harmonize and clarify the accessibility requirements for businesses to ensure EAA compliance.
Who Does It Affect?
The EAA applies to private organizations operating in and outside the EU that offer goods or services. These organizations are obligated by law to adhere to accessibility standards to make their products and services accessible to disabled individuals. Some of the services and products are:
Machines for ticketing, checking in, and ATMs
Tablets
Smartphones
Computers and operating systems
Telephony services and related equipment
Television equipment related to digital television services
Television broadcast and related consumer equipment
Apps, websites, and ticketing services related to waterborne passenger transport rail, bus, and air
Websites and apps for Ecommerce
eReaders and eBooks
Banking services
How Will It Impact Your Business?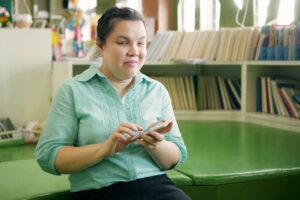 By 2025, the EAA will be enforced in all EU states. Thus, it's expected to create positive and negative impacts on your business.
The possible pros of EAA implementation may include:
1. Increased Profitability
Upon compliance with the accessibility requirements of the EAA, you can now market your product to a more extensive customer base. An increase in customer size can lead to a rise in profitability for your business.
2. Improved Reputation
Another positive outcome of implementing the EAA is an improved reputation. By being more compliant, you can be seen as an advocate for people with disabilities.
One area to start with EAA compliance is your website. To learn how accessibility applies to your online presence, you may read articles and watch videos about it. Then, you can hire specialists to create updates and ensure all your customers can access your online content.
3. Better Brand Loyalty
Since the act requires businesses to make their products and services more accessible, this opens up your customer base. This allows you to serve a bigger market and make it more inclusive. Customers who appreciate your company's commitment to inclusion can lead to brand loyalty.
4. Reduced Costs
Since accessibility requirements are now standardized, companies can save on product development costs. In addition, implementing law-compliant features can lead to a decrease in product returns. You may also be eligible for available government incentives and grants through implementing these features.
While the EAA is expected to provide benefits for businesses operating in the EU, it's also likely to result in disadvantages. These disadvantages can include the following:
5. Increased Costs For Businesses
Initially, businesses may need to change their products and services to meet the new standards, which means additional costs.  These costs can be high for smaller companies with limited resources looking for ways to manage their business effectively.
EAA implementation costs can cover equipment and technological services, such as an eCommerce app or website. Training employees to comply with the new requirements is also another source of expense.
6. Non-compliance Could Result In Fines Or Other Penalties
Since the EAA applies to different products and services, such as websites, apps, ATMs, and self-service machines, non-compliance with the act could result in fines or other penalties. These penalties make it essential to take proactive steps to adhere to accessibility requirements. It's important to speak with a qualified attorney who can help you understand what these changes will mean for your business.
In Conclusion
Adopting the EAA helps make products and services more accessible for people with disabilities. This is good news for businesses, as it will help them better serve their customers and comply with the law. However, the act does have some requirements that companies will need to meet, so it's essential to be aware of what they are.