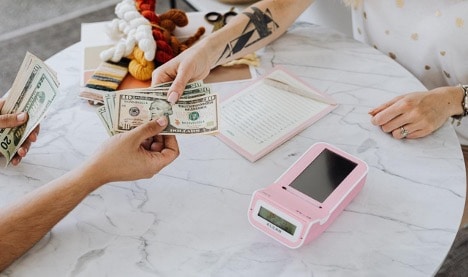 Entrepreneurs who have recently started their own business have many options available to them for financing. From a single-staffed start-up to a 10 employee small business, you can find the perfect loan for your specific needs.
However, it's important that you pick the right option, as the wrong decision could lead to massive financial difficulty or bankruptcy in the long run. 
8 Financing Options Available to Small Businesses
The following business loans are accessible to most business types. Keep in mind that you'll need a high credit score, proof of income, and collateral to receive the best interest rates.
1. Property Asset Loans
A property asset loan is given to businesses that own a residential and/or commercial property, and don't mind putting it up as collateral. Lenders will typically loan 80% of the total property's value to the business they can use for other purchases. Businesses with great credit can gain access to property asset loans as high as $2 million, but start-ups will receive less.
2. Equipment Financing Loans
If you need funding for equipment, especially if you run a factory or delivery business, an equipment financing loan will offer what you need for your company.
It's really easy to get approved for equipment financing because lenders can mitigate late payment risks by using the equipment's residual value. The maximum loan amount given for equipment is $30,000. 
3. Trade Financing Loans
Also known as "supply chain finance" or "support finance," this unsecured loan may be preferable to companies that need to develop a secure supply chain. Trade finance is perfect if you're regularly buying stocks, inventory, or supplies from an international supplier.
You may want a trade financing loan if you buy locally from suppliers who live further away from you.
4. Micro Business Loans
Micro business loans are small loans that only offer amounts as high as $20,000. However, if you're a relatively new business that needs to develop stock immediately, a micro business loan could give you that extra competitive edge.
Banks will typically ask you to put up collateral, like your house, car, or other properties, plus proof your business earns more than $500 a week.
5. Personal Loans
Although technically not a business loan, a personal loan is probably one of the easiest loans a business owner can be approved for when they start.
Since personal loans are tied to personal credit, not business credit, banks will readily offer business owners this type of loan if they have good credit.
Personal loan amounts are as high as $30,000, but interest is typically expensive.
6. Business Line of Credit
Start-up owners can either purchase a personal line of credit or a business line of credit. Lines of credit function similarly to a credit card, but it won't have a card attached to it. However, you can swap back and forth between your line of credit and debit card as you like.
Both personal and business credit lines come with low-interest rates, making them easier to pay off slowly.
7. Bad Credit Loans
Sometimes a business owner will have bad credit and can't afford to spend several years rebuilding their assets. If that's the case, you can usually find a non-bank lender that will offer you a bad credit loan as long as they can investigate the individual defaults.
Since no credit check is required, bad credit loans will have high-interest rates and shorter loan periods.
8. Business Overdraft 
If, for whatever reason, you can't apply for a loan or your request was rejected by the bank, you can ask for an extended overdraft amount. A business overdraft can cover your business expenses while you're waiting on cash flow, which is ideal for seasonal companies.
Overdraft fees can be pretty pricey, so refrain from using it as much as possible to avoid paying extra.