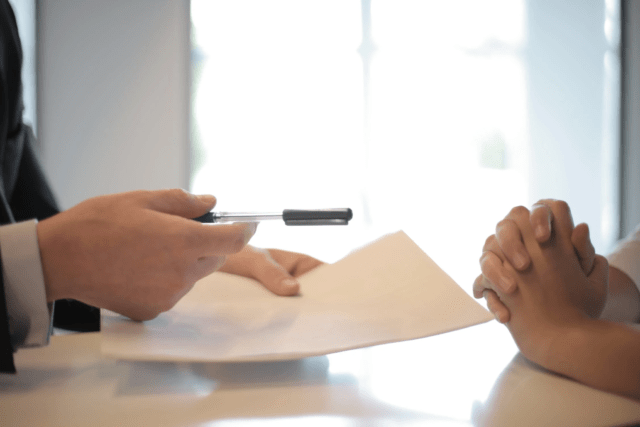 The global mortgage lending market was valued at $11,487.23 billion in 2021 and is estimated to reach $27,509.24 billion by 2031. That being said, the mortgage industry is major as it moves a lot of money, giving millions of people the opportunity to make their dream of home ownership come true. A mortgage is usually the single largest purchase people make in their lifetime.
Unfortunately, as in any other industry, there are shining stars and bad apples. And wherever there is money involved, there are unscrupulous scammers that will take advantage of vulnerable people and make them their targets.
To make homeowners aware of the many faces of mortgage fraud, in the article below, we look at the most common types of mortgage scams and how to avoid becoming victims.
Reverse Mortgage Scam
Reverse mortgage scams involve fraudsters who take advantage of vulnerable seniors by falsely claiming they're affiliated with government programs. Reverse mortgages are an opportunity for fraudsters to try and steal money from unsuspecting consumers. To protect yourself from this type of scam, you should avoid unsolicited offers, be cautious of offers that seem "too good to pass," and refuse to sign any documents without a proper explanation.
The sole reverse mortgage that's insured by the federal government is known as a Home Equity Conversion Mortgage (HECM). Scammers may falsely claim that they offer a variety of benefits through insured HECMs. These scams may lead to senior homeowners becoming deeply involved in fraud.
For this reason, before taking action and making such a major financial move, it's essential to gather all the reverse mortgage information you need to make an informed decision. Additionally, make sure you conduct thorough research and opt for a reliable lender that focuses on your needs.
Loan Estimate Fraud
Once they receive an application for a mortgage, lenders must provide a loan estimate. If the lender fails to honor the estimate, it could be a sign that you're being scammed.
According to the Real Estate Settlement Procedures Act, lenders are required to honor their loan estimates. This document gives a prospective borrower an estimate of the interest rate, monthly payments, and closing costs. A lender is not allowed to change these figures in the absence of specific changes in circumstances.
Loan Flipping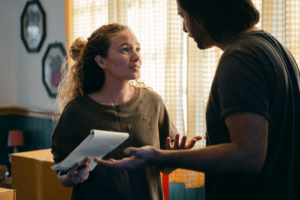 One common practice of fraudsters involves convincing borrowers to refinance their loans at terms that benefit the lender but not the borrower. Review the loan terms and all costs involved to determine who will benefit the most.
Lenders earn fees every time a homeowner refinances their mortgage. Loan flipping involves encouraging a borrower to take out a series of refinances that aren't necessary for them. The Truth in Lending Act requires lenders to disclose fees they charge when making a loan. Consumer protection laws in many states allow borrowers who are harmed by lenders who engage in loan reselling to sue them for damages.
Foreclosure Relief Fraud
Predatory lenders target homeowners facing foreclosure and offer them what may seem to be relief. Scammers may pretend to be government officials in charge of foreclosure relief programs. Homeowners must verify any contact they receive regarding foreclosure relief. They should also make every attempt to resolve their issue with their lender directly before seeking help from a third party.
Scammers prey on homeowners' desperation when they face foreclosure. Scammers will often pose as government agencies and offer to negotiate with lenders on behalf of the homeowner in exchange for an upfront payment. The scammer is only interested in this fee, and that could be the last time the homeowner hears from them.
How to Avoid Mortgage Scams
Avoiding mortgage scams is possible if you do your due diligence and learn about the common red flags. You can avoid scams and predatory lending by:
Shop around and contact a HUD-licensed counselor for verification of a mortgage lender's credentials.
Questioning and suspecting any unsolicited loans can help you identify a scammer.
Don't pay any money to a lender before getting a written description of what the money will cover. Remember that the biggest sign of a scam is when someone asks you to pay an upfront fee for a loan or any other lending product.
If you're in a vulnerable target group, be alert, ask questions, confirm certificates and licensure, and get second and third opinions.
Keep in mind to always protect your banking and personal information, and question anyone who asks for it without permission.
Read the fine print of all documents that you receive, from the moment you submit your application until the closing stage.
Avoid lenders who encourage you to avoid talking with a credit counselor, lawyer, or another financial professional regarding the terms of your mortgage.
Final Words
Unfortunately, scammers can disguise themselves as professionals. They'll demand payment upfront, pressure you to make a decision, and tell you they can solve your problems with solutions that sound too good to be true. Avoid lending traps by learning the common types of mortgage scams and steering clear of unsolicited offers and suspicious guarantees.