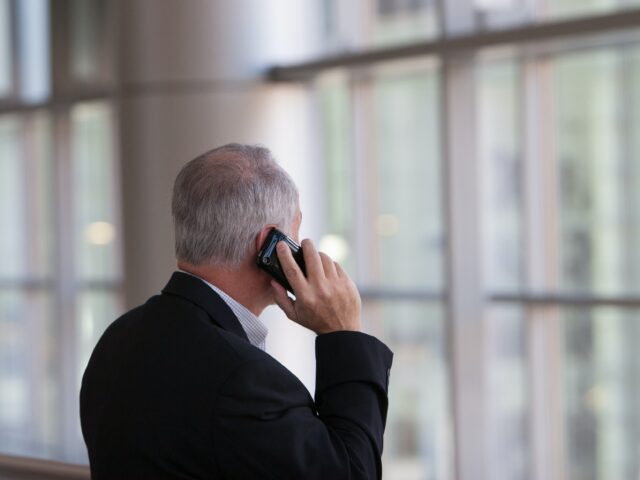 Have you seen a business that operates without phones? Sounds quite unrealistic, right? Every business needs some or the other type of communication and is vital in today's digital era, especially when it comes to offering phone support. 
Ranging from cold calling to offering customer services and even for coordinating with the team, a reliable communication service is sought in every business. Also, with the ever-changing trends in communication, the new terminology that every business is eyeing is VoIP services.
VoIP these days is becoming highly popular fledgling businesses with easy access, cost-saving besides offering advanced features. But choosing a VoIP service provider who can facilitate you with the best can be quite tricky. 
So, how do you choose the best amongst the numerous VoIP vendors who claim to be the best in the market? Here are a few pointers that will help you decide who can easily fit your bill:
Get to know your requisites inside out
First things first, before you head out to look for a VoIP service provider, make sure that you are clear about all the things you need. Call forwarding, call waiting, and caller ID are some of the basic attributes that you may be looking for. 
But apart from these primary features, there are other advanced features such as call screening, call transcription, auto-attendant, and a lot more other services that you might want to be bundled in your package. So before you sign the deal, draft all the details that you require and proceed accordingly.
VoIP security
Getting security features in place is the basis behind successful business communication. Thus it is imperative to hunt for a provider that can maintain the security parameter for the business opting for VoIP. 
Every business has some sort of confidential data, and if it needs to be passed over the internet, you need to know that the internet is a public forum, and there are chances of data leak just in case security parameters are not deployed in place. 
Hence pick on someone who can assure you of an end-to-end encryption framework and multi-level authentication for your data passage.
Pricing and tariff
Money plays a crucial factor when it comes to seeking VoIP services. Hence, once you have made a list of prospective VoIP service providers, who can adhere to your requirements, check out their plans and ask them for a quote. 
Also, ponder into what the provider offers you in the package. Besides the hardware and software, check out the installation charges, cancellation charges, usage limit, refund policy, and support and maintenance services offered by the provider you plan to finalize. 
Scrutinize the plans of different providers thoroughly; only then decide about which provider can get you more bang for your bucks. You can also consider seeking the help of Utility bidder who can make quick price and quality checks of the different providers to bring the best on your table. 
Collaboration tools
Are you aware that VoIP services are not just restricted to three-way calls and extension dialing? VoIP calling offers a lot more than the old-age traditional calling functionalities. Ranging from video conferencing to call forwarding, ease of taking calls from any place, online meetings, SMS texting productivity tools, there is a lot that you can explore. 
VoIP can do far more than just communication. It offers a plethora of tools that can be used by people for meeting virtually, interacting, and working in a combined manner. 
Also, with the technological advancements with each passing day, several providers offer you evolved versions of these services and promise more ease and comfort while using these services. 
Newer interpretations and versions allow the users to initiate a call through various other functionalities such as shared documents, sharing screen, tracking the call, and a lot more. Make sure that your VoIP service provider has such integrated tools to support custom workflow.
Seamless management of calls
VoIP can help handle your audio and video calls impressively to ensure that the business team using VoIP services can enjoy uninterrupted services. 
Also, since it is dependent on the network, pick on a knowledgeable VoIP team that can train you well about the VoIP set up to ensure smooth progress. It should be inclusive of inspecting your network health, network traffic, network bandwidth, and appropriate connection for making high-quality calls.
24×7 services
Getting acquainted with all the features of VoIP in a quick time is not an easy task. It can take a considerable duration to get well versed with all the tits and bits of VoIP. Also, there are chances that you may get stuck in the middle of something, forcing you to look up a support team to help you overcome the problem.
Thus it is also necessary to look for a VoIP service provider that extends unlimited support and training to meet any such loophole while getting started with VoIP. 
May it be assisting via chat support, phone support, or being present physically, make sure that the providers are ready to assist you in the hour of need in the best possible way to make the most out of your system and help you stay geared for any future crisis.
Unified communication
In today's era, VoIP service providers have moved ahead to become a one-stop solution for all sorts of business communication under the banner of unified communications. With that said, you can expect video calls, voicemails, emails, conferences, almost every mode of possible communication grouped in one single app. 
But, this doesn't mean that every service provider can serve you in the same way. Therefore, choosing software-oriented providers who can provide unified communications under a single umbrella can help you simplify your process.
Conclusion
The needs of every business may vary depending on a personal font. Thus, their communication needs may also differ based on their contacts and need for business communication. But whatever the case, getting in touch with the right VoIP service provider is mandatory to enjoy uninterrupted, reliable, and secure communication services.