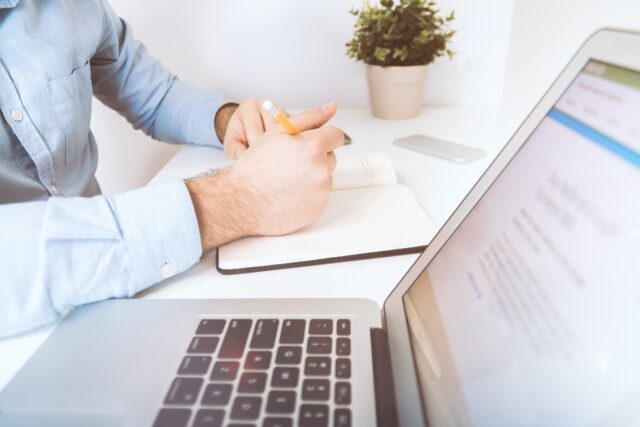 Many people dream about starting their own business and becoming business owners. They think of it as something exciting. While they aren't wrong, as running a business can be quite interesting and exciting at the same time, they simply aren't aware of the many challenges that starting a business entails.
It's not only challenging but also quite demanding, exhausting, and costly. Thankfully, it's not all so bleak. There are certain startup steps that you can take to make sure your startup is ready for success.
With a little bit of knowledge in your hands, you can avoid common issues that come with starting a business today and prepare your professional efforts for all future challenges. Let's see the essentials you need to become a business owner in 2022.
Create a business plan
Start your endeavor by preparing a business plan to define your business model, products and services, business goals, competition, and operating procedures. Most people start a business by choosing either venture capitalists or a traditional loan for their funding.
A proper business plan should also include a marketing approach so that people can find out about your business, find you on the web, get familiar with your business offer, and so on.
Establish your brand identity and develop a marketing plan
One of the crucial steps to launching a business is promoting your products and services to your target market. You'll need a thorough marketing plan that will help you establish a strong and competitive brand identity in order to reach your target audience and promote your brand.
Create branding materials such as business stationery, cards, and brand logo. Use these items to establish your brand's presence and identity on the internet and assist your potential prospects with finding and interacting with your business. You'll also need social media accounts and an e-commerce website to establish your brand further.
Don't forget to create branded invoices, service agreements, and contracts in order to bill consumers easily, keep records, track payments, and ensure each customer receives a personalized user experience.
Consider forming an LLC or incorporating your business
You can either form an LLC or incorporate your business with the state in order to get limited liability protection, lower your payroll taxes, get access to tax benefits and tax-free funds, and protect your business and personal assets from business liabilities and debts. Other benefits of incorporating your business include greater credibility with your business partners, vendors, and customers, among many other things.
Take care of necessary permits, licenses, and tax identification numbers
A federal tax identification number, also known as an employer identification number (EIN), refers to a social security number for LLCs and corporations that will involve the employment of workers. EIN is how the IRS identifies your business for all taxation matters.
Aside from taxation, you will also need permits and licenses to operate. Licenses may be required by your state, country, municipality, and city. The best way to learn about your EIN and the necessary permits and licenses is to contact your state's taxation department and Secretary of State and local government.
Insure your business
Insurance requirements differ from industry to industry. According to Millers Insurance Group, insurance experts from Florida, certain industries require more specific types of insurance. For example, if you're running a cannabis business, you'll need hemp business insurance. However, since there are different types of cannabis businesses, different businesses have different insurance needs.
The best way to find out what your business needs is to talk to your insurance agent and ascertain the right type and amount for your business insurance policy. Remember to include all other insurance requirements and government taxes that might apply to your business, especially if you're hiring employees.
These requirements may include:
Unemployment insurance;
Workers' compensation;
OSHA requirements;
Federal tax;
State and local tax;
Self-employment tax;
Sales and use tax;
Payroll tax requirements such as state unemployment tax, federal unemployment tax, and FICA.
Make sure you include these requirements in your insurance coverage to avoid additional liabilities and expenses.
Open a business bank account
Ensuring a steady funding source for your business is one of the most vital steps for starting and running a business today. You need separate business finances, and the best way to ensure them is to consider opening a business bank account.
This will require your business details, such as owner personal details, business type, formation date, etc. If you plan on getting a loan for funding your business, you'll need a bank account as well. You can consider seeking funds through small business administration (SBA) loan programs or from investors, lenders, and banks.
Conclusion
Before you launch your business, go through all the details one more time to review everything and ensure you haven't missed a single thing. It's an excellent way to see if you have everything you need to get started and identify areas that need further modifications.
Investing heavily in the planning phase of your new company will allow you to start your business off on the right foot, discover lucrative business opportunities, meet investors, and secure a competitive position in the market.