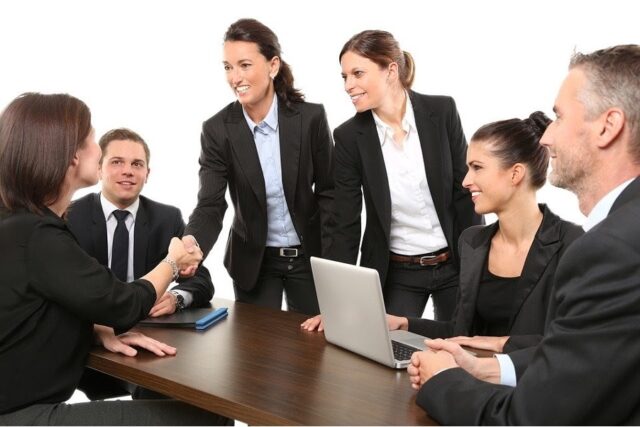 Starting a business can be a very rewarding endeavor. It allows you to be your own boss, set your own hours, and work on something that you're passionate about. However, before you take the plunge, it's important to know the general basics of starting a business. This article will cover what you need to do to get started and what you could expect from day-to-day operations.
One of the most important things you need to do when starting a business is to make sure you have a clear idea of what you're getting into. This means doing your research and understanding the basics of how a business works. Here are some key points to get you started:
Business Structure
The first thing you need to decide when starting a business is what type of structure it will have. There are four common types of business structures: sole proprietorship, partnership, limited liability company (LLC), and corporation. Each has its own benefits and drawbacks, so be sure to choose one that fits your business model and goals. Thoroughly understanding the tax implications and rules of each structure will help you make the right decision.
Legalities
Before starting a business, it's crucial that you understand all the legal requirements for operating your business in your state and locality. There are many government websites that can give you advice and information on how to register your business and obtain any necessary permits or licenses (e.g., SBA, Local Government ). Some states require specific articles to be placed in local newspapers before businesses open so there is proper public notification.
Create a Business Plan
After you've chosen a business structure, the next thing you need to do is create a business plan. A business plan is basically your roadmap and should include: the name of your business, your product or service, how much it costs to start up and run the company, as well as how much money will be needed to run it until it breaks and so on.
Perhaps the most important part of starting a business is making sure all of your i's are dotted and t's crossed – especially if you're dealing with city officials. If you're not sure where to start you can even find business plan writing services online. This will make the process easier.
Decide on a Location
The next step is to decide where you want your business to be located. Think about what type of customers you plan on targeting, how much foot traffic you can expect, and if the location offers adequate parking (if applicable). Also, take into consideration things like zoning requirements or permits necessary for your industry.
Once you know what type of business structure to use and where you want your business located, the next step is to get any necessary permits or licenses. This may include things like getting a zoning variance if it's needed for your location, registering with the city or county clerk, or applying for an occupational license (if applicable).
Cash Flow
The amount of money it takes to finance your company is another important factor when starting up. To make sure you can cover costs while waiting for customers to start purchasing your product/service, it's best to keep some cash on hand at all times. That way if something goes wrong, you can take care of expenses before they become overwhelming. Cash flow issues are one of the most common reasons businesses fail, so be sure to have a backup plan in place just in case.
Taxes
As a business owner, you will need to pay taxes on your income. This applies no matter what type of business structure you use. The good news is that there are tax benefits to incorporating your company, but you will need to speak with an accountant or financial advisor before deciding if it's right for you.
Before actually starting your business, make sure you have enough money saved up to cover expenses in case your product takes longer than expected to produce. This may be anywhere from a few weeks up to a few months depending on the specifics of your business plan and how quickly customers start purchasing your product/service.
Be Prepared For the Unexpected
Another important step in starting a business is being prepared for the unexpected. This means having adequate insurance, including small business liability coverage, workers comp, and possibly even product liability. It also means understanding the importance of employee benefits, which could include medical insurance, retirement plans, or even management training. Having good benefits packages will help you attract talented employees when your company gets big enough.
Get Equipped
Now that everything's in order for your startup shop, it's time to get the supplies you need to make it happen. Things like furniture, inventory, signage, etc. will all come together once you've made the decision on where your business is located. This also includes getting any licenses or permits required by your state or local government as well as for your business type.
Once you have everything in order, all that's left to do is market and promote your product/service. Be sure to set aside some money for advertising – especially if you're going the brick-and-mortar route. If you've done your job correctly finding customers will be easy!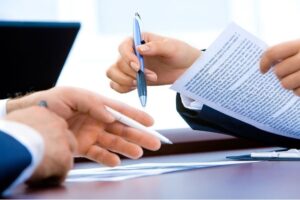 The most important thing to remember when starting a business is to be realistic about what it entails. Sometimes people get caught up with their passion for a project and become blindsided by things like expenses or time management. It may take a while before the company turns a profit, so try not to put yourself under financial strain. If need be look into getting small business loans, which can come in handy when launching a new venture, as well as figuring out a budget to manage income and expenses.
If you've followed these steps and made sure all legal requirements are met congratulations! You're now an official business owner who's ready to start making money. You'll want to make sure you stay up-to-date on your industry, too. There are several resources to do that, like reading trade journals or getting involved with an industry association. Either way, we wish you all the best and good luck with your business!