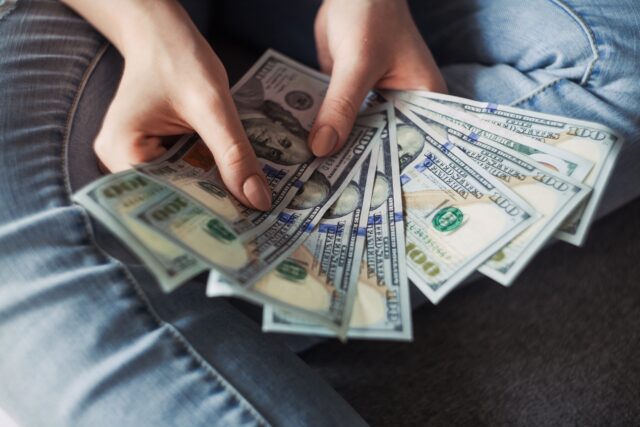 Taking out a loan in the right circumstances is an astute financial move. Approximately 70% of Americans said that borrowing improved their finances.
Applying for a loan for the first time can be daunting, with all the requirements you must comply with. In this guide, you'll learn about everything involved in the loan application process.
Make Sure You Can Afford the Loan
Unsustainable lending practices can soon land you in hot water. Ensure that you have the income and/or savings to make your monthly repayments promptly.
All lenders will display their APRs so you can do your calculations. To make things easier, use a free loan calculator online to determine what you can afford.
Using a loan calculator is a matter of entering the amount you want to borrow and the proposed APR. The calculator will tell you how much you can expect to repay per month plus how much you'll repay in total.
If you cannot afford the loan, either search for a lender with lower rates or hold off on borrowing entirely. There's a significant difference between good debt and bad debt.
Good debt raises your credit score and enables you to achieve your goals. Bad debt worsens the situation and can lead to severe complications, including bankruptcy.
Comparing Lenders is Essential
With so many online and offline lending options, you must compare lenders. For example, applying for Texas cash loans will reveal hundreds of lenders servicing your area.
You need to compare them based on several factors, including:
Rates

Repayment terms

Hidden fees

Reputability

Customer service

Previous customer experiences
Using a loan comparison site is an excellent way to reduce the time it takes to determine which lender is right for you. Most loan comparison sites are free to use and don't require you to input personal information.
Prepare Official Identification
The lending industry is heavily regulated, putting a tremendous burden on lenders to combat fraud. Due to the issue of fraud, lenders need to comply with state and federal regulations by seeing proof of official identification.
Any government-issued photo identification, such as a driving license or passport, will suffice. You will also need to provide proof of address, such as a recent utility bill or a statement from your bank.
Cell phone bills usually don't count, and you cannot use the same form of ID as proof of who you are and proof of where you live.
Larger loans, such as mortgages or auto loans, may require you to provide two forms of official identification to satisfy their checks.
Some Lenders May Verify Your Income
Small cash loans may not require an income check, especially if loans are approved in 24-72 hours. Instead, these lenders rely on your credit score.
However, applying for larger loans will require you to prove that you have a stable source of income. Most employees can provide a recent pay stub to prove this, whereas self-employed applicants should provide their tax returns.
If you're an employee, you'll also be asked to provide your employer's contact details in case the lender wants to verify your current state of employment.
Your income shows how much debt you can realistically take on. Note that income will determine the rates and your maximum borrowing amount. Income is factored in post taxes.
Your Credit Score is Pivotal
Credit scores are critical to determining whether a lender will provide you with the financing you need. The average American has a reasonable credit score of 698, according to Experian.
Your lender will perform a credit check. Higher credit scores will reward you with more significant maximum borrowing amounts and lower rates. Some lenders may only approve your loan application if you meet their minimum credit score requirements.
No credit check loans exist, but they typically come with higher APRs, meaning you'll ultimately pay back more. They can work for short-term borrowing purposes, but it's essential to do your calculations to ensure you can afford the loan.
So, what can help you boost your credit score if you get rejected?
Paying your bills on time

Stay credit active

Avoid taking on too much debt

Removing mistakes from your credit report
You can receive a free copy of your credit report from any of the three major credit reporting agencies annually: Equifax, Experian, or TransUnion.
Analyze your credit report and point out any mistakes. Thousands of people have lower credit scores than they should because mistakes weigh them down.
If you're rejected by a lender based on your credit score, don't be afraid to apply with another lender.
Check for Any Hidden Fees
Most lenders will charge origination fees on their loans. Added fees are nothing new because they're a way for lenders to profit from their financing services. However, be aware that if a lender hides their fees, this is a massive red flag.
Check the loan document and inspect it for any fees you didn't expect. Question the lender about the fees they charge before applying to avoid wasting your time.
Conclusion
Applying for an online loan has never been simpler. Make your job easier by gathering together all the information you need to apply for your loan in the beginning.
Most lenders will have a list of everything you need on their websites so that you can prepare well in advance. Smart financial planning ensures that you are engaging in responsible lending practices.
Are you prepared to apply for your loan?