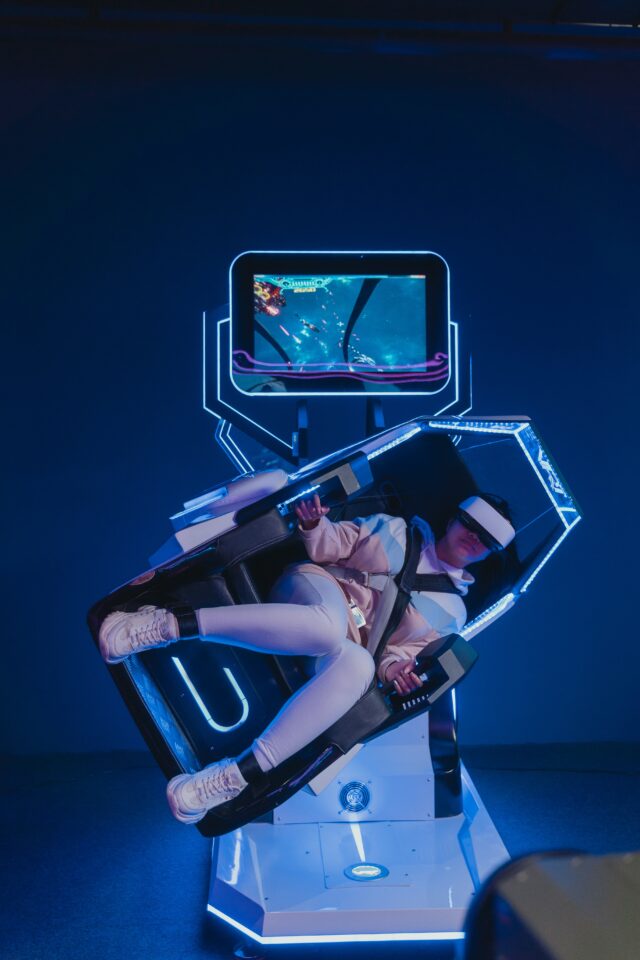 The casino gaming industry keeps booming every year. With technologies improving gamers' experience, more casinos are expected to offer games that use cryptocurrencies, NFTs, and the metaverse. But, speaking of the metaverse, the most talked-about topic in the digital world today, one may wonder how it fits into the future of the online casino universe.
The metaverse refers to an artificial reality or virtual world for socializing, playing, and working. Everything that happens in the real world can be replicated digitally within the metaverse. The metaverse even has its unique currency, i.e., cryptocurrencies powered by blockchain technology. This means finance and commerce can occur in the metaverse, just as in the real world.
Technologies will continue expanding and growing. The metaverse is one of such new technologies, and the impact of the metaverse on the future of casino gaming will be significant. But how exactly does the metaverse impact the future of casino gaming?
Here are some ways the metaverse will dictate the future of casino gaming:
The overall cost associated with betting will be minimized
Casinos running in the metaverse will rely heavily on blockchain technology. Every transaction powered by blockchain technology is private, secure, and more transparent than conventional ledgers. As a result, there will be zero need for intermediaries.
The matching of bets will also be peer-to-peer, so gamblers that enjoy variance in online slots can play their favorite casino games in the metaverse. This will significantly reduce betting costs since blockchain technology will power every transaction.
Seamless user interface
Enjoying the metaverse to its fullest will only be possible due to the development of a seamless user interface. This interface must permit seamless transitions between the digital universe and the physical world.
The seamless interface must also be user-friendly, easy to travel with, and integrated easily into day-to-day life to get the most gaming experience.
Game selection
Gamblers can access the metaverse via virtual reality headsets. These specially-designed headsets make casino games appear in 3D forms, with nearly all features mimicking real life. Developers must be more creative as they develop 3D games like roulette, blackjack, baccarat, etc.
The metaverse will also be an incredibly fertile ground for many other forms of casino games. Most of these games will extensively use the gamblers' avatars, creating a more prosperous gaming universe for online casinos within the metaverse.
It will only be a matter of time before gamers start having a field day playing any of the numerous online casino games in the metaverse. However, this may take a little more time as today's computers' processing power is not yet capable of handling the sheer computing capability of metaverse games. Nevertheless, the tech world has risen to this new challenge.
Fair games in metaverse casinos
The majority of online gambling activities will be powered by blockchain technology. This implies that all profits will belong to the gamblers.
However, they will get their winnings in cryptocurrencies or digital tokens. Every gamer – i.e., winners and losers – can get verified on the blockchain. This gives metaverse gaming casinos great trust and unparalleled transparency.
Moreover, bettors can receive their winnings or rewards in any cryptocurrency they desire, such as Litecoin, bitcoin, Ethereum, Dogecoin, etc. In addition, each online casino game played is also recorded on the blockchain, including all winnings.
The proliferation of augmented reality glasses
Augmented reality glasses technology will boom in this era as it helps integrate virtual reality seamlessly with day-to-day life. But unlike completed virtual reality headsets, augmented reality will be technologically synced with regular glasses.
These augmented reality-powered glasses may even be used extensively for real-world environment scanning and in the metaverse.
Limitless operating hours
Online casino gamers, especially within the metaverse, can operate endless hours, unlike land-based casinos. Gamblers can visit metaverse casinos and play their favorite games wherever they are.
Enhanced digital identities
Appropriate identification is crucial and necessary to be part of society. Similarly, digital identification is essential for the metaverse.
Furthermore, this identity will be connected to the gamer's avatar as they access and enjoy numerous gambling and gaming services.
Metaverse gaming may still be in the future, but several platforms are already set as rudiments. As a result, gamers will enjoy the benefits of playing their favorite casino games in a reliable metaverse casino for the long haul.