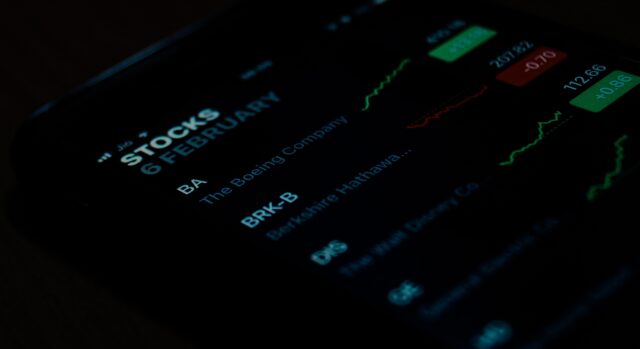 The demand for lithium is mainly driven by the fact that it's considered the best material for electric batteries. With more people buying and driving electric vehicles (EVs), demand for lithium has expectedly shot up. There are ore deposits of lithium in many places on earth. But the largest deposits of lithium can be found in Chile, Argentina, Bolivia, Australia, China, and many other countries. The largest producer and exporter of lithium is Australia.  
The predicted growth and expansion of demand for lithium encouraged numerous companies to invest in mining lithium as well as in the production of lithium products. A number of them have also registered with the Australian Stock Exchange (ASX). 
You can read more information about lithium and some of the lithium stocks being traded in the ASX in this article:
Lithium enjoyed high prices way back in 2018 because of the battery boom during that year. The reason for this boom was the launch of numerous models of EVs or cars. Some countries have even offered tax credits for qualified electric vehicles. EVs need to store up a lot of energy before they can start up and drive, as well as store up their energy in car batteries.    
Since lithium had the best weight to charge ratio among the metallic elements, car manufacturers opted to run EVs on lithium batteries. When manufacturers of EVs were able to make breakthroughs in battery technology that allowed EVs to store more power longer, it resulted in strong market demand for lithium. 
Lithium is also the same element used for armor plating as well as for use in the pharmaceuticals industry. But industry observers and stock market analysts are on in saying that the long-term viability of lithium as an investment is hinged in large part on the trend as more people buy and drive EVs.  
In 2020, the prices of battery pack lithium-ion fell to USD$137/kWh. This was from a high of USD$1,100/kWh way back in 2010. Despite this, investors are still bullish about the future prospects of lithium stocks.
How To Invest In Lithium Stocks
You can buy shares of stocks of ASX-listed lithium stocks or those companies which are mining lithium-ion or producing lithium products.  
For first-time buyers and investors of stocks, share trading means that you buy the stocks and become direct owners. You can hold certificates of the shares of stock that you bought. As the direct owner of the stock, you can earn profit from your shares in two ways. You can earn a profit if the share price of your stock rises, as trade in the ASX. The other way for you to profit is when the company declares a dividend and you get your payout.    
The other way of investing in lithium stocks is through derivatives trading. One example of derivatives trading is by trading on Contracts for Difference (CFDs). This kind of trading allows you to earn money by trading on the difference between the price of the stock at the time you bought it and its price by the time you sell it.  
For example, if you bought a lithium stock at USD$137 and one week later it went up to USD$147. You profit from the difference between the price when you bought it and the price when you sold it, which is 10 dollars. 
Here are some of the top listed lithium stocks being traded in the ASX:
Mineral Resources

Pilbara Minerals

Orocobre Limited

Wesfarmers

Piedmont Lithium 

Vulcan Energy 

Liontown Resources

Ioneer

AVZ Minerals

Core Lithium
Part of the explanation for the continued bullish outlook of investors for lithium-ion is that the value chain and market for this resource are projected to reach USD$2 trillion by 2025.  
This can't even be considered the peak as market analysts expect the demand for lithium to charge higher. This continued expansion will be driven by the growing popularity and use of electric vehicles. The ongoing movements towards renewable and sustainable energy solutions are also expected to expand the market and drive demand further.  
But the price of lithium has gone down from previous years. This is happening despite the bright prospects that analysts have painted for lithium. Before 2018, lithium enjoyed an almost uninterrupted rise in its price. This changed in the middle of 2018 with the steep fall of the prices of all major lithium products from June to December of that year. Another indicator of this is that the price of spodumene (lithium concentrate) fell from USD$900/tonne to less than USD$600/tonne. Australia is the leading exporter of spodumene.
Demand For Battery
The bullish investor sentiment towards lithium is largely due to the bright prospects of continued world demand for electric batteries. Lithium can also be used for other purposes aside from the production of batteries for electric vehicles. Also, it has the same element and materials for making smartphone batteries, laptops, and other mobile or portable devices. But it is used as the battery of EVs expected to fuel further demand for this resource in the coming years.