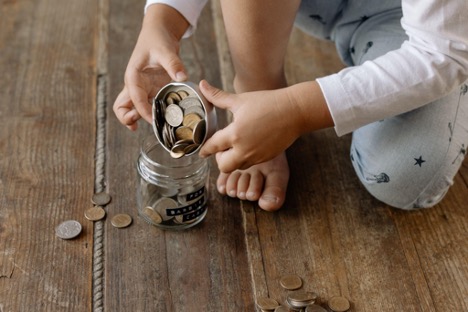 With a New Year comes a fresh start. If you are ready to improve your financial situation, now is the perfect time to commit to paying off your debt and eliminating poor financial habits.
If you want to ensure that the new year is beneficial for you financially, keep reading to learn more about meeting your financial goals.
Create and Stick to a Budget
The financial success of your year depends on setting and sticking to a smart budget. This year, make a financial resolution to create a comprehensive financial plan. Part of the budgeting process is establishing an overview of your income, investment, and expenses.
Commit to Saving Every Month
It's also important to consider how much you will put in your emergency fund or savings account. Commit to saving something every month, regardless of how much it is.
If you have trouble saving money, consider using a budgeting app. There are several to choose from, such as Acorns.com. With this app, the spare change is sent to your savings every time you make a purchase.
It's also wise to use cash-back websites when shopping online, such as Ibotta or Rakuten. You receive quarterly refunds just for using their sites while shopping.
Consider Changing Banks
If you have used the same bank for years, now may be a good time to see if you can get more appealing perks elsewhere. When looking for a bank in Virginia, consider Virginia Bank, which offers generous interest rates and various financial products that can help you take control of your financial situation.
Pay Yourself First
Paying yourself first refers to putting money aside for your needs before anything else. One way to pay yourself first is by making contributions to your 401K, especially if your employer offers matching contributions. Try putting aside about 10% of your total income monthly for future expenses, such as retirement.
Paying yourself first may also mean you put money into an emergency fund or savings account before covering other bills or costs.
Reconsider How Often You Eat Out
It's best to cook and eat at home as much as possible. Depending on how often you eat out, this may wind up helping you save several hundred dollars per month.
Review Your Active Subscriptions
Reviewing your monthly subscriptions could save you some money. Many people sign up for a 30-day free trial and don't remember to cancel it before charging. Take some time to review everything you are subscribed to and cancel any you don't want or need.
Speak With a Wealth Consultant
It's never too early to plan for the future. Consider talking to a financial or wealth consultant about retirement, IRAs, and other products that will help you plan for your future.
Endnote
Saving money in the New Year may be a daunting process at first, but once you have a system in place, it will become second nature. Taking the steps above will help you have a secure financial future.