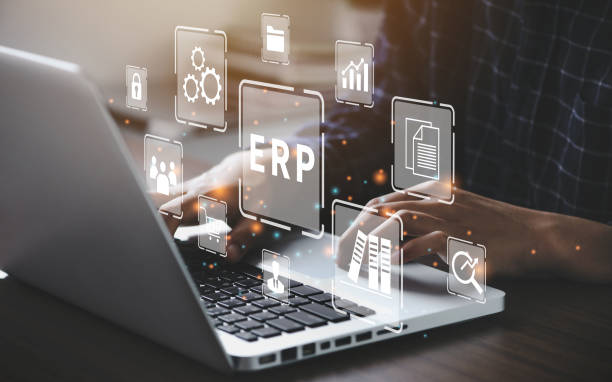 ERP is changing the way many companies operate, including in the construction industry. ERP technology offers seamless solutions that allow companies to operate more efficiently. Construction company owners must understand the benefits of using ERP software to help them operate daily. Embracing this technology reduces frustration and improves output.
What Is ERP Software?
ERP stands for enterprise business planning. ERP brings the multiple facets of a business together and gives real-time data to help companies approach their day-to-day operations more proactively. Construction companies can rise above their competitors by using construction ERP software effectively.
What Are the Benefits of ERP Software in the Construction Industry?
ERP software offers benefits for any industry but is especially advantageous in construction. Business owners should survey the benefits below so they are encouraged to embrace this technology and improve their operations.
Offers Streamlined Business Processes
Wasting time is not an option in today's competitive construction industry. Whether small or large, there are many processes for companies to handle. Construction companies must often focus on more than one project at a time. Bringing all projects together under one roof streamlines operations and reduces employee frustration. Construction companies will see their daily operations improving in a short time.
Offers Revenue Forecasting Through Real-Time Reports
Construction companies offer contractual relationships with customers. The process starts with bid submission. Making a bid is challenging for some construction companies, especially if their data is spread across multiple platforms. A lack of organization can lead to lost bids and stress. Business owners can make better revenue forecasting decisions because they base them on the real-time facts available at their fingertips.
Offers Improved Project Management
Construction companies lacking organization will be unable to fulfill the duties of project management efficiently. Planning ensures each step in the construction process takes place at the right time to avoid wasted time and effort. Business owners can tackle concerns in any area of their company with ease.
ERP Software Offers an Integrated Solution
The construction industry is complex. Companies work with many professionals in the construction industry and require integrated solutions to bring everyone on the same page. With an integrated ERP solution, construction companies will find problems and act proactively. Without these solutions, problems are often discovered after project completion when they are more challenging to remedy.
ERP Solutions Grow with the Construction Industry
Most business owners start small and want to grow their operations over time. Having scalable ERP software is integral for success. Construction companies can benefit greatly from ERP software, no matter the size of their operations.
Discover the Best ERP Solution Today
With many ERP solutions on the market, construction companies must research carefully. Finding the right solution does not happen overnight. Construction company owners have the opportunity to transform their operations within a short time. ERP software works for every company, no matter its scale.
ERP solutions bring data into one centralized location. Owners can better plan their next moves and work effectively to acquire new projects. ERP puts the power of running their businesses back in the owner's hands.
Times are changing in the construction industry. If companies want to improve their bottom lines and stay ahead of the competition, they must adapt. Using ERP technology will help business owners move with the changes and improve the way they conduct their business operations.