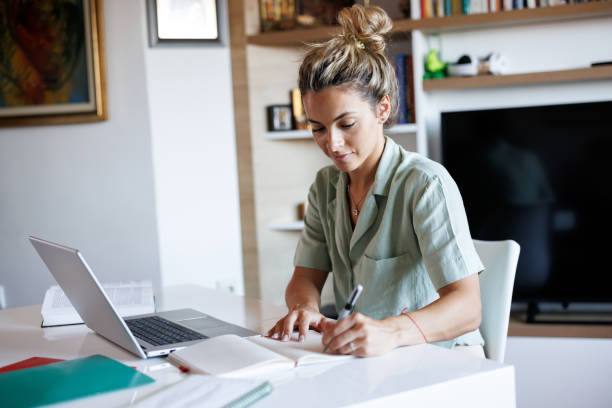 Are you looking to revolutionize and streamline your organization's learning and development process? Look no further than Thought Industries' Learning Management System (LMS). With their award-winning tools and resources, Thought Industries is changing the game when it comes to online learning experiences. The LMS provides an accessible platform where educators, organizations, businesses, and social groups can easily develop tailored curriculums that meet their specific needs. From creating personalized training programs for employees to setting up open enrollment courses for any user who signs up – there are countless ways this invaluable software helps boost engagement, collaboration, and productivity. Read on as we discuss how Thought Industry's LMS is transforming the world of education!
Customization offers various multimedia content, such as video, audio, and interactive activities.
In today's fast-paced and ever-changing world, organizations must continuously adapt and evolve to stay relevant and competitive. One area where this is particularly true is in employee training and development. That's where Thought Industries LMS comes in, offering the ability to customize learning experiences to meet the specific needs and goals of learners. With personalized learning paths, branding options, and multimedia content, organizations can provide engaging and effective training that resonates with employees and delivers measurable results. By harnessing the power of customization, organizations can stay ahead of the curve and ultimately drive success.
Analytics and reporting enable tracking learner progress and course effectiveness and making data-driven decisions about future training programs.
Unlock the power of data-driven decision-making with the Thought Industries platform. By providing detailed analytics and reporting capabilities, organizations are able to track learner progress and measure the effectiveness of their training programs. The rich insights offered by the platform enable decision-makers to make informed choices about future training initiatives. Organizations no longer need to rely on guesswork or assumptions when optimizing their training programs. With Thought Industries, data speaks volumes and empowers organizations to maximize the impact of their training efforts.
Scalability enables organizations to scale their training and development initiatives more easily.
In today's fast-paced business environment, scalability is critical to success. Organizations need to be able to deliver training and development programs to a diverse and growing workforce. That's where Thought Industries LMS comes in. Organizations can easily create and provide online training programs to many learners with its robust and user-friendly platform. This means that training can be scaled to meet the needs of growing companies and organizations. By leveraging the power of this innovative technology, businesses can streamline their training programs, increase employee engagement, and ultimately drive success. So whether you're looking to upskill your current workforce or provide ongoing training to new hires, the affordability of Thought Industries LMS pricing empowers you with the tools and resources you need to succeed.
Social Learning can lead to increased engagement and improved learning outcomes.
Social learning is a truly innovative educational approach, and the Thought Industries' Learning Management System platform has completely nailed it. With a suite of social learning features, including forums, discussion boards, and social media integration, learners have an incredible opportunity to engage with one another and share their knowledge. Not only does this foster collaboration and a sense of community, but it can also lead to improved learning outcomes. By tapping into the collective wisdom of a group and breaking down traditional learning barriers, learners are empowered to achieve their full potential. It's no wonder that social learning is becoming increasingly popular in educational circles, and Thought Industries is leading the charge.
Mobile Learning enables learners to access content on any device, including smartphones and tablets, making learning more accessible and convenient.
In today's fast-paced world, people are constantly on the go and often find it challenging to take time out for traditional classroom learning. That's where mobile learning comes in, and with the Thought Industries' Learning Management System platform, knowledge is now at your fingertips. With mobile responsiveness, learners can easily access course content on any device, be it a smartphone or tablet. This feature makes learning highly accessible and convenient, allowing individuals to educate themselves on the go, during their commute, or even while waiting in line. The flexibility offered by mobile learning makes it a highly sought-after approach. With the Thought Industries' platform, learners can be assured of a seamless and engaging learning experience, no matter where they are.
Compliance and Certification Management ensure that their employees are meeting regulatory requirements.
In today's fast-paced business world, managing compliance and certification programs can be a daunting task. Thankfully, the Thought Industries' Learning Management System platform offers a comprehensive solution to this challenge. With this innovative tool, organizations can track employee certifications and receive automatic renewal reminders, ensuring they can stay on top of regulatory requirements. This allows businesses to focus on what really matters – delivering high-quality products and services to their customers. By embracing the power of a learning management system like this, companies can ensure that they meet their legal obligations and remain compliant with industry standards.
Thought Industries LMS is an incredibly valuable learning and development tool for organizations and businesses. By putting learners' needs first, Thought Industries seeks to create a platform that helps them not just learn but also retain knowledge. On top of this, the streamlined capabilities and abilities to develop a customized program make it easy for administrators to craft training programs that meet their unique goals and objectives. In essence, optimized e-learning is well within reach with Thought Industries LMS. For organizations looking to revolutionize their online training programs, look no further than Thought Industries LMS as your go-to solution!