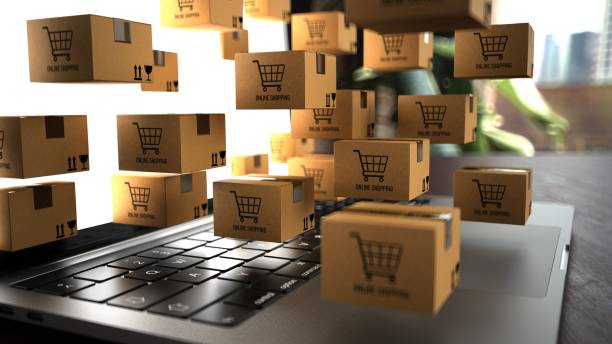 In today's digital age, the world of online shopping has witnessed a remarkable transformation. Consumers are constantly seeking ways to make their shopping experiences more rewarding and enjoyable. With the advent of cryptocurrencies, a new and exciting opportunity has emerged for shoppers to earn crypto rewards while indulging in their favorite online purchases. One platform that stands out in this space is StormX, offering a unique and innovative approach to earning crypto rewards for online shopping. In addition, the online trading platform BitQT gives people another way to delve into the world of cryptocurrencies.
What is StormX?
StormX is a leading platform that allows users to earn cryptocurrency rewards, such as Bitcoin (BTC), Ethereum (ETH), and StormX (STMX), simply by shopping online. The platform has partnered with numerous popular retailers, both big and small, to offer users a seamless shopping experience coupled with the opportunity to accumulate valuable digital assets.
By leveraging the power of blockchain technology, StormX ensures transparency, security, and efficiency throughout the reward process. With over two million global users, StormX has established itself as a trusted and reliable platform in the rapidly growing crypto rewards space.
How Does StormX Work?
StormX has simplified the process of earning crypto rewards for online shopping. Here's how it works:
Download the StormX App: Start by downloading the StormX app on your smartphone or accessing the platform through their website.
Browse Partner Retailers: Explore the extensive list of partner retailers available on StormX. From fashion and electronics to travel and beauty, you'll find a diverse range of options to suit your shopping preferences.
Shop and Earn: Once you've selected a retailer, make your purchase as you normally would. StormX will track your transaction and verify the completion of your purchase.
Receive Crypto Rewards: After the purchase is confirmed, you'll receive a percentage of your total spending back in the form of crypto rewards. The exact percentage varies depending on the retailer and any ongoing promotions.
Redeem and HODL or Spend: You can choose to either hold onto your crypto rewards as an investment or spend them at partner retailers within the StormX ecosystem. This flexibility adds an extra layer of utility to the rewards, giving users the freedom to decide how they want to utilize their earned cryptocurrencies.
Why Choose StormX for Crypto Rewards?
StormX offers several compelling reasons why it stands out as the premier platform for earning crypto rewards:
Extensive Retailer Network
StormX has curated an extensive network of partner retailers, ensuring users have access to a wide variety of options across different industries. Whether you're looking for the latest fashion trends, cutting-edge electronics, or planning your next vacation, StormX has partnered with leading brands to cater to diverse shopping preferences.
Competitive Crypto Rewards
StormX provides competitive crypto rewards that allow users to maximize their earning potential. With varying reward percentages across different retailers and occasional promotions, users can accumulate cryptocurrencies at an accelerated pace, enhancing the overall value of their shopping experience.
The StormX platform is designed with user convenience in mind. Its intuitive interface and seamless integration with partner retailers make the shopping and reward process straightforward and hassle-free. Users can effortlessly earn crypto rewards without any additional steps or complications, allowing them to focus on enjoying their purchases.
Security and Transparency
Leveraging the power of blockchain technology, StormX ensures that all transactions and rewards are transparent and secure. The immutable nature of blockchain provides users with peace of mind, knowing that their earned cryptocurrencies are protected by robust cryptographic protocols.
Community and Social Features
StormX has fostered a vibrant community of like-minded individuals who share an interest in earning crypto rewards. The platform offers social features that allow users to connect, share shopping experiences, and exchange valuable insights. This sense of community adds an extra dimension to the StormX experience, creating a supportive environment for users to learn and grow.
Conclusion
In conclusion, StormX presents an exciting opportunity for online shoppers to earn valuable crypto rewards while indulging in their favorite brands and products. With its extensive retailer network, competitive rewards, user-friendly experience, security, and vibrant community, StormX sets itself apart as a leading platform in the crypto rewards space.Whether you're a crypto enthusiast looking to expand your digital asset portfolio or a savvy shopper seeking additional perks, StormX offers a seamless and rewarding experience. By combining the thrill of online shopping with the potential of cryptocurrency, StormX opens up a world of possibilities, allowing users to make the most out of their online purchases.