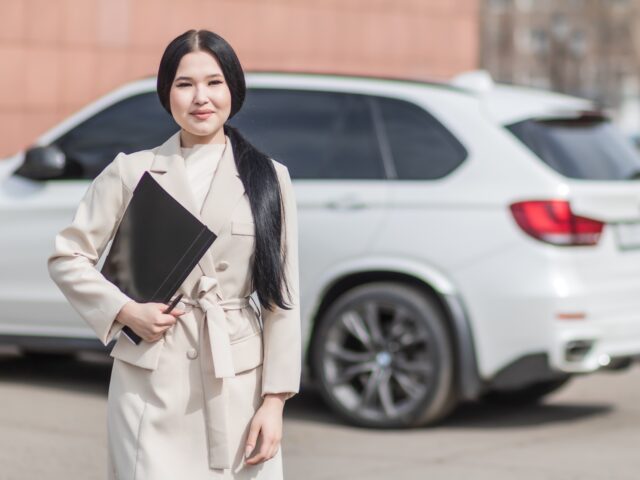 When purchasing an extended auto warranty, it is essential to do your diligence and find reputable extended car warranty companies. Lots of companies offer these warranties. However, it can be arduous to ascertain which one is right for you. To help ensure you're getting the best possible coverage, here are several signs of a reputable extended car warranty company.
Signs to Look For When Looking for a Reliable Extended Auto Warranty Company
Getting a warranty is a big decision in selecting an excellent coverage. To help you choose a dependable company, here are several signs to look for:
1) The Company's Standing in the Industry
When your car needs fixing, the last thing you want to worry about is whether or not your warranty will cover the cost. An extended car warranty can put you at ease by covering repairs for a set period. Still, it's crucial to choose a reputable company. One way to gauge a company's reputation is to look at its industry standing.
A company that has been doing business for a long time and owns a superb rating with a trusted resource firm like the Better Business Bureau (BBB) is likely to be more reputable. Furthermore, a company specializing in extended car warranties is likely to be more knowledgeable about the product than a company that offers various products. When considering an extended car warranty, be sure to research the company's industry standing to ensure that you are getting A+ service.
2) High Customer Satisfaction
When searching for a company that offers an extended car warranty, it is vital to look for companies with high customer satisfaction. These companies should have positive reviews from their customers. This indicates they provide excellent service and support. 
Furthermore, these companies should have a track record of standing behind their products and helping their customers resolve any issues or concerns that may arise over their insurance coverage.
By doing your research and considering the customer feedback of a company, you can be sure that you are getting top-quality protection. Review online resources like the BBB, Google, and Trustpilot to get an idea of a company's customer satisfaction rating.
With an extended car warranty from a reputable provider, you can rest easy knowing that you have protection. So when shopping around for one, it's prudent to put customer satisfaction ratings at the top of your priority list.
3) Transparency of Business Practices
When your automobile needs to be fixed, the last thing you want to think about is whether or not your warranty will cover the expenses. That's why it's essential to choose a provider that offers clear information about its extended car warranty contracts. Understanding what is and isn't covered may help you budget for any repairs that come your way.
And if you do have to pay out of pocket, you'll at least know that it wasn't because your warranty didn't cover the cost. So when shopping for an extended car warranty, consider the company's transparency about its business practices and coverage offerings.
4) Long Company History
When shopping for an extended auto warranty, it's vital to check the firm's reputation. How long has it been in business? What is its customer satisfaction rating? Does it have a good reputation with the Better Business Bureau? These factors may assist you in determining whether or not a company is trustworthy and likely to be there when you need them.
You don't want to sign up for an extended warranty only to discover later that the firm has gone bankrupt and you're left with the bill. By researching potential providers, you can help ensure that you're getting into a contract with a company that will be there for you down the road.
5) Ease of Claims Process
When searching for an extended warranty plan, it's vital to get one that is both comprehensive and user-friendly. You don't want to be stuck on the side of the road with a broken-down car and no idea how to claim your warranty coverage.
An excellent warranty should be easy to navigate, with clear instructions and accessible customer support should any issues arise. It should also have straightforward claims procedures, so you can get the repairs you need without dealing with excessive paperwork or red tape. With these features in mind, it is easier than ever to find an extended auto warranty that gives you security no matter where your travels take you.
6) Excellent Customer Service
When searching for a warranty plan, it is essential to find one that has excellent customer service. After all, you are leaning on this firm to be there when you need them.
A good way to find out about a company's customer service is to read reviews and talk to other people who have purchased from it. From these sources, you should be able to get a sense of whether the warranty provider offers responsive and helpful support teams and quick and efficient claims processing.
Choosing a warranty provider with excellent customer service is key to maintaining peace of mind while driving your vehicle over the long term.
The Bottom Line
When it comes to finding a reliable extended car warranty, there are a few key factors to keep in mind. First, consider the company's history and reputation. Then, make sure that the warranty is easy to use and available in most states. Finally, be sure to choose a provider with excellent customer service. 
By being mindful of these tips, you can be confident that you are choosing a warranty plan that will serve you for many years down the road.