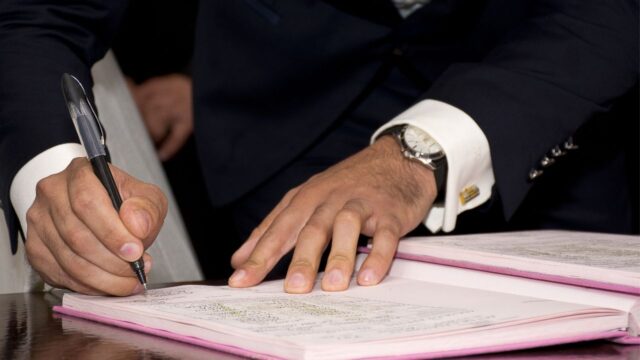 What is a share certificate
A share certificate is a legal document that proves ownership of shares in a company. The certificate lists the name and address of the shareholder, the number of shares owned, and the class of shares. It also includes the date of issue and the date of registration. The share certificate is signed by a director of the company and is often embossed with the company seal. In some cases, share certificates may be printed on special paper or watermarked to prevent forgery. Although not required by law, share certificates provide a convenient way to track ownership of shares and transfer ownership when necessary. For these reasons, they are commonly used by public companies.
How to purchase a share certificate
When you purchase a share certificate, you become a shareholder of the company and are entitled to a portion of its assets and profits. The process of buying a share certificate is fairly simple, but there are a few things you need to keep in mind. First, you'll need to find a broker who deals in shares of the company you're interested in. You can usually find this information online or through a financial advisor. Once you've found a broker, you'll need to open an account with them and deposit funds.
Once your account is funded, you can place an order for the number of shares you'd like to purchase. The broker will then execute the trade and send you the share certificate. It's important to keep in mind that share prices can fluctuate rapidly, so it's important to monitor your investment and sell when the time is right. With a little research and careful planning, purchasing a share certificate can be a straightforward process.
How to redeem a share certificate
A share certificate is a physical document that proves you own shares in a company. If you have a share certificate, you can redeem it for cash or shares. To redeem your share certificate, you need to fill out a form and submit it to the company. The form will ask for your name, address, and the number of shares you want to redeem. You will also need to provide your signature. Once the form is complete, you can mail it to the company or drop it off in person. If everything is in order, the company will process your request and send you the cash or shares within a few days. Redemption requests can also be made online, but you will need to provide a scanned copy of your share certificate. Redeeming your share certificate is a simple process that can be completed in just a few minutes.
Different types of share certificates
There are two main types of share certificates: ordinary shares and preference shares. Ordinary shareholders have a residual claim on the company's assets and are entitled to vote at shareholder meetings. Preference shareholders, on the other hand, have a prior claim on the company's assets and do not have voting rights.
Both types of shareholders are entitled to receive dividends, but preference shareholders often have a higher dividend rate. When a company is first formed, its shares are typically held by its founders. However, shares can be issued to new investors through a public offering or private placement. Once shares are issued, they can be traded on the secondary market. Share certificates can be paperless or electronic, and they can be held in physical or dematerialized form.
4 Mistakes to avoid when buying a share certificate
When you buy a share certificate, you are investing in a company and becoming a part-owner of that business. This can be a great way to grow your wealth, but it's important to avoid making any mistakes that could jeopardize your investment. Here are five mistakes to avoid when buying a share certificate:
1. Not doing your research: It's important to research a company before you invest in it. Look at its financial statements, read about its products or services, and find out as much as you can about the company's management team.
2. Buying too many shares: It's important to diversify your investments, so you shouldn't put all your eggs in one basket by buying too many shares of one company.
3. Paying too much for shares: You want to pay a fair price for your shares, so don't overpay just because you're eager to invest.
4. Not paying attention to fees: Make sure you understand any fees associated with buying or selling shares, as these can eat into your profits.