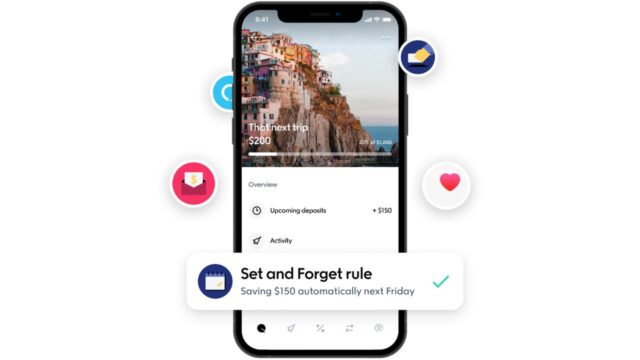 Saving money can be challenging, especially when you're a millennial living in the age of social media, online shopping, and constant entertainment. But what if you could use technology to help you save more and spend less? That's where Qapital comes in – a money-saving app that encourages you to save without even thinking about it. In this review, we'll explore the features, benefits, and drawbacks of Qapital to help you decide if it's the right app for you.
Overview of Qapital App
Qapital is a mobile app that enables you to save money by setting rules, goals, and saving preferences. The app is available for free on both iOS and Android platforms. You can connect your bank account to the app, and it will start analyzing your expenses and suggest ways to save based on your spending habits. Qapital also provides a range of saving goals and enables you to set automated saving rules to achieve those goals.
The Key Features of Qapital
Qapital comes with several features that make it easier to save money. For instance, the app has a round-up rule that enables you to save the spare change from your purchases. If you spend $3.50 on coffee, Qapital will round it up to $4 and deposit the extra 50 cents into your savings account. Another feature is the Qapital Spending Limit, which enables you to create a daily, weekly, or monthly spending limit and reminds you if you go over your budget.
Benefits of Qapital
Qapital has several benefits that can help you build healthy saving habits. For starters, the app provides a range of saving goals and offers a flexible way to achieve those goals. You can set rules based on your habits, like saving $1 every time you work out or $5 every time you eat out. Qapital also has a saving team feature that enables you to invite friends or family members to help you save towards a common goal. Furthermore, Qapital does not charge any fees for creating accounts or transferring money.
Qapital Drawbacks
One of the main drawbacks of Qapital is that it only supports U.S. bank accounts. If you're an international user or have a bank account outside the U.S., then Qapital won't work for you. Moreover, some users have reported slow performance and buggy features while using the app. However, these issues are not widespread, and the app is generally stable and reliable.
Verdict
Overall, Qapital is an excellent money-saving app for millennials who want to take control of their spending and save more money. The app provides a range of saving goals, rules, and preferences to help you achieve your goals without making drastic changes to your lifestyle. The app is easy to use, has a clean interface, and offers benefits like free accounts, no fees for transactions or account creation. So, if you're looking for a smart, hassle-free way to save more money, then Qapital is definitely worth checking out.
Conclusion:
Qapital is a robust and reliable money-saving app that can help you develop healthy saving habits, track your expenses, and achieve your financial goals. The app is easy to use, flexible, and offers several benefits like no fees for transactions, saving goals, and rules. Although it has limitations like only supporting U.S. bank accounts, Qapital is still an excellent choice for millennials who want to save more without making any significant lifestyle changes. So, give Qapital a try and see how it can help you achieve your financial goals.