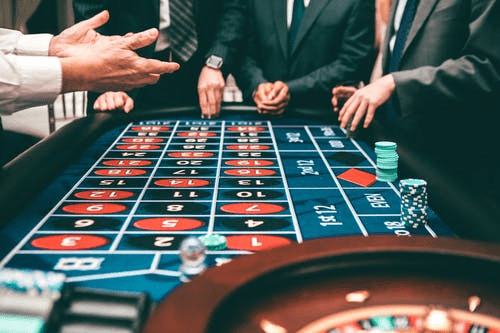 The Pennsylvania interactive gaming industry has been on an upward growth pattern over several years. This has positively affected many of the best PA online casinos, like the ones displayed on this website.
To date, we still haven't heard much about who's really behind the massive growth in revenue that the industry took in for 2021, though.
Just how many of the state residents are electing to take part in the gambling sensation known as iGaming?
The PGCB recently released its inaugural iGaming Impact Report, giving us a better understanding of who is using the highly lucrative industry to win or lose a heck of a lot of money.
The recently released data has some interesting points to note, including what percentage of the population of Pennsylvania are pumping money into this ever-growing gaming industry.
Let's take a look.
 You Might Not Be Surprised!
As part of the report, a poll was conducted by researchers at Penn State. According to the poll's findings, 1 out of every 10 Pennsylvanians puts their money on the line and wins some jackpots by placing wagers on everything from online slot machines to lottery games.
That could mean that an estimated 1.2 million citizens are gambling using interactive gaming—no wonder the revenues are so massive. The state saw a 73% jump in interactive gaming revenue from last year alone!
With an average weekly spend of $215 on interactive gaming and a playing time of 5.8 hours, it looks like there is no end in sight to the growth of interactive gambling in Pennsylvania.
Mobile Sports Betting wins The Top Spot
When it comes to what type of gaming the residents of the Keystone State prefer, out of all the iGaming choices available to them, placing wagers on mobile sports betting apps is the preferred way to gamble online.
Incredibly, a hefty 50% of these players preferred to win, or lose, their funds on the field, using online sportsbooks to bet across multiple leagues and games.
This should come as no surprise as the state is the home to many successful sports franchises across many different sports associations. From the NHL to the NFL, with televised events pretty well every evening, residents are rarely at a loss for something to wager on.
With a staggering 5.8 hours spent gambling online each week, it's no wonder its revenues reach upwards of a billion dollars.
What it Adds Up To
Another not-so-surprising fact is that nearly half of all those who engage in interactive gaming display at least one problem gambling behavior at some point during their interactions online.
Interactive gambling acts like a stimulate to the brain, much like the high derived from drugs and alcohol, leading to compulsive behaviors over time.
An individual who starts playing interactive gaming as a hobby can soon find themselves developing strained relationships with their loved ones or missing large amounts of time from work.
Over time, the stress of trying to hide these behaviors from others can start to add up, impacting both the physical and mental health of the player.
What's The Purpose of the Report?
 The report's findings are being shared to underscore the PGCB's responsibility to help individuals who find themselves developing gambling issues by providing tools and programs to seek support when needed. The PGCB also wants this data to be available to prevention professionals to use the information to help others who may be struggling on their road to recovery.
Another reason for the report was to bring attention to Pennsylvania's Self-Exclusion Program, which allows residents to exclude themselves from legalized gaming activities, including interactive gaming.
By using this service, individuals can voluntarily ban themselves from both online and offline casinos and sportsbooks across the state. It is an excellent program for taking the next step in achieving gambling recovery.
There's no doubt that interactive gaming has taken Pennsylvania by storm; with over an estimated 1.2 million players in the state playing some form of iGaming, it's easy to see how it can quickly turn from a hobby into something a whole lot worse.
Those desiring help with compulsive or problem gambling treatment should call Pennsylvania's helpline at 1-800-GAMBLER (1-800-426-2537).
The hotline is available 24 hours a day, 364 days a year, and will swiftly provide callers with the support and resources they need.
With the release of the first-ever iGaming Impact Report, there is no doubt that the PGCB is taking its long-standing priority of helping people who are suffering from compulsive gambling issues with the utmost seriousness that individual needs.