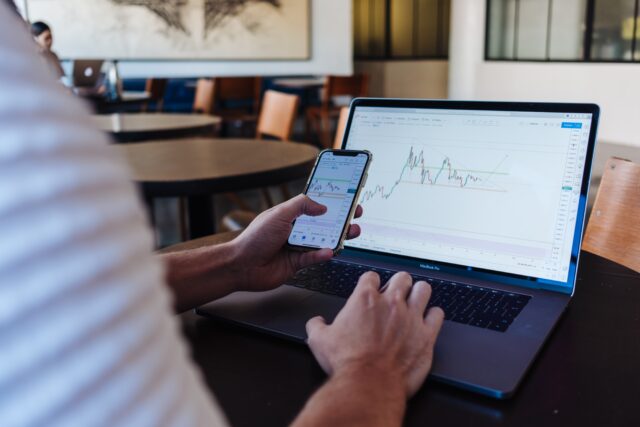 The Russell 1000 Index is a market capitalization-weighted index that includes the top 1,000 publicly listed firms in the United States. It accounts for upwards of 90 percent of the total market capitalization (market cap) of all publicly traded stocks in the United States. It is widely regarded as a leading indicator for large-cap investment. Apple Inc., Johnson & Johnson, and The Walt Disney Co. are among the index's major firms.
Over the last year, the Russell 1000 has returned 8.1 percent in total. 
Stocks with the Best Returns
Value investing is a factor-based investment strategy. You generally select stocks that you feel are selling for less than their inherent value by making a comparison of the stock's price to one or more fundamental company measures. The price-to-earnings (P/E) ratio is a regularly used value metric. Value investors think that if a company's stock price is low relative to its intrinsic value, the stock price will rise quicker than others as the price catches up to the company's worth. It might be challenging to keep up with some of this data, but with the exposure of the best trading app UK, buying, selling, and trading shares from your mobile device has become easier.
The following stocks have the lowest 12-month trailing P/E ratios:
UWM Holdings Corp.: UVM Holdings is a wholesale mortgage lender. Across the United States, the corporation originates, sells, and services residential mortgage loans, including government loans. UVM currently has 8,600 employees.
United States Steel Corp.: This is a steel manufacturer with operations in the United States and Central Europe. XG3 advanced high-strength steel is one of the company's high-value steel products. Among the sectors it supports are construction, automobiles, appliances, power, containers, and packaging. US Steel has a raw steelmaking capacity of 26.2 million net tons per year. On February 15, Christine S. Breves, senior vice president and chief financial officer (CFO), announced her decision to leave the company in 2022. She will remain in her position as CFO as the company looks for a permanent replacement.
eBay, Inc.: eBay is an e-commerce corporation that connects worldwide consumers and sellers in over 190 markets across the world through its platforms. Globally, the firm has 1.5 billion active listings and 147 million active buyers. The fourth quarter of 2021 for eBay ended on December 31. The firm recorded a 133 percent year-over-year (YOY) rise in net income on a 5.4 percent increase in net revenues in that quarter. Growth in eBay's advertising business and emphasis areas, according to the company, aided performance.
Qurate Retail Inc.: This is an e-commerce services firm with a global reach of 218 million households. It operates through seven retail brands: QVC, HSN, Zulily, Frontgate, Ballard Designs, Garnet Hill, and Grandin Road. It supplies video and digital commerce services alongside television networks, streaming services, e-commerce sites, mobile apps, social pages, and print catalogs.
Sage Therapeutics Inc.: This biopharmaceutical organization focuses on developing revolutionary therapies for those suffering from devastating brain illnesses. The firm focuses on brain illnesses and disorders in critical areas including depression, neurology, and neuropsychiatry. It sells Zulresso, a prescription used to treat postpartum depression and has a variety of other products in the works.
Stocks with the Fastest Growth potential
Sales and profitability are both important variables in a company's success. As a result, evaluating companies based on only one growth indicator exposes them to accounting irregularities of the quarter (such as changes in tax legislation or restructuring charges) that may render one or the other statistic unrepresentative of the company as a whole. 
EQT Corp.: EQT is an integrated energy firm based in the Appalachian region that specializes in natural gas production. The company deals with exploring and producing natural gas and natural gas liquids.   Across its portfolio, the corporation holds approximately 1 million net acres. EQT announced a quarterly cash dividend of $0.125 per share on February 3, 2022.
Upstart Holdings Inc.: This is a credit platform that employs artificial intelligence to analyze the creditworthiness of potential borrowers. Upstart Holdings employs machine learning to examine more variables than traditional credit risk assessments, claiming that the greater accuracy of this technology would allow banks to lend to more borrowers with lower risk. Upstart announced the initiation of a share repurchase program on Feb. 15 that allows the business to buy up to $400 million in common shares.
Boston Properties Inc.: Located in Boston, Los Angeles, New York, San Francisco, Seattle, and Washington, DC, Boston Properties is a developer, owner, and manager of Class A office properties. There are 202 assets in the company's portfolio, totaling approximately 52 million square feet.
Digital Realty Trust Inc.: This is a real estate investment trust (REIT) that owns and manages assets connected to technology. Data center, colocation, and interconnection-related properties are the company's key focus. It has over 280 data centers across 26 countries. For the fourth quarter of 2021, which ended Dec. 31, net income increased by more than 18 times on the back of moderate sales growth. Record reservations for the quarter boosted this performance.