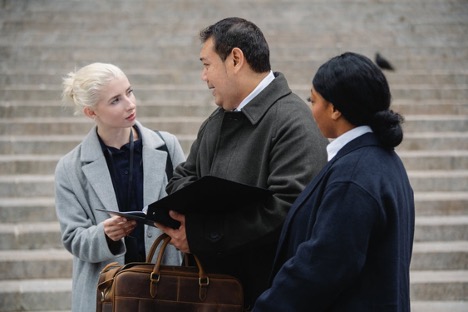 Have you ever wondered how Warren Buffet manages the affairs of Berkshire Hathaway alongside his high-profile philanthropic and investment initiatives? Or how does Vladimir Putin sustains his reign as Europe's longest-serving president and still make time for his four dogs? 
Leaders in the corporate, political, and social arenas never fail to amaze us with their work ethic and discipline. Successful entrepreneurs are excellent multi-taskers, as seen in the case of Elon Musk and Jeff Bezos jetting off to space. One doesn't have to give up on one's entrepreneurial vision to indulge in passions and creative inclination. 
Generations of the past have emphasized excessively on academic pursuits and monetary success. These dynamics changed when a few college dropouts changed the world and transformed corporate systems with groundbreaking technological innovations. As we prepare business leaders for tomorrow, we face a daunting question: what matters more, education or skills? 
Do you aspire to emerge as a business leader with a dynamic vision for the future? Education is an experience that contributes to personal and professional success, while skills define our capabilities and potential. Keep reading to explore strategies and skills that will steer your path towards your envisioned goals. 
Communicate with Confidence 
Communication is a skill that comes into play in all interactions, inside and outside the classroom. Communicating with confidence allows us to ask the right questions and present the correct answers. Effective communication is the key to corporate success for all professionals, from interns and entry-level employees to C-suite executives. 
Are you pursuing career advancement in public relations? Or perhaps, you're eager to win over an executive position in the HR department? Aspiring leaders may consider enrolling in a strategic communications masters program to embrace dynamic communication skills. A graduate program will combine advanced learning with real-life exposure to facilitate career advancement and professional growth. 
More importantly, it will instill the confidence to lead savvy negotiations and deal with disgruntled clients with appropriate professional etiquette. The e-learning environment makes it easier for professionals to combine academic advancement with full-time professions. Adding more academic accolades to your resume is a masterful strategy to get considered for leadership positions. 
Mentorship: Learning from the Best
A mentor is an experienced and seasoned professional who can identify your dreams, talents, and hopes long before you do. Proteges and mentees of affluent business leaders and senior executives enjoy a well-rounded experience. They get to learn from the best and rely on guidance and advice when dealing with career-making decisions. Mentorship is life-changing and transformative, but in an age when everything is readily available on Google, it has lost significance. 
We must encourage future generations to channel respect and admiration for their superiors. Directing respect is the first step to build a mentorship relationship by winning over their friendship and concern. Finding a mentor isn't easy, but we all have managers, executive leaders, college professors, and school teachers we admire. 
It's wise to find a mentor who is relevant to your field, and if possible, serves within your organization. Finding a mentor in your organization will help you gain valuable support and enjoy lucrative opportunities that align with your talents. Your mentor will support your career growth and ambitions, guiding your decisions with their experience and expertise. 
Embracing Innovation 
Automotive employees find themselves working alongside robots, resembling the Autobots from the famed Transformers series. AI-powered chatbots are helping customers pick out outfits, streamlining the customer service experience with superior efficiency. That's not all. Once dismissed as the binary language of 0 and 1, data now carries powerful secrets to support decision-making and future planning. 
The modern-day workplace is transforming rapidly. Technology has a profound role in everyday operations moving forward, and this role continues to expand in all spheres. Future leaders must build IT competencies to work with technological solutions and enjoy superior accessibility than previous generations. And future leaders must prepare themselves to embrace innovation and lead future-focused organizations.
It's wise to explore courses and certifications that facilitate digital literacy and a well-rounded knowledge of corporate innovations. Embracing and getting comfortable with technological advancements is a continual process that demands consistency. Future leaders must take the initiative to stay abreast with ongoing developments and use innovation to achieve their goals. 
Time Management & Discipline 
Here are leadership skills that have remained relevant to success throughout the history of humankind: time management and discipline. If you're unable to manage your time, you cannot perform to the best of your abilities. In contrast, savvy time management allows professionals to seamlessly manage full-time jobs, online education, volunteering initiatives, and hobbies. 
It all boils down to setting priorities and channeling discipline to create the life you have envisioned for yourself. You don't have to wake up at 5 am to start your day with positivity and wellness. You can achieve the same goals by waking up an hour before the workday begins. Discipline will help you respect your time and use it efficiently. 
Discipline and time management don't necessarily mean you should live your life with a strict set of rules. There's no harm in wasting time and lazing around when the day's work is done. It only demands you to stay vigilant about your time and manage your workload efficiently. 
Project Management Skills 
Project management skills are one of the many skills that stem from effective time management and strong self-discipline. These skills are indispensable for all organizations, regardless of whether they manage projects for their clients or not. You see, project management applies to all businesses across all industries. 
Managing workload is essentially managing a project, and unfortunately, very few professionals realize its significance. Planning, processing, organizing, designing, executing, and managing a project determines our performance capabilities. Are you effective at organizing resources and executing instructions? Or do you struggle to deal with demanding clients that want multiple iterations and improvements?
Project management skills are crucial for future business leaders as they determine their performance within an organization. 
Conclusion 
Aspiring corporate leaders for tomorrow must map out their journey and charter their course with SMART goals. Academic advancement is a fool-proof strategy to build expertise and enjoy lucrative growth opportunities. It would help if you found a mentor at school, college, or work to help you learn the ropes from a successful and experienced visionary. 
It's crucial to continue challenging yourself with training workshops, strict deadlines, complex projects, and demanding clients. These challenges will polish your talents and boost your resilience, enriching your skillset with problem-solving skills. Do not let yourself operate from a comfort zone. Instead, break free from your comfort zone and take on challenges that allow you to excel and improve.