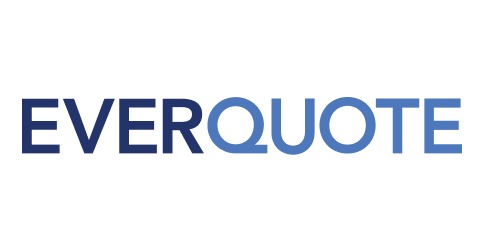 EverQuote is a leading online company that provides car insurance quotes to drivers in the US. However, with so many insurance comparison sites available online, it's natural to wonder whether EverQuote is indeed legit. In this post, we'll explore EverQuote's services, the company's background, and whether or not it's a reputable business for people looking for car insurance quotes.
EverQuote – What is it?
EverQuote is an online matchmaker that connects car insurance shoppers with local and national insurance companies. Using a mix of algorithms and live agents, EverQuote claims to provide its customers with the most reliable and accurate car insurance quotes. The company also uses advanced technology to ensure that its customers are matched with insurance providers that meet their criteria.
Is EverQuote Legit?
The question that most people ask when they hear about EverQuote is "Is it legit?" and the answer is YES. EverQuote is a legitimate business that serves millions of customers nationwide. The company is headquartered in Massachusetts and was founded in 2011 by a group of entrepreneurs who wanted to help people save money on insurance.
EverQuote's Reputation
EverQuote has built a solid reputation for itself in the insurance industry. It has an A+ rating from the Better Business Bureau and has been rated 4.5 stars on Trustpilot. Additionally, EverQuote has been featured in reputable publications such as Forbes and The Wall Street Journal. Such factors increase the credibility of the company.
How Does EverQuote Make Money?
EverQuote is a free service for customers, but insurance companies pay a fee to be listed on the platform. EverQuote earns revenue by charging its insurance partners a fee for each lead that they receive through its platform. The leads are provided to the insurance companies at a fixed cost, which helps them to calculate their ROI and improve their conversion rates.
Using EverQuote
Using EverQuote is easy and convenient – all you need to do is visit their website or download their mobile app, provide some basic information about yourself and your vehicle, and you'll have instant access to quotes from top insurance companies.
Conclusion:
In conclusion, EverQuote is a legitimate and reputable business that has helped millions of people find the right insurance provider. The company's advanced technology and commitment to matching customers with the best providers make it a reliable source of insurance quotes. Based on its reputation in the industry, the A+ rating from the Better Business Bureau, and customer ratings, EverQuote is clearly a legitimate business that operates with integrity. Overall, EverQuote is an excellent choice for anyone who wants to save time and money on car insurance by comparing quotes from multiple providers.