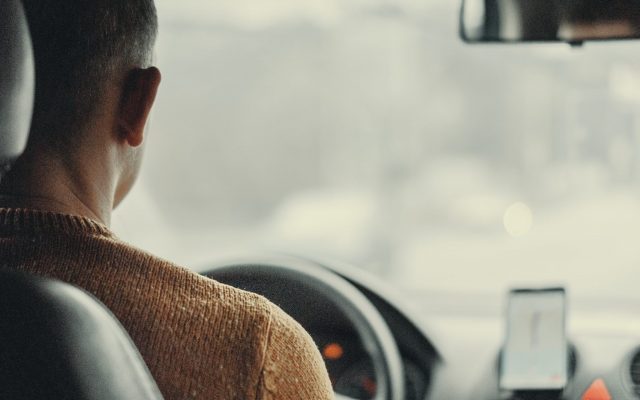 Although insurance quotes differ across insurance firms depending on various issues, taking time to shop car insurance quotes is one of the best ways to ensure you get the best rates while saving money. By shopping for insurance quotes and comparing these at least twice a year, you can rest assured that you're getting the best deal.
Car insurance coverage usually comes in six- and 12-month periods. Six-month insurance coverage is much more common than 12-month policies. That is because the former allows insurers to have another look at their prices. They allow clients to compare insurance rates and move to another insurance provider if need be.
Why Car Insurers Like Six-Month Policies Better
Many car insurance providers prefer six-month insurance coverage to yearly policies. It's easier for an insurance company to adjust rates for a short-term policy based on a car owner's driving record. For example, if your driving record shows that you often break traffic rules or get into many car accidents, your insurer may modify the rates to compensate for the losses they have sustained by carrying your risks.
The six-month policy also benefits you as a client. For instance, if your driving record improves massively because you have been driving more carefully, you get an opportunity to shop for better rates. Besides, your current insurer might consider lowering your premium to keep you around.
How the Six-Month Car Insurance Plan Works
When it comes to the six-month car insurance plan, you pay a premium to cover your car for the next six months. After this period, your insurance expires, and you need to renew it right away. Your car insurer will then assess your driving record and adjust your insurance rates if needed.
You can choose to make the full payment upfront or make monthly payments throughout the six-month period. As an incentive, many insurers give a small discount to clients who pay for the entire policy at once.
Issues That Can Affect Your Car Insurance Rates
Apart from your driving record, car insurance companies consider other factors when determining whether to raise or lower your insurance rate. These factors include:
Age – Younger drivers are considered more "high risk" compared to older drivers with much more experience. If a policy has teenagers or adult drivers below 25 years old, car insurance companies will charge more.
Gender – Many states charge male and female drivers differently. This usually means that car insurance is more expensive for men when they are young and more expensive for women when they get old.
Marital status – Many major car insurance companies have cheaper insurance rates for married car users than single, divorced, separated, or widowed drivers, according to a 2015 study by the Consumer Federation of America.
Where you live – Rural car owners get lower insurance rates than those in urban areas where theft, vandalism, and accidents are more common.
Your occupation – Car users with certain jobs pay higher premiums because they are more prone to make insurance claims compared to others.
The value of your car – If your car is expensive, you will likely pay a higher rate because it will cost more to fix or replace.
How often you drive your car – Your car insurance rate may be higher if you drive your car regularly. That is because more time on the road means more opportunities for traffic rule violations or accidents.
Your credit score – In many states, insurance companies look at your credit history to set insurance rates. They use your credit score to forecast how likely you are to make insurance claims.
Why You Should Buy a Six-Month Car Insurance Policy
A six-month car insurance plan comes with two major benefits: flexibility and rate revisions. The benefit of flexibility means that you can move from one car insurer to another if your current insurer does not give you fair terms. Shorter policies give you plenty of opportunities to shop around while keeping your car protected.
Also, making monthly payments can give you a monetary reprieve because you do not have to pay your annual bills all at once. Moreover, the six-month plan gives you the choice to have another look at your car insurance needs and settle for the most suitable solution for your needs.
With rate revision, the six-month car insurance plan allows you to have your insurer review your rates every six months. If your driving record shows improvement, you will not have to wait an entire year to get reviewed.
Six-Month Car Insurance Drawbacks
One of the drawbacks of the six-month car insurance plan is you have to stay up to date with your regular expiry dates and renewals.
If you are likely to forget to make your payments on time due to the shorter period, you could lose your insurance cover by breaking the terms of the contract.
Conclusion: How to Keep Up with Your Renewal Dates
To avoid the risk of breaching your contract and losing your insurance coverage, you need to know how to keep track of your records. Write down the date your six-month insurance term begins and track it well to the expiry date.
Put a reminder on your phone a couple of days or weeks before the expiry date arrives so you can remember to shop around for car insurance quotes.