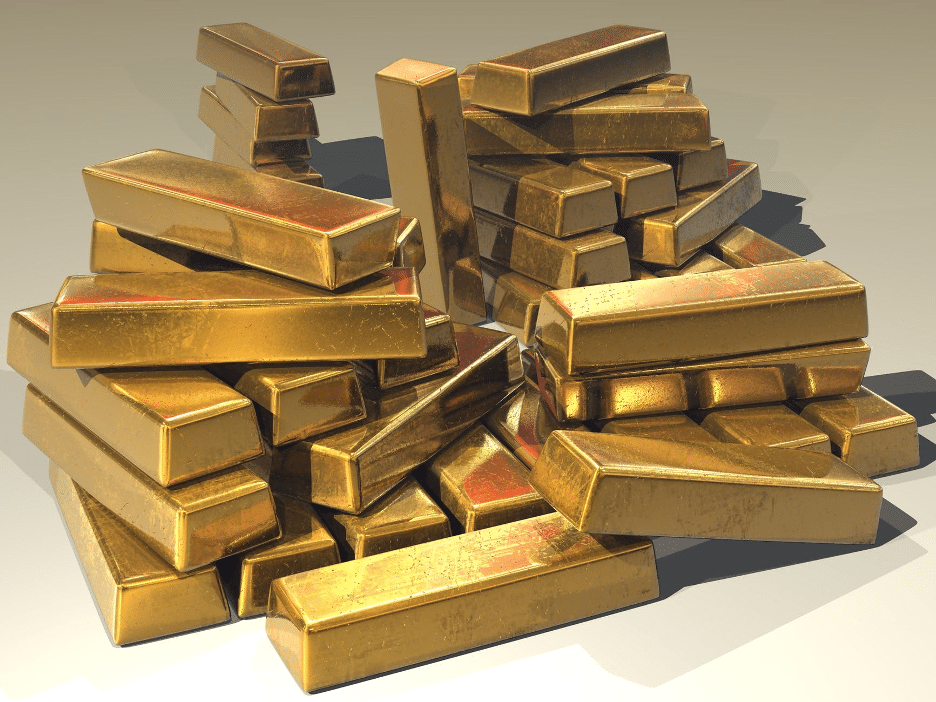 The best time to start investing in your retirement is the moment you start working; the second-best time is right now. Getting started with investments can be intimidating. Where is your hard-earned money best spent? How will your investments fluctuate over time? 
These questions have led many investors to expand their portfolios with gold IRA investments. Here are the important things to know when considering this type of investment.
What Is a Gold IRA?
An IRA is an individual retirement account, a tax-advantaged account that many investors use to save for the future. A gold IRA follows the same premise, but with gold coins or bullion as the focal point of the investment. This type of IRA differs from traditional IRAs as the investor is purchasing a physical product to be stored and saved. This type of account can be used for other precious metals, like silver and platinum as well. 
Due to the tangible nature of a gold IRA, this type of account must be handled separately from a traditional IRA. If you plan on using this type of investment to diversify your portfolio, there are a few key nuances to be aware of. 
What Are the Pros of a Gold IRA?
The primary benefit of a gold IRA is the lasting value of gold. There's little risk that gold will become undesirable, as it's been a commodity for centuries. In recent decades, the value of gold has risen exponentially. While that upward swing leveled out during the global pandemic, it's likely to course correct in the coming years.
A gold IRA offers the same tax benefits as a traditional IRA, despite gold being less liquid. Qualified withdrawals and trades are tax-exempted, making this type of account ideal for long-term holds. 
What Are the Cons of a Gold IRA?
When choosing this type of investment, it's essential to work with the best gold IRA investments. This consideration is vital due to the special handling requirements when managing a gold IRA portfolio. 
As an investor, you won't be able to purchase gold and put it into your account by yourself. Instead, you'll be required to work with a specialized custodian to handle your account. As most traditional IRA brokers don't work with gold, taking the time to research and vet a reliable custodian is a must. You're also unable to transfer any existing precious metals you possess into an IRA account; a custodian must conduct the purchase.
Finally, gold doesn't offer any interest or dividends. To get a return on your investment, you'll eventually need to sell at a profit.
How To Invest in a Gold IRA
If you decide that investing in gold is the right diversification option for you, the first step is finding a custodian. You can still capitalize on a self-directed IRA (leaving you in control), but you'll need a custodian to facilitate the transactions, movement, and management of your gold.
Next, you'll choose a gold or precious metal dealer. Take some time to research the best gold companies and ensure the validity of their product. From there, you'll work with the dealer to determine what to purchase (i.e., bullion, coins, etc.). Then, you'll direct your custodian to make the deal.
During this process, you'll also select a depository for your gold. Unfortunately, you're not allowed to store your gold in a safety deposit box or a personal safe at home ― everything must be in an IRS-approved depository. 
Once everything is lined up and ready to go, the custodian will complete the transaction, and the dealer will coordinate the transfer of your product to the depository. Then, you sit and wait until you're ready to sell.
Final Thoughts
There's significant controversy over investing in gold IRAs rather than traditional alternatives. While a precious metal IRA may not be the best primary investment, it can assist with portfolio diversification. It's impossible to predict whether gold will experience the same levels of exponential growth as it has over the last two decades. However, it's safe to say that those who invested before the boom are grateful for their patience now.
Take some time to research the advantages and disadvantages of dealing in gold and make a decision that suits your long-term investment goals.