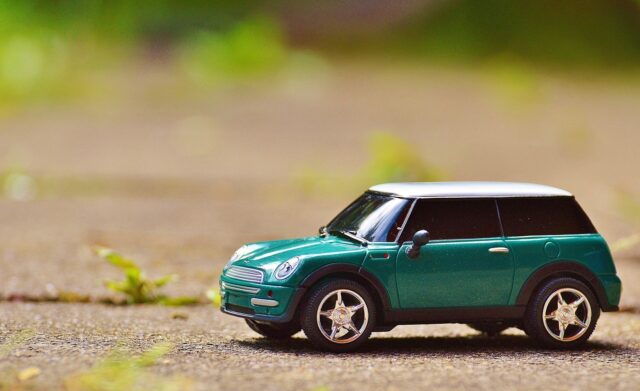 People spend years saving money to become first-time car owners. Then, everything is peaches and cream for a while. They use the rides to travel and take in the sights. Not to mention, the vehicles serve them well getting back and forth to home, work, and stores. However, eventually, all of the greatness surrounding car ownership can go right out the window.

That's because owning a vehicle can become pretty expensive. Rather than enjoying themselves, owners begin to feel like they're doing nothing but spending more money to have a car. If that's where you're currently at, don't fret because all may not be lost. Instead, you can apply these money-saving tips to your routine and reduce the cost of car ownership. 
Make a Vehicle Warranty Investment
Once those manufacturer warranties that come with your vehicle expire, you could be in a world of trouble financially speaking. When those guarantees are in place, they take care of the cost of auto repairs as they arise. But, after they're gone, you'll be responsible for the bills out of pocket. That's why you should get the best extended car warranty you can find for your car.
Take the time to research warranty providers before handing over your hard-earned cash to one. First, read reviews and testimonials online to see what others are saying about a place. It is also a good idea to speak with your family and friends about a warranty company. If they've used them in the past, they'll be more than happy to share their experiences with you. 
Use Cash to Buy a Car
Reducing the cost of ownership can be as simple as buying a car with cash. Unfortunately, consumers must often take out loans to pay for brand-new vehicles. According to Experian, the average price for such a new car in September 2020 was $38,723. Research from Kelley Blue Book shows that was an increase of 2.5 percent from 2019.

Therefore, people obviously do what they have to do to get these rides. However, if you're all about saving money on car ownership, have you ever considered buying a used car with cash? That could help you avoid getting a loan with a high interest rate, which can save you plenty. Plus, if you don't need financing, there won't be any recurring payments. Instead, you'll make a one-time upfront payment, and you're done. 
Do Auto Repairs Yourself
The Internet makes it easier than ever to learn about anything. If you're looking to do some DIY auto repair and maintenance, for instance, you can visit websites like YouTube for helpful how-to videos. You could also head to your local library and check out some auto repair manuals. 
Many people take DIY approaches to car repairs to save money. After all, some professional shops make vehicle owners feel like they're breaking the bank. For example, the average cost to replace a headlight assembly is between $250 to $700. Meanwhile, while prices depend on specific vehicle models, an aftermarket headlight assembly kit may cost anywhere from $75 to $200. 

If you want to ensure the auto repairs don't wreak havoc on your finances, learn to do them yourself. There's a multitude of auto websites and forums that can help you out in doing many repair procedures from start to finish. For instance, you'll probably find plenty of guides for repairing auto parts such as headlights, windshield washers, and mass air flow sensors.
Of course, you'll still have to spend money on parts, but you will also save some cash on labor. What's important here is to make sure you get reliable, high-quality replacement auto parts. This way, you can rest assured that these replacement parts will last through daily use. 
Look Into Insurance Options
Drivers are required to have insurance in all but two states: Virginia and New Hampshire. So, if you live anywhere in the U.S. besides these states, car insurance is an expense you'll have to deal with. 
Often, insurance policies aren't cheap. Thus, it's best to get quotes from multiple insurers to find the best price and reduce your vehicle ownership costs.   
Some Final Words
The cost of car ownership can get out of hand in a hurry if you let it. But, thanks to tips like these, that fate doesn't have to be in store for you. 
In many cases, all it takes to reduce the cost of car ownership is to look for a warranty provider or insurance company with products that fit your budget. As such, it's always a good idea to collect as many quotes as you can to compare rates. 
Learning how to do auto repairs yourself can also go a long way in reducing your vehicle ownership costs. Just make sure to choose reliable replacement parts to get your money's worth.