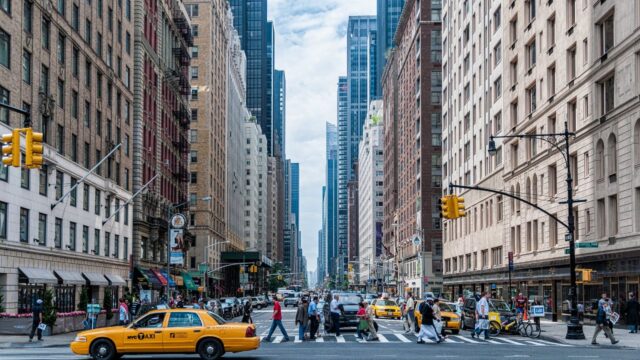 New York City is known for its bustling economy, rich cultural heritage, and vibrant nightlife. However, it's also notorious for its exorbitant cost of living, which makes it impossible for some to make the big move to the city.
The good news? Living in NYC on a tight budget is possible with a little creativity and careful planning. In this guide, we're going to explore ways you can live cheaply without compromising your quality of life in New York City.
Search for Affordable Housing
Your biggest expense in NYC will be your rent, so you'll want to find ways to cut costs here. One of the best places to start is with affordable housing options. There are many different programs available that can help you secure housing within your budget.
You can research NYCHA (New York City Housing Authority) for subsidized housing options. You may also consider co-living spaces or finding a roommate through websites like Roomi, Craigslist, or Spareroom. These options will ensure that you split the cost of rent with someone else.
Smart Shopping
New York City has everything you need, and you don't have to spend a fortune to treat yourself. With thrift stores like Housing Works, vintage markets like the Brooklyn Flea, sample sales, and discount stores like Jack's and Century 21, you'll be able to get your hands on fantastic deals for your basic needs. You may also visit farmers markets for affordable fruits and vegetables.
Commute for Less
Owning a car in NYC is expensive, with parking and toll fees adding up quickly. Many New Yorkers choose to walk or bike to work or take public transportation.
The subway and buses are cost-effective, and the MTA has relatively cheap passes that you can purchase. The subway is also an excellent way to explore NYC's different neighborhoods.
Take Advantage of Free Events
Living in New York City gives you access to many free events, including museum admissions, concerts in the park, and performances in the streets of the city. You can join online groups that notify you about free events as they come up, like Murdock's free concerts in Central Park.
Focus on Experiences
New York City is a city that never sleeps, and it's also a city that can bend your budget if you're not careful. Instead of investing your money in eating expensive meals or going to clubs, try to focus on experiences.
Experience unique NYC activities like walking around Central Park, biking across the Brooklyn Bridge, enjoying a picnic in Battery Park, hitting up Coney Island, or visiting the different botanical gardens in the city.
Conclusion:
Living in New York City can be a remarkable experience, but it doesn't have to be an experience that breaks the bank. With a little creativity and some smart planning, you can enjoy all that the city has to offer without draining your wallet. From affordable housing and smart shopping tips to taking advantage of free events and focusing on experiential activities, there are many ways to live cheaply in NYC. So, don't let the sky-high cost of living scare you away, with this guide, you can confidently navigate NYC while staying on budget.