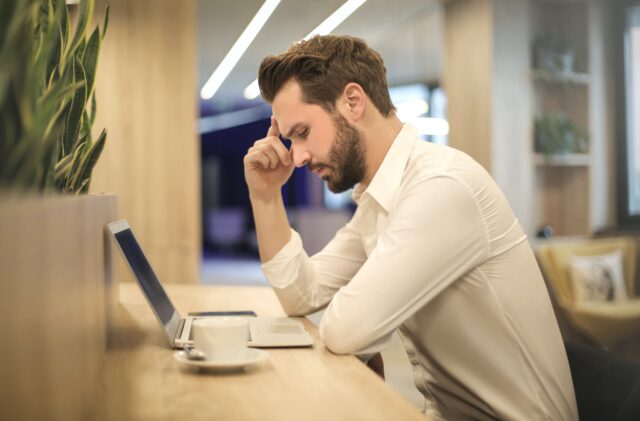 Keeping up with your financial needs is barely possible in the times when inflation is rising so fast. People are struggling to make their ends meet and get their basic expenses out of the way. In such a case, indulging in a holiday, going to your favorite school, or even buying a new car seems like a far-fetched dream.
Getting a loan when you have bad credit is a highly daunting task. Many people don't even go down the loan road because they think they won't be granted one. However, you can get bad credit loans, especially in Ohio. Thrilling, isn't it? Let's see how you can get loans in Ohio without even a credit check or otherwise.
Types of Loans for Bad Credit
You have many borrowing options, whether you intend to pay your loan in a lump-sum amount or installments. This section will discuss some loans you can take to get a few significant expenses off your back. Here are the options:
➢   Car Title Loan
Most of us have fancy cars, and some have beat-up ones. When car ownership expenses increase, we are tempted to sell the car. However, it would be best to refrain from doing so because your car can get your foot out of the mud on difficult days. Even if you have bad credit, you can get a car finance loan.
In most cases, car title loans are easy to get, and you can pay them back in installments. You can get a loan up to your car's value. One of the best things about car title loans is that you don't have to give your car to the lender. If you fail to repay the loan or installments, your car will be possessed.
➢   Payday Loans
A payday loan can be a great option to cover your financial shortfalls. A payday loan is primarily short-term, where you can get money to cover your immediate expenses. Many non-financial institutes in Ohio provide a substantial amount for a loan with a short payback period.
If you want to pay for an already outstanding loan, a payday loan may not be a great option. The loan is not meant to be spent on your luxurious endeavors such as holidays or shopping. You can take online payday loans in Ohio for your tuition fee or medical expenses. However, the installments are very short-term, and the loan has to be paid more quickly.
➢   Co-signer 
Another way to get a loan from a financial or non-financial institute with bad credit is to get a co-signer. The co-signer must have a good credit history to get you a loan. When getting a co-signer loan, you must ensure that person has a good enough history to pay for your loan if you fail.
A co-signer signs the loan on your behalf, and they are equally responsible for the loan as you. If you fail to pay the loan back, the co-signer will be held responsible for paying for the loan on your behalf. A co-signers credit history also suffers if you fail to pay the loan. Hence, you must decide on getting the co-signer loan very mindfully.
➢   Borrowing from Family or Acquittances
If you are in a vast financial ditch and have a terrible credit history, you will find it extremely hard to get a loan. There is some credibility required from you by the lender before offering to help you. However, your friends, colleagues, or, most importantly, family members can help you in such cases.
Try to ask for as little money as you can so that the lender does not feel burdened. Looking for people who retired early and have funds to help you. However, you should ask with the intention of returning the money as soon as you can.
➢   Home Equity Loans
Home equity loans are one of the types that we recommend you keep as a last option. In a home equity loan, you keep your current house or a property you own as collateral to get the loan. You get the loan regardless of your credit history.
You must show all the documents necessary to get the loan. You can live in the house as long as you pay all the installments on time. The interest rate on a home equity loan is usually lower. Hence, you can opt for it if you are in a massive financial shortfall.
➢   Online Loans
With the digital world rising in full bloom, online loans are frequent in people's lives. Online personal loans are a great way to get small loans with a lesser payback period. However, personal loans are granted for a few things, such as a home repair.
You may not get an online personal loan for everything, but it is a convenient option. You don't have to pay an extra application fee, and the process is also pretty hassle-free. If you fulfill all the requirements, you get the loan within a few minutes.
Which Type of Loan is the Best for Bad Credit History?
There are a few loan options for bad credit history that you can opt for according to your needs. If you want to take a loan for the short term to cover your expenses for the next month, a payday loan is a better option. However, a car title loan works best for a slightly higher loan and longer installments. Whichever loan you choose to take, make sure you have enough resources to cover the installments.
Our Thoughts!
Loans are convenient, especially if you have to pay for your studies or healthcare. However, it should be your last option as paying back can become difficult sometimes. Asking your friends and family for a loan is a better idea as it is a flexible option. Taking online loans is a faster option and works well for most people as you don't have to pay extra. Don't make taking a loan frequent; make sure your financial planning is excellent.