If used properly, loans offer great relief during different circumstances. For instance, a mortgage can help you become a proud homeowner, you can get your dream car with an auto loan, and a credit card gives you access to cash. However, when you find yourself failing to meet your debt payment obligations, it is a good idea to choose the best debt settlement company to find relief. 
A debt settlement company will work on your behalf with lenders to settle your debt for a certain percentage of what you owe. However, not all debt settlement companies are the same, so you must choose a provider with a good reputation, reasonable fees, and a transparent process.  Read on to learn everything you want to learn about how you can find the best debt settlement companies online.
Reputation
You should consider the company's reputation to make an informed decision. You can achieve this by asking for referrals or looking for online reviews provided by reputable reviewers. The level of customer satisfaction can also give you insight into the quality of service you can expect to get from the provider. You must read customer reviews to understand the areas where the company excels or where it lacks. It is important to look for referrals from people who have used similar services in the past. 
You also need to check the rating of the debt settlement company by the Better Business Bureau rating to determine its reputation. Almost all companies receive customer complaints at some point in time. However, if the debt settlement company seems to generate a consistent pattern of complaints, then you should choose another provider. While it may be challenging to provide perfect services, similar problems must not characterize a specific business. Look for a provider with positive customer reviews and feedback.  
Accreditation
When you look for a debt settlement company, make sure it is accredited and licensed by the responsible authority in your country. The main reason why you should check for accreditation when you explore your options is that it requires the members to be registered and to meet certain standards. It also promotes best practices among the service providers to protect the interests of the consumers. In some cases, other unscrupulous companies may attempt to take advantage of desperate people already in a dire situation. Never be tempted to deal with a bogus and unregistered company since you may lose more than what you should bargain from using the service.   
Type of Debt
Some debt relief providers only deal with specific types of debt like medical bills or credit cards. However, there are different types of loans, so you must look for a debt settlement company that can handle the type of debt you owe. Another thing you should consider is the amount of credit owed. Most debt settlement companies require the debtor to have a minimum amount of about $10,000 to be eligible for the settlement program. Therefore, you should try to compare online loan providers to get the best deal. You also need to check the rates for each loan to be able to make a good choice when you look for a debt relief company.  
Experience
You need to check the company's experience based on its track record and the length of time it has been in business. Experience is vital since it shows the company's ability to work with different creditors. You also need to check the provider's digital experience to help you access resources and other information you may need online. For instance, you can use email, chat, and other online platforms like web-based services to check progress in your debt settlement process. Online solutions are convenient since you can do your business in the comfort of your home.  
Transparency
Scams are rife in the debt industry, so you should try to choose a transparent company in its debt settlement process. Before you sign up, take time to ask the amount you will be paying, the time it will take you to complete the program, and the risks you are likely to face if you fail to pay the creditors during the program. Check the company's website for such disclosures to make an informed decision. 
No company should make promises it cannot fulfill. For instance, no debt settlement company can prevent elements like lawsuits and debt collection calls, but other unscrupulous companies may give you false hope. Furthermore, no settlement company can reduce your debt, but the best thing it can do is help you clear it. A transparent company should provide clear terms and conditions and avoid giving you false hope which will not solve your problem in the end.  
Reasonable Fees
The company you choose should charge reasonable fees. While some companies used to demand upfront fees, the practice has been banned by the Federal Trade Commission. All debt relief companies are compelled to serve the clients first where they negotiate the terms. No company can do business over the phone, and you should be wary of a provider that demands upfront fees. You must ask the firm to disclose their fees for the services before you sign up for any program. It is crucial to know the total amount it can cost you, in the long run, to use the service and check if you can afford it to avoid worsening your situation.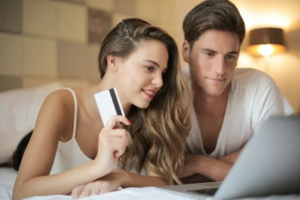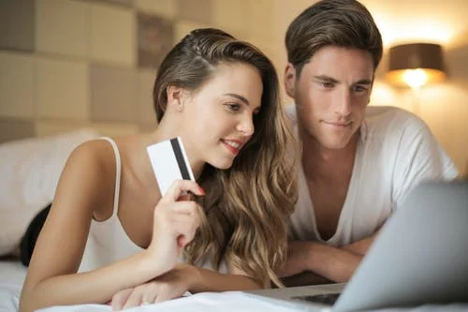 We all need credit at some point to cover different issues in our lives. There are different types of loans available, and they are designed to help us in various ways. However, you may find yourself failing to repay your debts due to many factors like loss of employment, economic recession, or others. If you are in this situation, you should not lose hope since you can get relief from debt settlement companies. This type of company will settle the debt on your behalf, and it gets a fraction of the total amount you have to pay. It is vital to choose the best debt settlement company online to prevent challenges that can worsen your situation. The tips above can go a long way in helping you find a reputable provider.