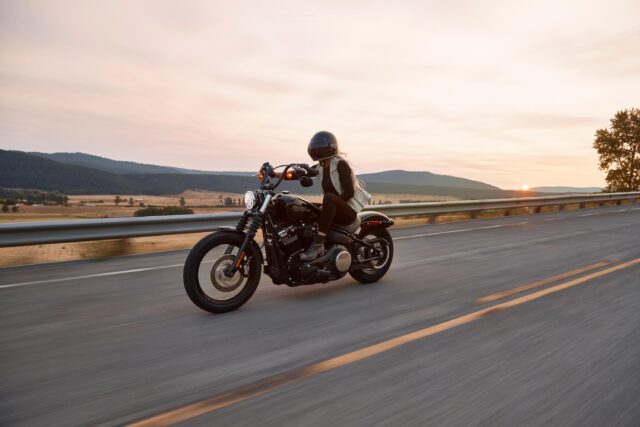 Like other kinds of accidents, motorcycle crashes can occur almost anywhere. No matter where they happen, they may lead to significant property damage, lost wages, and serious injuries. Because motorcycles are smaller than most other vehicles, riders typically suffer the most damage. Here, we'll explain the most common locations for motorcycle accidents.
Intersections
The most common types of motorcycle accidents occur in intersections. Most of these collisions are caused by:
Motorists turning left without seeing oncoming riders
A driver sideswiping a rider who's in an adjacent turn lane
Rear-end accidents at stop signs or stoplights
While these kinds of collisions can also happen to other vehicles, they're more dangerous for riders. This is particularly true of rear-end collisions, which are usually mild—but can be catastrophic for a motorcyclist.
Two-Lane Roads
Narrow roads and two-lane streets are dangerous because they put riders and drivers close to oncoming vehicles. If other motorists aren't being careful, they can easily veer into the opposite lane and into a motorcyclist's path. Head-on crashes are extremely dangerous for all motorists, and deadly for motorcyclists.
Freeways
Another place where motorcycle accidents tend to happen is on interstates and freeways. They often occur when:
Motorists merge before checking their blind spots for bikers
Debris litters the road
Road conditions are so poor that they're unsafe for riders
Motorcycle crashes are more prevalent on freeways simply because there's more high-speed traffic and a greater risk of negligent behavior. While an interstate accident can be dangerous for anyone, it may be deadly for a rider.
Additional Facts on Motorcycle Accidents
According to information from the III (Insurance Information Institute), the fatality rate for motorcyclists is approximately 58%. Additionally, the most dangerous time to ride is between 3 and 6 pm on weekdays, and 6 to 9 pm on weekend nights. Even when motorcyclists wear the right gear, they can suffer grievous injuries. While bikers should ride carefully, other motorists' negligence is the most common cause of motorcycle accidents.
How Accident Attorneys Can Help
If you were hurt in a motorcycle accident through no fault of your own, it's time to seek legal advice. Many motorists—as well as juries and insurance companies—hold biases against riders. These prejudices can make it harder for victims to seek compensation for their damages. However, motorcycle accident lawyers can protect victims' legal rights and build a stronger case by:
Gathering evidence from the scene, including witness statements and photographs
Compiling documentation such as proof of lost income, medical bills, and other expenses
Building an insurance claim that demonstrates another party's liability for the accident
Negotiating with insurers on your behalf
Filing a legal claim and going to trial if necessary
Most accidents happen in places where motorists tend to be careless. When negligence leads to a motorcycle accident, the victim can seek compensation for their losses—and an experienced accident attorney can help. Call or click today to request a no-obligation consultation.
Schedule a Free Consultation
No matter where the accident happened, you shouldn't have to pay the cost if someone else was responsible. Our firm can help you build a stronger case and seek the compensation you deserve. Request more information online or call today to schedule a consultation with a local motorcycle accident attorney. We're standing by to help, so contact us today.