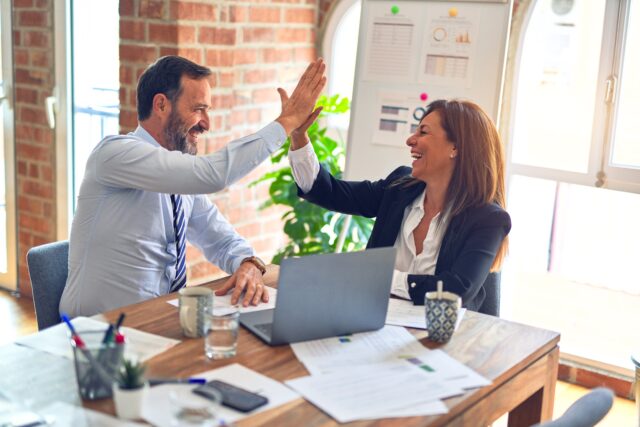 Celebrating a successful business sale motivates your staff and lets them know how important they are to the business's success. However, there are countless ways to commemorate this business milestone, some practical and others not so much.
Below are some practical ideas on how to celebrate a successful business sale.
1. Go Golfing
The golf course is one of the best places to celebrate a successful business sale and make new business deals. The game is played by many business executives and can be great for networking and celebrating the close of a business deal.
Moreover, it allows you to enjoy your favorite cigar as you unwind on the golf course. And who doesn't like smoking a cigar while playing a round of golf?
2. Plan a Celebratory Event
Celebratory events provide an opportunity to recognize everyone's work or collaborative work. This increases your team's confidence and boosts their morale. It also makes the team feel valued.
The event does not have to break the bank. You can plan a small get-together or a dinner party in your home where all your friends and family can celebrate the company's big win. During the celebration, you can hand out small gifts and rewards like a pack of cigars, a bottle of wine, etc.
3. Give Awards
Giving awards allows you to analyze everyone's contributions to the business's success and appreciate them. It also empowers the team and makes them feel appreciated. You can create special award categories like employee of the month, best salesperson of the year, etc.
Ensure that you give the awards based on merits. Do not let office politics determine who gets a prize or who does not because it can be demoralizing if someone who deserves a reward doesn't get one due to office politics.
4. Go out For Drinks
Making a successful business sale calls for celebratory drinks. Go to your favorite bar for happy hour and toast to your big win. This will intensify the celebratory mood and create strong ties between you and your workmates.
If you cannot go out for drinks, buy a bottle of champagne and share it with your workmates in the office. However, ensure you maintain professionalism in the office. Also, do not take more than one glass, especially on a workday.
5. Go for a Work Retreat
A work retreat provides an opportunity to celebrate business milestones and improve teamwork and communication skills between the employees. The retreat can last for a day or more, depending on the type of retreat or location.
You can go hiking, visit a new location or museum, or go for lunch or dinner at a favorite restaurant. This brings the employees out of the professional environment at the office and makes conversations easier and relaxed. It also boosts morale and motivates the employees to make more sales.
6. Learn Something New
With all this newfound time on your hands, you might want to take up a new sport, or further your education. Although this business is sold, it's always beneficial to continue your education and to never stop learning! Whether you are interested in an MBA or simply learning a new sport now might be the time to take it on!
7. Start a new business
Although this may be the last thing on your mind if you have just sold your current business. It's possible that you are filled with motivation and energy to keep pushing and keep trying. Whether you start a passion project or now have more time to devote to a side hussle, it's likely you're ready to take it on!
Conclusion
Celebrating a successful business sale is an opportunity to recognize hard-working employees and motivate them. Not only the employees but also yourself! It's not easy starting a business, scaling it and then going through the sale process. It's important to take the time to reflect and celebrate every step along the way.
There are many ways to commemorate this milestone. You can plan an event or a work retreat, go out for drinks, play a round of golf or learn something new. While there are no hard and fast rules to adhere to, we definitely recommend trying something to commiserate the success!