Small businesses are the backbone of the American economy, but they often have trouble accessing the capital they need to grow and thrive. Working capital is the money you have available to invest in your business, pay your employees, and keep your doors open. If you're struggling to keep up with your working capital needs, here are four smart ways to boost your cash flow.
1. Look For Outside Sources of Funding
There are many programs and lenders that specialize in providing capital for small businesses. For instance, the U.S. Small Business Administration offers several loan programs to help small businesses get the funding they need. Research these options and see if any of them are a good fit for your business.
Another option is to look for investors willing to provide capital in exchange for a stake in your company. This can be a great way to get the funding you need without taking on debt. If you need to inject capital into your business quickly, you can also apply for a business credit card from a provider like Capital on Tap, which can give you access to funds you can use for everyday business expenses.
2. Optimize Your Accounts Receivable
One of the biggest challenges for small businesses is managing their accounts receivable. This is the money that your customers owe you for goods or services that have been delivered. To optimize your accounts receivable, start by invoicing customers promptly and clearly and tracking payments closely. Make sure you include all of the relevant information on the invoice, such as:
The date of service
A detailed description of what was provided
The terms of payments
You should also send invoices electronically to make it easy for your customers to pay. Finally, follow up with customers who're late in paying their invoices. A polite phone call or email can often prompt them to take action. You can also offer discounts for early payment, which will help you access the cash you need more quickly.
3. Manage Your Inventory Carefully
This means keeping track of what you have on hand and only ordering new inventory when you need it. Automating your inventory management can help you save time, keep on top of things, and streamline your income. You can also offer incentives for customers to buy in bulk or during slow periods. This can help you move stock quickly and free up working capital.
Finally, don't forget about returns and damaged goods. Managing these properly can also help you boost your working capital. You don't want to be stuck with a bunch of inventory you can't sell. Evaluate your policies and procedures regularly to ensure they work for you.
4. Reduce Expenses to Free Up More Cash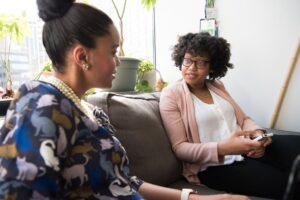 Take a close look at your budget and see where you can cut back. You may be surprised how much money you can save by making small changes in your spending habits. Look into your business operations, including marketing, inventory, day-to-day management, logistics, employees, and office space to see where you can reduce costs.
Some good examples include:
Reducing your marketing budget and switching to cheaper methods like online marketing or word-of-mouth
Conducting a regular inventory assessment to streamline your stock and reduce storage costs
Outsourcing certain business operations to save on employee salaries and benefits
Downsizing your office space or renegotiating your lease terms
You may also want to consider negotiating with your suppliers for better terms. Many businesses are able to get discounts on bulk orders or by paying their invoices early. Reducing your expenses will give you more working capital to reinvest back into your business.
Your Goal is to Grow and Thrive
Without proper working capital management, your business will eventually become stagnant. The goal of every business is to grow and thrive, but in order to do that, you need to have a positive cash flow. Evaluate your business operations and ensure you're making decisions that will help increase your business income and decrease your expenses.