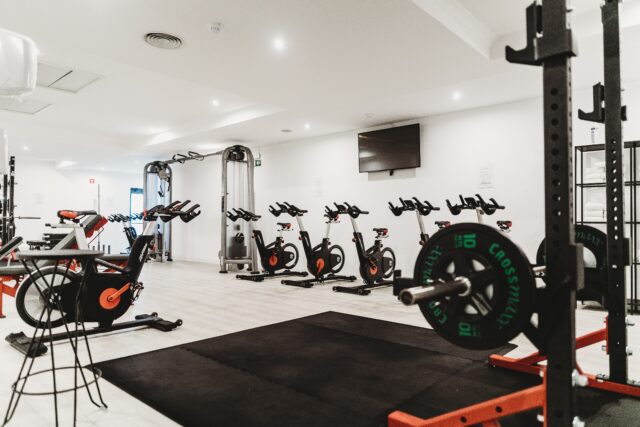 Society is increasingly placing a higher premium on fitness. More than making money – say by betting on liontips.com – people appreciate you more when you have a lovably built body. This explains the boom in sports gym membership today.
And did you know sports gyms are hitting it big in revenue? Yes, gym trainers earn as much as $100/hr aside from their subscription from people who use their facilities. 
Perhaps you are considering building a sports gym. The question inevitably on your mind is: how much will a sports gym cost to build?
To answer this absolutely, let us look at the several expenses that come with building a sports gym.
Permits, Certifications, and Licenses
Each state operates specific requirements needed to own a gym. You will need a business license and safety and health compliance licenses. 
In addition, it's a significant bonus to have professional certifications both for you and your staff. 
Some certifications that are very valuable for this endeavor include the American College of Sports Medicine (ACSM), the American Council on Exercise (ACE), and the National Strength and Conditioning Association (NSCA).
These certifications and licenses can cost anywhere from $500 to $800. 
The cost of the building
Whether you choose to buy or rent a place, procuring a facility will entail you coughing out a lot of money. The price is entirely dependent on the area you select and the size of the location. 
In this regard, making the right decision is crucial because your gym should be placed near its target audience to have the best visibility and ease of reach for your targeted customers.
Therefore, you should thoroughly research different locations before settling for one.
If you have enough funds, it is better to buy your property or, better still, use a property that you own as you have total control and operational flexibility over its usage.
As an alternative, you can rent a property if it's in a good location. However, the monthly rent may become a burden over time. Nevertheless, get in touch with the landlord and strike a good bargain with them.
Be it as an owner or via rent, a price range of $50,000 to $150,000 can cover the cost. 
Procuring your Gym Equipment
The gym equipment to purchase is best determined by the type of gym you want. For example, is your gym one that caters to all disciplines, or is it niche-focused?
Ensure that the gym isn't overstocked with unnecessary items that can overcrowd the space and even be underutilized. 
Complete commercial sports gym sets can cost anywhere from $10,000 to $50,000. Ensure that you first do a market survey and go for the best affordable quality. 
In addition, purchasing the equipment in full sets can save you some money.
Budgeting for employees' salary
Security guards, cleaners, and personal trainers are some standard gym staff. Though you can run a small gym without employing anyone, the workload will become too much for you with time.
Depending on the level of professionalism, employees' salaries may not be cumulatively high. Set aside a minimum of $100,000, though this is dependent on the number of staff. 
Always ensure that they are all paid appropriately and as when due as this gives them more drive to carry out their job descriptions efficiently.
Top-tier trainers are the most effective way to recruit and keep new members, but they are not inexpensive.
Advertisement Costs
Your marketing and promotional initiatives are vital to spreading the word. You must inform your potential customers that you are available for business. The cost will be determined by where you concentrate your brand awareness.  
Since we are in the digital age, the best medium for advertisement is to use the internet. However, there are specific upfront fees, such as developing and hosting your company's website. This can cost as much as $20,000.
Alternatively, you can budget just $5,000 for a traditional ad campaign. This involves printing flyers, banners, and signposts and placing or distributing them in locations with high traffic. 
The Associated Tax Payments
Every state has the amount prescribed by law to be paid as tax for every business. These taxes cover everything from property tax to power tax, water tax, and even taxes on the gym equipment procured.
To avoid criminal breaches, meet the agency responsible for tax payment in the state where your gym is located get an accurate breakdown of what you should pay as tax. Alternatively, you can hire a lawyer to sort it out for you.
Whatever your choice may be, $100,000 to $200,000 should be enough to cover your taxes. 
Conclusively, opening a gym is a great idea, both health-wise and for commercial gain. But just like other businesses, getting the right information on costs is imperative to be on the right track. 
Thankfully, these costs, as broken down here, will give you a better insight into expected expenses.