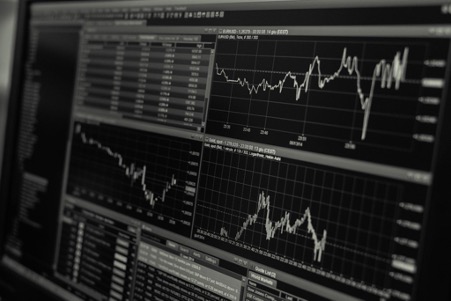 Just like other professionals working in the business and finance industry, stockbrokers are required to have strong communication and strategic thinking skills. This is because their job entails guiding their customers on the right stocks to invest in as well as any rewards or risks associated with the stocks.
Stockbrokers should also be good marketers and possess selling skills to market and sell stocks. This explains the reason why they are sometimes referred to as financial services, commodities, and security sales agents. 
They are some of the highest-earning professionals in the world today. However, this depends on a number of things such as qualifications, years of experience, and the level of their careers.
This is the reason why a stockbroker with experience of about twenty years earns more than twice annually than a stockbroker who is just starting. That notwithstanding, it takes more than just years of experience for one to earn such huge amounts of money. There are exams, qualifications, and licenses among others.
How Long Does it Take to Become a Stockbroker?
Becoming a stockbroker is a process that takes quite some time and a lot of time in class. The biggest hurdle for stockbrokers is getting a Series 7 license, but this has so far been made easy with some of the learning materials available today.
1. Diploma
The first step to becoming a stockbroker is getting a high school diploma. This is because you cannot practice without a degree, and you need to possess a high school diploma for you to gain admission for any degree program. 
If you have General Education Development certification, you can earn admission to some colleges for your degree.
2. Degree
This is one of the most important steps for a successful career in stockbroking. In most colleges, it takes a maximum of four years for one to graduate with a degree. However, this might take a long time depending on the course loads and the credit requirements of the learner.
If you do not have four years, you can get accelerated programs as a full-time student from some colleges. We are talking about accelerated programs because you can hardly find a specific degree in stockbroking. Most students enroll themselves into B-Schools for business or finance degrees.
3. Internships
Almost every other finance and business degree requires one to go through an internship before one can graduate. Some students are lucky to get paid during their internship, while others only get credit for what they do.
With the right internship options, students can get experience in stockbroking and guidance from stockbrokers who have been in the business for a long period of time.
In addition, students can use internship opportunities to build both their resumes and portfolios. This plays an important role in building on their career.
4. Licensing Exams
Finally, students need to take licensing exams in order to trade, sell, and buy stocks. For instance, most states in the U.S. require one to go through the FINRA Series 63 and Series 7 exams for them to be considered professional stockbrokers. This is the final step in starting a career in stockbroking.
Career Prospects and Requirements
A career in stockbroking is one of the most successful careers you can have today. You can be assured of earning a decent living and living your dream. You can also work in an office setup where you have clients visiting you, you can freelance and visit your clients, or even travel the world selling, buying, and offering guidance on stocks.
For a successful career in stockbroking, some of the most common requirements include;
●      Good and accurate communication skills.
●      Ability to choose the right skills for buying and selling.
●      Understanding and explaining complex financial terms in simpler terms.
If you are looking for a career in stockbroking, you need to pay keen attention to the things discussed in this article. The most important thing is to make sure that you have all the education requirements and gain all the skills required for a career in this industry.