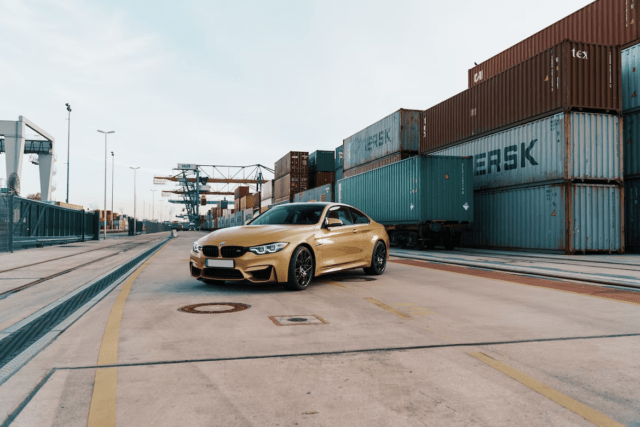 Did you know that car shipping costs can significantly affect relocation? Many people don't realize they can save money and time by having their car shipped as part of their move. Some companies even offer relocation assistance and take care of the logistics of moving their new hire and family to the assigned region.
When to Ship Your Car
Regarding car shipping, there are a few key reasons it can be a wise decision. Perhaps the most obvious is when you need to relocate for work, and your car is too much to handle in the transition.
Another instance where car shipping makes sense is when you're moving long-distance and don't want the hassle of driving your car across the country; perhaps you need to keep actively working and can't take time off to go for several days. In either case, car shipping can save you time and money.
When you're moving long-distance, car shipping can save you substantial money in gas and accommodation costs. It can also be more convenient, as you won't have to deal with the stresses of driving for long periods. And if you're relocating, car shipping can be much less stressful and far more efficient than driving it yourself or paying someone else to drive it.
How to Prepare for Shipping your car
There are a few things to keep in mind when you're shipping your car.
Research and Compare Several Options
First, research different car shipping companies and get quotes from multiple providers, which will help you find the best deal.
Read the Fine Print in Your Contract
Second, make sure you understand the terms of service before you book.
Prepare Your Car for Shipping
Finally, be sure to prepare your car for shipping properly.
Clean the car, inside and out. Ensure no loose items could break or get damaged if the vehicle is jostled. Remove all critical identifying documents or items in the car.
Get a tune-up and pre-trip check-up from your local mechanic. Top up all fluids except gas, and ensure the shipping agent will have no issues mechanically moving your car around the lot.
Get all of your paperwork in order. License, tags, registration, and insurance are all considerations before transporting your car through a shipping company.
Shipping your car can be a great way to save money and time. Just be sure to do your research and preparation beforehand.
Budgeting Your Costs
Car shipping costs can vary depending on the size of the car and the distance it's traveling. But in general, car shipping is much cheaper than driving your car long-distance yourself. Plus, you won't have to worry about gas, lodging, and food costs along the way.
Your Time is Precious
Car shipping can also save you a lot of time. If you're driving your car long-distance, you'll have to take multiple days off work or school to make the trip. But if your car is shipped, it will travel while you're working or doing your routine.
Car shipping can also be a great option if you're moving to a new city and don't know your way around. A car shipping company will handle all the logistics for you to focus on settling into your new home.
Take your downtime between the old job and the new one to settle into your new home, unpack, spend quality time with your family, and make new friends.
Weigh the Value of Your Car
In addition to the cost of gas, wear and tear on your car, and time spent driving, you also have to consider how much your vehicle is worth. If it's an older car, the value of transporting it may not be worth the hassle. On the other hand, if your vehicle is new or has high sentimental value, you may want to consider having it shipped.
Overall, car shipping is a great way to save money and time when moving long-distance. So if you're considering a move, be sure to look into car shipping as an option. After you research a few different agencies, make sure to ask them any questions that you can think of. It's better to have all the information you need than to be misled or confused.