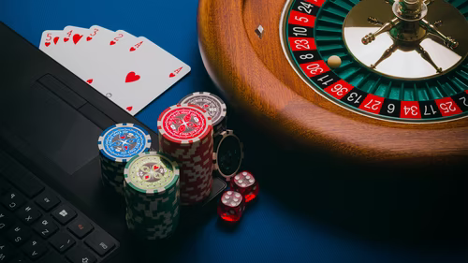 The pandemic was, and to some extent still is, an experience that no one had forecasted or even imagined would ever happen. For this reason, no one was prepared to handle the situation when it appeared. We didn't have the financial resources, the mental capacity, or the emotional elasticity to cope with a time in which doing basic things like meeting your loved ones would become close to impossible. There were those that didn't abide by any regulation and chose to live life on their own terms. However, the people that did understand the gravity of the situation and chose to stay indoors, found themselves trapped in a self-imposed prison. One which barred them not only from physical interaction but also made them emotionally and mentally unstable. 
To cope with this, some resorted to alcohol, others to the media, while some chose to gamble and see how much they could make with the time and money they had. In fact, in nearly every region in the world gambling saw a huge spike, and it was one of the best years for bookmakers and casinos alike. Even people who had previously never gambled decided to try their luck and of course for chronic gamblers, it was a recipe for disaster. Those who played with some strategy and took calculated risks were able to make a lot of money from gambling. The main reason why gambling was able to gain so much popularity was that it was accessible remotely. If you are looking for covid-19-safe ways to bet your money, here is what you can do.
1.
Sports Betting
As the name implies, sports betting is the sport of betting on other sports. The most common subject of betting in sports betting is football. It has a huge fan following, there are a number of players that can be better on, there are different elements in the game that can be betted on, and due to the sheer volume, the payouts can be quite handsome. In places such as America where football isn't that common, American football, baseball, and basketball, take the top spots for gamblers. You can bet on any game if you want to get into sports betting, you just need to find a bookmaker that will place bets for that particular sport or match. Payouts will depend entirely on the size of the bets that others are willing to make and the overall wager.
2.
Slot Machines
The easiest way to gamble is definitely the slot machine. You don't need to know how to count cards, you don't even need to know what a card deck looks like. Relying on pure luck and some probability you can win anything from a little candy to a million dollars. Among the platforms that have made it to the best online casino reviews nearly all of them offer slot machines. These are some of the most popular forms of betting and they are very easy to get into. All you need to do is buy the ticket for the machine and then hit the lever to see what luck has in store for you. Also, since there is no analysis involved and no math involved, it really is just about trying your luck. You aren't playing against any competition so there is no problem with being outsmarted by another player. If you are lucky, you might win big.
3.
Card Games
If you want to get into something that is a bit more engaging and something that can offer exponentially larger returns, then the card games section is where you need to be. There are a lot of different card games that you can choose from depending on what you are comfortable playing and your skill level. Generally, poker and blackjack are considered games that people of all skill levels can play, and these are also played professionally. If you are just starting off you can stick to simpler games like rummy and hearts.
4.
Lottery Tickets
Lottery tickets are the way to go if you want to play against time and wait to find out what fate has in store for you. You can buy tickets online, at the local store, or even from other players. Ideally, you want to have as many tickets as you can to improve your chances of having the winning ticket. Payouts can vary a lot from a few hundred to a few hundred million dollars.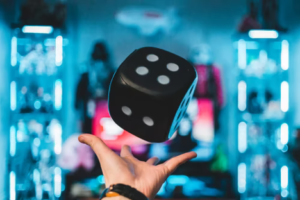 In nearly every kind of gambling, it helps to have some kind of method that you are following rather than just playing all out until you are exhausted. Also, one of the reasons why gamblers end up making bad decisions is because they combine alcohol with the game. This will naturally hinder your ability to make good decisions and while there is no harm in enjoying your time at the table, it shouldn't be to the extent that you are making emotional decisions.