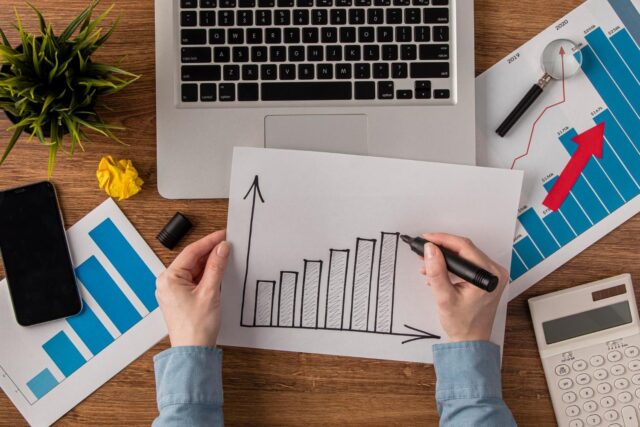 When you are trying to grow your business, you need to have access to capital. It's a well-known concept, yet it can often be difficult for small and medium-sized businesses to access that capital.
Having access to equipment can make a huge difference for a business owner. It can transform your business in many ways. However, often equipment that is necessary to run or grow your business can come at a significant price, and if you don't have access to capital, your options are often limited. This is where equipment financing can make a difference.
Equipment financing is simply a loan used specifically to purchase business equipment. It can be almost any equipment needed to run your business, from large pieces like trucks and trailers or manufacturing or construction equipment. It can also be smaller pieces like an oven for a restaurant, office equipment or a POS system.
The purpose is to provide the equipment needed to make your business grow and thrive. The benefits go even further. Here are the top three benefits of equipment financing.
Accessibility
Business loans can be used to purchase equipment. However, many small business owners find they don't meet the stringent criteria. Traditional business loans from banking institutions often require a lot of hoops to be jumped through and endless paperwork to be filled out. It can be a frustrating and lengthy process, and you still might not walk away with the funds you need.
However, with equipment financing, there's a lot of flexibility. Often the criteria are more in line with the realities of a small business. Another bonus is that the process for applying with online equipment financing companies like Capital Hands is often much more efficient and straightforward than it is with banks.
Maintain Cash Flow
Many businesses don't have the cash on hand to pay for large, expensive pieces of equipment outright. However, equipment financing has benefits even for the ones that do. With so much uncertainty in the past few years – from lockdowns and wars to inflation and interest rates – it's important not to tie up your cash flow.
Equipment financing allows you to purchase the equipment your business needs without sinking all the cash you have into it. Being able to spread payments out over time will enable you to keep your cash flow free and a cushion available to deal with anything unexpected that pops up.
Stay Up-to-Date
If you're working with outdated or unreliable equipment, it can have a huge cost to your business. Between repairs, downtime and safety issues, not replacing your equipment could be costing you.
Or maybe your current equipment works okay, but there have been advances and upgrades to the technology that could give your business a competitive edge and put it on another level. Or maybe your competitors already have access to newer equipment, and your business is being left in the past.
Financing your equipment allows you to upgrade to the tools you need when you need to. This can help to accelerate growth and revenue for your business.
Equipment financing can provide many benefits to your business and could be exactly what you need to see your business flourish.