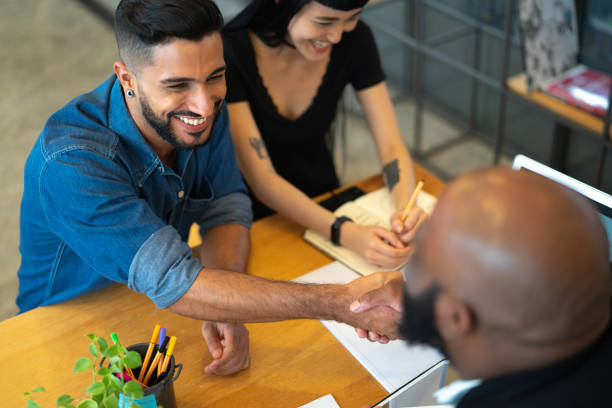 Getting a mortgage might be something that you've been dreaming of for a long time. It can be great to finally have a house of your own, but getting a good mortgage can sometimes be tough. It'll be a lot easier if you have a mortgage broker that you can count on, though. Keep reading to learn about eight reasons why you need expert mortgage help.
Brokers Have the Necessary Experience
Having experience makes it that much simpler for brokers to do a good job. An experienced broker will know what must be done to get the best mortgage deal. They will find you the right mortgage that matches your needs and expectations. This is what these professionals do for a living, and they're committed to helping people in your situation.
Working With a Broker Is Simple
The best brokers work to make everything as simple as can be. They know that the home-buying process can be simultaneously exciting and terrifying. You want things to be simple and complications can cause you a lot of worries. Your broken will help you to simplify the process in all of the right ways, and working with the broker will be easy, too.
They're experienced when it comes to talking to people. Brokers are good at explaining things and you'll always feel like you know what's going on. You won't be lost in the process if you take the time to hire a respected broker. This alone makes it worthwhile.
Brokers Have All of the Right Tools
Another thing to know is that a mortgage broker has all of the right tools. These professionals help people all the time, and they have all of the necessary tools at their disposal. It's a lot easier for them to handle these situations than it is for you. They can handle the calculations and figure out exactly what needs to be done for you to get the mortgage that you're looking for.
Getting the Best Deal
Getting the best deal will be simpler when you have a broker working with you. Without a broker, you might wind up getting a far worse deal. Sadly, it's common for many first-time homebuyers to make mistakes when they don't have a broker. They might wind up taking a mortgage deal that's less than ideal, but working with a broker ensures that you'll get a great mortgage.
It Speeds up the Mortgage Process
Getting a mortgage will likely go a lot faster if you have an experienced broker on your side. The process of getting a mortgage can be complicated and even a bit annoying. Brokers know what to do and they can make things move along at a good pace. You'll have a good shot of getting your mortgage to go through in a timely fashion when you decide to work with a broker.
You'll Have More Options
It's never good to just accept the first mortgage offer that you find. You want to make sure that you're being given many options so that you'll know you're getting the best deal. Brokers work to ensure that you have many options. They will present you with options and will continue to work hard to find the right mortgage that suits your needs.
You Don't Need to Pay Them
You don't need to pay brokers to make use of their services. They get paid by the lenders. You get to enjoy the help that they provide and the lenders pay the brokers a commission when the deal goes through. It's easy to see why this is the most convenient way to ensure that you get a good mortgage deal.
So don't hesitate to reach out. You don't need to have money set aside to pay a broker. They simply help you find the right mortgage deal that makes sense for your situation.
They Can Help You Later in Life Too
It's also good to know that these brokers will help you later in life after forming a relationship with you. There are many situations where you might need the help of a broker even after securing a mortgage. At some point, you might want to refinance your home or you might choose to buy a new home elsewhere in the province. An experienced broker will be ready to assist you with all of your needs.