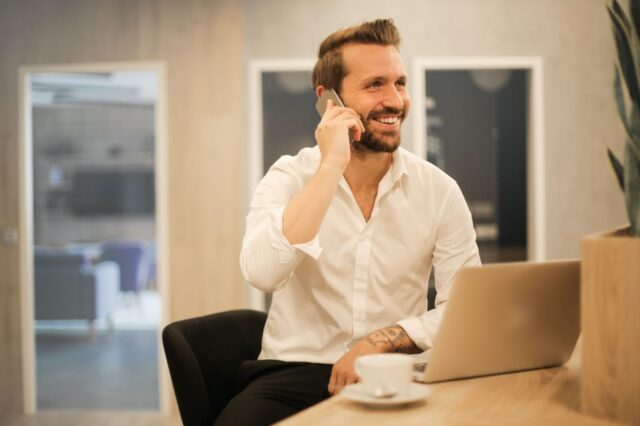 The onset of the coronavirus pandemic has changed the way we work and live. More noticeably, it's changed the way companies acquire and onboard new talent. While many HR procedures have changed over the last few years, employees are now demanding better employers' dental, medical, and welfare benefits. 
Employee benefits such as paid leave, 401(k) plans, bonuses, and now more recently working from home have become overshadowed by the increasing demand for the best dental insurance packages. 
A staggering 4.5 million employees permanently left the workforce behind in November 2021, as reported by the u.S. Bureau of labor statistics — employers will need to tighten their belts and change their hiring methods as the labor market shrinks and workers demand better benefits. 
In 2019, around 60% of Americans paid out-of-pocket dental procedures, up from 47.1% in 2013. Those who do have private health insurance to help cover dental procedures increased from 52.6% in 2013 to 61.8% in 2019. 
But it's not just the cost of dental procedures that have become expensive. The deductible cost of medical insurance, either entirely or partially covered by employers, has jumped more than 68% since 2011. Between 2020 and 2021, employee premiums have increased by 4%, with workers contributing $5,969.
 Jobvite's Recruiter Nation Report of 2021 found that more than 51% of employees want better medical/dental insurance. More than 49% require employers to have a 401(k) plan and even higher than the 44% of surveyed employees who would instead work from home. 
Dental insurance is a top priority for employees
Market indicators published by IBIS World showed that the American dental market size has grown faster than healthcare and social assistance. With expected revenues to reach $159.7 billion in 2022. 
While dental insurance is remarkably lower than that of other private health insurance plans, some premiums and deductibles can range between $50 and $100. 
Typically these dental insurance plans use a 100-80-50 cost-sharing structure. This means that 100% of preventative and diagnostic services can be covered for both workers and their employers, with 80% for basic dental needs and 50% for effective procedures. 
Although the lower premiums will mean that lower-income families will have better access to dental care, around 15.6% of individuals who required dental assistance between 2013 and 2016 couldn't receive any care due to affordability, as reported by Market Watch.
The scope of better dental benefits and insurance doesn't necessarily include workers and their spouses, but their children too. Research indicates that around 80% of American children aged seven and up will require some form of orthodontic and dental procedures during their teenage years. 
Evaluation of current dental insurers revealed that UnitedHealthcare, Cigna, Delta Dental, and Humana had been crowned as the best providers for dental insurance in the United States. These providers are making it more accessible, straightforward, and affordable for Americans to visit their dentist and do regular check-ups for kids frequently. 
The cost of nearly everything has soared in the last few years, as government stimulus has been withdrawn, and inflation soared to its highest in more than 30 years. American workers are eager to have better working conditions, and if not satisfied, are leaving behind the workforce for green pastures. 
It might be a financial consideration before leaving a job behind or taking on new employment for some. For others, it's becoming increasingly important how well employers will look after their staff, whether it be time off, paid leave, family planning, or, more importantly, how well their medical and dental benefits may be.
Family welfare 
The pandemic has revealed that health and wellbeing are now more important to workers. The same Jobvite report revealed that around 84% of surveyed companies had adjusted employee flexibility for workers with families during the pandemic. 
The 89% of surveyed companies will continue to implement new structures and tools for better parental and family flexibility, even as the pandemic starts to cool down. 
It has been an ongoing battle for many employers and recruiters. They seek to find the best talent while also offering better benefits that don't just focus on the employee themself but also their direct family. 
Summing up
The need for better medical and dental insurance benefits makes it increasingly challenging for employees to find a suitable job. Companies are looking to implement better benefits that will see the well-being of their workers improve and that of their direct families. Recruiters are faced with an immense challenge to find the best talent in an already slim labor market. 
Benefits such as 401(k) plans and work-from-home options remain a high priority for workers. Although, the pandemic has revealed that workers are eager to have better medical and dental coverage. 
21st-century employees are interested in how employers will take care of their staff, on-site or in-office, and how much they care about their physical well-being. The new year will be a significant test for employers to improve and adapt new medical and dental benefits that will help them attract the best talent possible.