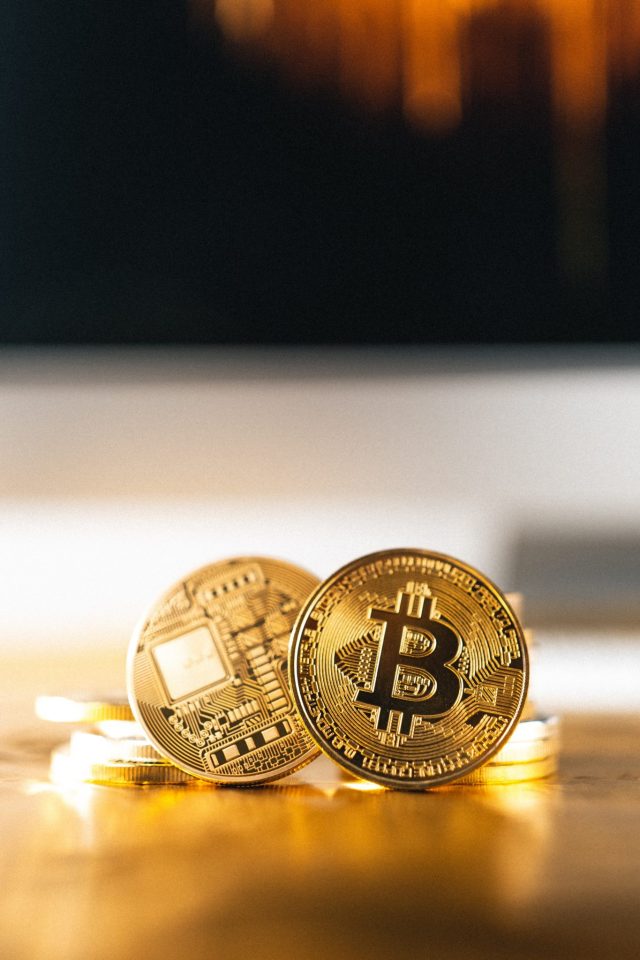 As a crypto investor, you must have a portfolio manager within your reach. It allows you to track crypto prices and manage your investments in a better way. Also, when it comes to cryptocurrency portfolio managers, there are way too many options available.
 However, among them, blockfolio and delta are two of the popular names. So the question is, which one is better among these two? We will find it out in this Blockfolio vs Delta comparison.
We will deep dive into the features and offerings of both portfolio trackers and find out the best one. So here we go:
Blockfolio vs Delta: Which Crypto Portfolio is best for you? 
Blockfolio
Blockfolio is one of the most popular crypto portfolio tracking services available out there. It was launched back in 2014 as a cryptocurrency tracking app, and it was one of the first of its kind.
With the help of the app, you can track thousands of cryptocurrencies across different exchanges and wallets. As a result, you don't have to log in to multiple exchanges or wallets to manage your assets.
Along with that, Blockfolio also allows you to easily buy Bitcoin, Ethereum, and other cryptocurrencies at zero fees. Also, Blockfolio is now known as FTX, as it was acquired by FTX exchange sometime back.
FTX when compared with Binance is stealing the show with its recent merger-acquisition spree where it also acquired BlockFolio.
Delta
Compared to Blockfolio, Delta is a new app in the town. It offers you an easy way to track all your investments. Plus, it supports multiple asset classes and brings them under one roof.
With the help of this app, you cannot only track cryptocurrencies. But you can also track stocks of companies like Tesla, Google, Apple, and more. The app helps you to get a clear overview of your investments.
But when it comes to buying crypto or exchanges, you have to do that to a third-party exchange or marketplace. 
The app easily gets connected with multiple brokerage or crypto exchange accounts. So you can manage all the accounts from a single app.
Blockfolio vs Delta: Features
Both Blockfolio and Delta help you with asset management. However, Delta not only lets you manage crypto but other assets like Stocks, EFTS, indices, mutual funds, bonds, futures, and options.
Also, we get to see a bunch of differences between both of the app's offerings. You can check out both of the app's features over here:
Blockfolio
●      With Blockfolio, you would be able to track the prices of more than 8000 cryptocurrencies.
●      It allows you to view your portfolio in 100+ fiat currencies. As it offers you support for USD, EUR, GBP, KRW, and more.
●      You can chart the trend of your crypto investments over time with your personal portfolio graph.
●      It lets you set price alerts when cryptocurrencies cross a threshold.
●      It lets you see market details like candlesticks and order books.
●      You can buy cryptocurrencies with zero fees.
●      You get to earn up to 8% on all crypto and fiat you deposit. 
Delta
●      With this one, you will be able to manage stocks, cryptocurrencies, ETFs, indices, mutual funds, bonds, futures, and options.
●      It offers you a clear overview of your total portfolio balance, profit & loss during various time periods.
●      With delta, you would enjoy deep asset details and analytics of your portfolio across different assets.
●      Delta has the best notification algorithm, which notifies you when a significant change has happened for an asset you follow.
Blockfolio vs Delta: Fees
Blockfolio and Delta have different fee structures. Since both, the apps offer a bunch of different features, which attracts different fees.
On one side, Blockfolio does not charge you anything as a trading fee. Also, there are no spreads when buying and selling currencies on the platform.
However, there is a catch. You can deposit funds from your bank account to Blockfolio free of cost three times each month. After that, it charges $0.50 per deposit. Also, it may attract additional charges when you deposit using credit or debit cards.
However, Delta has a different pricing plan. The price varies based on your region. However, the standard price is $8.49/Month or $49,99/year.
By switching to the Pro subscription, you would enjoy some additional perks. Such as, it will give you access to exclusive portfolio and analytics modules, unlimited connections to brokerages, exchanges, and wallets.
Also, you can sync your delta account on up to 5 devices, and you will get early access to new features and more.
But if you don't want to switch to the pro subscription, then you can enjoy the free version with limited features.
Blockfolio vs Delta: Ease of Use
Using both the platforms – Blockfolio and Delta is extremely easy. Both the apps come with an easy to use interface, which is pretty straightforward to use.
You can quickly sign up on both of the apps, and executing a trade or connecting an exchange to the app is a pretty quick process.
However, both of the apps are mobile based only. As a result, there is no desktop support for desktop users.
On blockfolio, you will find a direct way to invest in your favorite crypto coins. Also, it offers you the option to add coins that you would like to track.
Delta also lets you buy crypto. But you have to go to a third-party exchange called Etoro to do so. There is no direct way to buy and sell cryptocurrencies.
But it offers you a straightforward way to connect to your existing exchange or wallet. Or you can connect to a broker account.
Overall, both of the platforms are beginner friendly, and you would not have a hard time getting started with these two apps.
Blockfolio vs Delta: Mobile App
Being a mobile centric app, both platforms offer you apps for Android and iOS devices. These apps are free to download from their respective app stores. Also, it is absolutely easy to sign up on both the apps. 
As a beginner, you would not really find any issues using the apps. However, sometimes it gets a little tough to manage your portfolio, and you would wish to have a desktop version of the app. But there is no such app.
Blockfolio vs Delta: Security
Blockfolio and Delta both apps are extremely secure and have their own security measures in place. On one hand, Delta doesn't collect any personal information about it. Instead, it allows you to connect to your public facing hardware wallets.
This eliminates the risk of cryptocurrency being stolen from the Delta app. However, if you switch to the pro version, you will need to share your payment information which is stored securely.
On the other side, we have Blockfolio. The company is regulated by the US Security and Exchange Commission (SEC). Also, the platform does not collect any of your personal information. But you will still need to go through ID verification for trading.
To Summaries
Overall, both of the apps main features are to allow you to track your portfolio. But in terms of features, both of the apps are far different from each other.
On one side, Blockfolio not only allows you to track your crypto portfolio. But you can directly buy and sell crypto within the app at zero fees. This helps you instantly manage your portfolio and purchase new coins or sell off bad performing assets.
But the same doesn't go with the Delta app. Instead, you will need to buy or sell crypto from your exchange. So if you are using multiple exchanges, you will need to log in to them and manage your crypto.
However, the good part about Delta is that it turned out to be the best app for managing all your investments in different sectors.
Blockfolio vs Delta: Pros and Cons
Blockfolio Pros
●      Offers support for more than 10000 cryptocurrencies.
●      It offers you the ability to access other crypto exchanges.
●      You can earn crypto with every $10 trade.
Blockfolio Cons
●      Blockfolio lacks desktop support.
●      Feature options for US residents.
Delta Pros
●      Offers easy crypto wallet and exchange integrations.
●      Core features of the app are free to use.
●      Support for Crypto, stocks, bonds, mutual funds, and other assets.
Delta Cons
●      There is no desktop support.
●      You cannot buy and sell crypto within the app.
Conclusion
So that was all for the Blockfolio vs Delta. Both of the apps are extremely different in terms of features.  Overall, Blockfolio is relatively easy to use and offers you some advanced features. But yes, it lacks security measures. But with Delta, you get to track multiple assets. But you cannot buy or sell crypto on it.