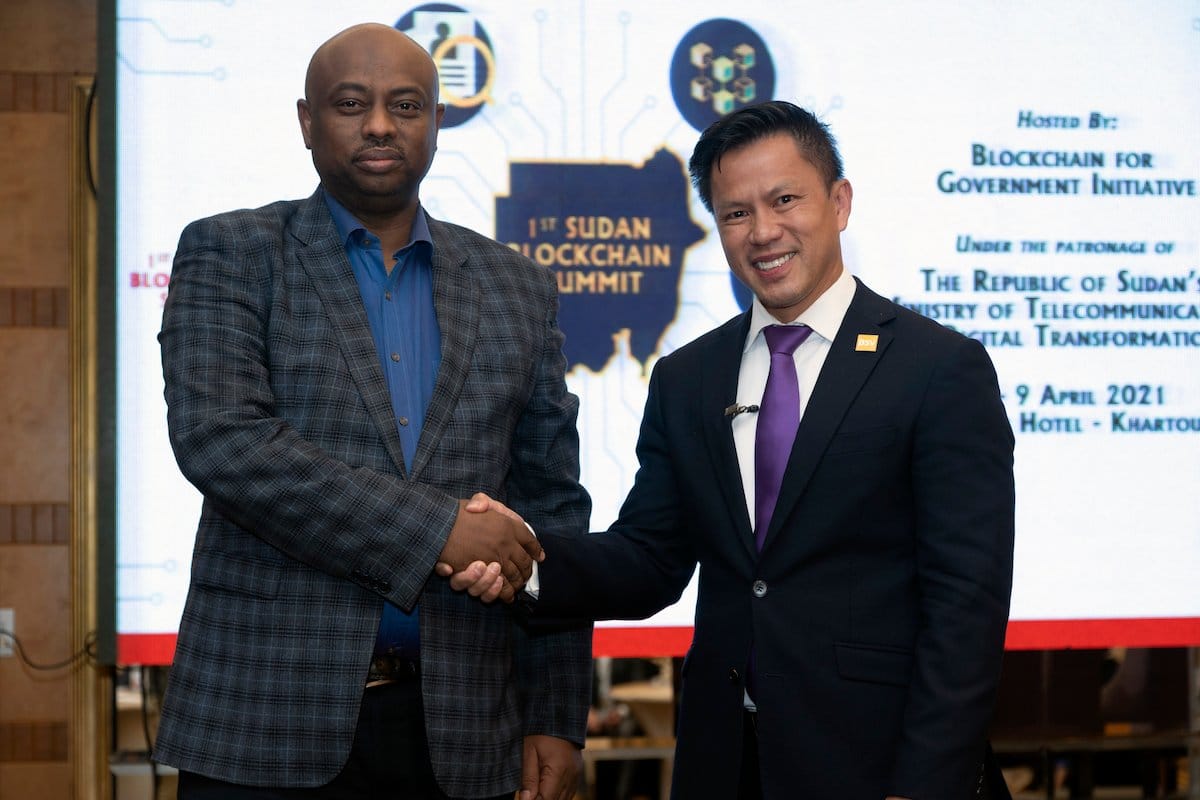 The Republic of the Sudan has been plagued by decades of armed conflict and an authoritarian president that had grave consequences to its economy. Its technological sphere is not at par with the current digital standards, and its development has been a long time coming. As it transitions into a democratic nation and enact massive reforms, much-needed attention is being given to its digital transformation.
"In Sudan, we are in a transition period after thirty years of sanctions and thirty years of a bad regime. Now we are in a transition period in which we want to reform our country and reform the government. Digital transformation is a key pillar in this reformation. We are working on building a national strategy for digital transformation that aims to change the government from manual to digital, to make sure that the government will be more efficient, more smart, more in control and more transparent," Hashim Hasabelrasoul Hashim, Minister of Telecommunication and Digital Transformation for the Republic of the Sudan, explained in an interview.
And there is no better way to kickstart this digital progress than with blockchain technology, which is fully in line with the Bitcoin SV (BSV) ecosystem's Blockchain for Government Initiative. At the invitation of the Ministry of Telecommunication and Digital Transformation, the BSV delegation embarked on a week-long official visit to Sudan in order to provide blockchain and Bitcoin education and expertise through the Blockchain Summit & Workshop. 
The two-day event featured a full schedule with speakers composed of CEOs and founders who have successfully developed their own unique platforms and applications on the BSV blockchain. The international delegation was also joined remotely by speakers from different industries and countries to provide blockchain know-how in various fields, such as government, healthcare, supply chain, gaming, smart cities, social media, and even environment technology and preservation. 
"I can clearly see a role for blockchain throughout different verticals within the government; digital identification is one of many, financial inclusion, digital certifications and many more to come, where we can benefit from blockchain. We want to be the first and lead on this technology in the country because it will enable us to really depend on real data that is secure," Hashim said.
Because BSV is fully committed to Bitcoin creator Satoshi Nakamoto's original design, it has restored the original Bitcoin protocol through the Genesis Upgrade released last February 2020. This historic upgrade also unlocked the network's unbounded scalability, enabling it to continuously scale to accommodate big and bigger data. Because of this, the BSV blockchain can offer businesses low-cost microtransactions, with a current average fee of which is at 0.00075 USD per transaction. 
"Blockchain can help us to build a better world and our trip to Sudan left us feeling even more inspired to make that vision a reality… As we explore opportunities for initial blockchain projects in Sudan, we know that BSV's massive scaling and focus on data network capabilities can provide the blockchain power needed to advance digital transformation for Sudan and greater Africa," Bitcoin Association Founding President Jimmy Nguyen said as the trip came to an end.