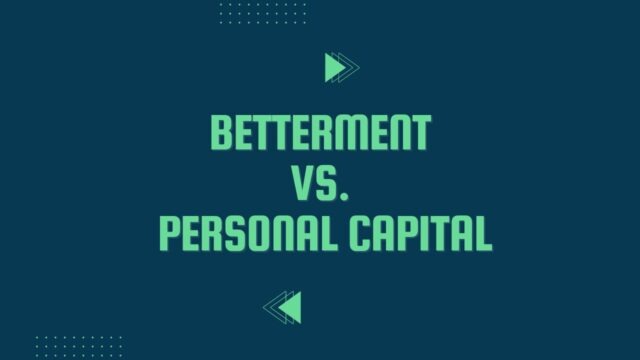 When it comes to investing, there are countless options out there. Two of the most popular platforms are Betterment and Personal Capital. Both offer a variety of features, but which one is right for you? Let's take a look at how they compare so you can make an informed decision about your investment strategy.
Betterment vs. Personal Capital: Fees and Services
One of the biggest differences between Betterment and Personal Capital is the fees they charge for their services. Betterment charges a 0.25% annual fee on all investments, while Personal Capital charges a flat rate of 0.89%. The difference in fees can add up over time, so it is important to consider this when choosing an investment platform.
When it comes to services offered, both platforms have similar offerings such as goal-based investing, automated portfolio rebalancing, and tax optimization strategies. However, one major difference between them is that Betterment offers robo-advisory services while Personal Capital does not. Robo-advisory services allow investors to make automated decisions based on an algorithm that takes into account their risk tolerance and financial goals. This feature may be attractive to those who want to streamline their investments with minimal effort from themselves.
Betterment vs. Personal Capital: Accessibility
Another major factor to consider when comparing these two investment platforms is accessibility. Both Betterment and Personal Capital offer mobile apps that allow investors to keep track of their portfolios and make trades on the go.
However, Betterment offers more features in its mobile app than Personal Capital does; for example, its app allows for seamless integration with Apple Watch so that users can check the performance of their portfolios directly from their wrist! Additionally, both platforms offer 24/7 customer service via phone or email should any questions or issues arise during trading hours or after hours alike.
Conclusion:
When deciding between Betterment versus Personal Capital as your preferred investment platform, there are many factors to consider such as fees charged, services offered, and accessibility provided via mobile apps or customer support channels available 24/7 should any issues arise when trading stocks or managing investments online.
Ultimately the choice depends entirely on what you are looking for in an investment platform – whether it's low fees or more personalized advice – so take some time to research each option before making a decision! With this information in hand you will be able to confidently choose which platform best suits your individual needs without compromising on quality or convenience! Good luck!