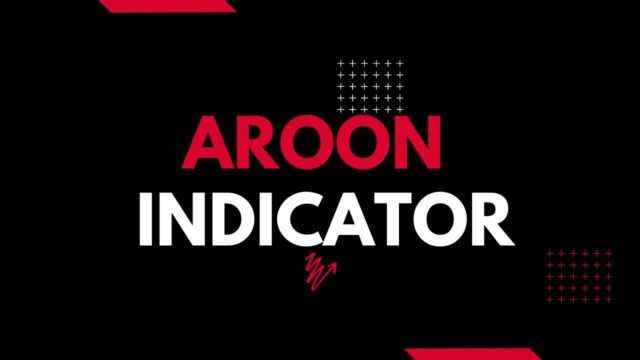 The Aroon MetaTrader Indicator
When used properly, the Aroon indicator can help you determine whether a market is in a trending or consolidating phase. The indicator's movements are generally parallel to each other and are always near a zero line. This means that a trend is likely to start when the indicators change direction. Traders typically wait for a change in either of these indicators' movements to indicate a trend. Listed below are some of the benefits of using the Aroon indicator.
Aroon indicator is a trend strength indicator
The Aroon indicator is a trend strength tool that shows how strong the trend is. It measures the price movement and reveals trends when the green and red lines are close to each other. Normally, it is displayed for a 25-day period. If you want to analyze a shorter time period, you can set the parameters to 14 days. The Aroon is a trend strength tool that is best used when you are looking for strong upward or downward trends.
The Aroon indicator uses high and low points, and simultaneously positioning relationships to gauge pricing momentum. It acts like a rollercoaster and tends to be sensitive to future pricing behavior. As such, it is best used during trending waves, as it tends to be inconclusive during ranging periods. The Aroon oscillator tries to convey changes in pricing momentum direction. Generally, oversold and overbought conditions occur at extreme levels. In addition, the opposite indicator line traverses the mid-region at a similar time.
It identifies periods of consolidation
In range-bound markets, you can use the Aroon indicator to identify periods of consolidation. The indicator signals consolidation when the Aroon-Up and -Down both drop below 50. If the Aroon-Up and -Down drop simultaneously, you're likely trading sideways. Likewise, if the Aroon-Up is above 100, you're likely trading in a bullish trend.
The Aroon indicator is a very simple indicator, and is calculated using the number of days since a 25-day high. It does not look at volume or other factors, and therefore is an excellent tool for identifying periods of consolidation and new trends. It is usually shown as a percentage and fluctuates between zero and 100. In order to determine how many days it has been since a high or low, you simply enter the high/low price data for the past 25 periods.
It uses a percentage value
The Aroon indicator uses two lines to measure price trends. The first line measures the length of time since the last high, and the second is a percentage of that highest price. The two lines can be found in the Inputs tab. The default value for the Aroon indicator is 25. If you want to use it on a daily chart, you need to increase the Aroon's period to 25 or 30 days.
The Aroon indicator has two settings. First, the Aroon-Up indicator is based on 25 periods. This means that if the price makes a new high within 12.5 periods, the indicator is likely to show the same. The Aroon-Down indicator has a default period of 14 days and can be tweaked to your strategy. When both Aroon indicators cross 50, book your profit.
It is a MetaTrader indicator
The Aroon indicator is a popular and powerful MetaTrader indicator that measures the trend strength of the market. It helps traders to know when a price is about to break a range. The Aroon indicator is composed of two curves: the up and the down line. The up line indicates the strength of an uptrend while the down line indicates a weakening trend. As the name suggests, the Aroon is an oscillator that depicts a market and its price. When it crosses its zero line, it means that a trend is gaining or losing momentum. It is important to understand the significance of this indicator before you try to use it in trading.
The Aroon is a complicated indicator that can be used to trade forex. However, its accuracy is great for defining trends. The only drawback is that it can provide trading signals that are too late and are not valid. Its best performance is when used in combination with other technical indicators and fundamental analysis. If used correctly, the Aroon indicator is a powerful tool for successful trading. However, it is not a "holy grail" indicator and should not be relied on alone.
It is calculated in the opposite manner
The Aroon indicator is a trend detection indicator based on the high and low points of a stock price. The calculation of the indicator is based on simultaneous positioning relationships and tends to be highly sensitive to future pricing behavior. It is best used in trending waves and is inconclusive during ranging periods. It attempts to communicate changes in pricing momentum by generating alerts at extremes. It is often confirmed when the opposite indicator line pierces through the mid-region of a price at a similar time.
The Aroon indicator values range between zero and one hundred. A reading greater than fifty indicates a high in the last twelve periods, while a value lower than fifty indicates a strong decline. The Aroon indicator is also used in conjunction with trend indicators to gauge whether a market is experiencing a strong uptrend or a weak one. This indicator is often used to help traders identify trends.