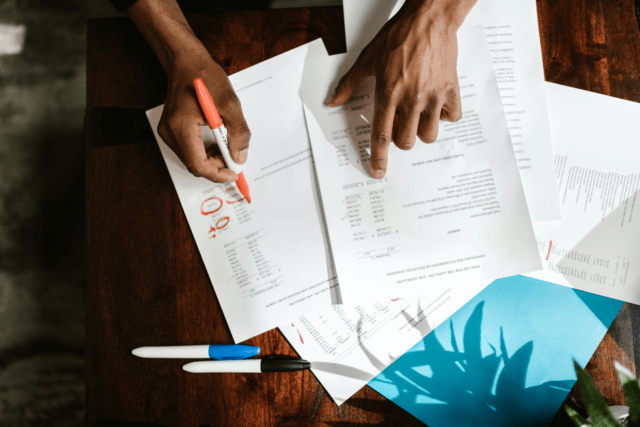 Medical health insurance coverage should be the ultimate safety net against the financial burden that comes with receiving medical care. However, according to a 2019 study conducted by the American Journal of Public Health, nearly 70% of personal bankruptcies in the US start with a medical bill.
At the same time, there is plenty you can do to lower the cost of medical treatments and obtain a fair service for the price. Here are some tips to keep in mind when negotiating your hospital bill – but don't forget that the first step is to work with your medical coverage insurance provider.
Ask for Price Estimates in Advance
In an emergency, you might not have the time to ask for a price estimate or shop around to find the cheapest healthcare provider. However, for treatments recommended by your healthcare provider or planned surgeries, you can adopt a different buying strategy.
Start by contacting an in-network hospital billing department to request a quote.
This will give you a precise estimate of what you'll spend. But, even more importantly, it gives you the chance to review your estimated medical bill with your insurance provider and ask for prior authorization for coverage.
Naturally, the quality of health care you'll receive should be your top priority. However, at this stage, it is important to keep a business-like mindset, negotiate the price offered, and ask whether a certain procedure is necessary.
Shop Around for a Cheaper Provider
When choosing a provider, cost should not prevent you from accessing high-quality healthcare. However, price shopping can help you access similar-quality services at a fraction of the price.
For example, among the hospitals located in the Chicago area, the cost of a hip replacement surgery can vary between $46,000 and nearly $90,000, depending on the chosen healthcare provider. What's more, simple procedures such as blood tests can vary between $18 and $440 depending on your state and zip code.
Today, more and more patients have started price shopping, which has encouraged organizations like BlueCross BlueShield and UnitedHealthcare to make available price comparison tools. Make sure to use these tools to your advantage and consult your insurance provider.
Review Your EOB and Work With Your Insurer
When a healthcare provider files a claim to your insurance, you will receive a statement from your medical insurance provider, known as "Explanation of Benefits" or EOB. While this document isn't a bill, it can tell you a lot about the treatment charges that are covered by your insurer and what your "out-of-pocket" expenses will be.
Review your EOB and compare it to your medical insurance policy to make sure that no claims have been wrongfully denied. If this happens, consider asking the hospital's billing department to resubmit the claim.
And, if this doesn't work, get in touch with your insurance provider to understand why a claim has been refused and appeal against a wrongful denial.
Check Your Bills for Errors
A study conducted by Medliminal Health Solutions in 2017 shows that up to 90% of medical bills will contain errors. These include overcharges or duplicate charges, wrong patient details, canceled procedures, and "upcoding" mistakes – or, charging a patient for a wrong treatment code.
The best way to pinpoint mistakes on your medical bill is to ask for an itemized breakdown. Here you'll be able to see a summary of your details, procedures received, and costs associated with each procedure or service.
Whether these charges are covered by your insurance or not, you should get in touch with the hospital's billing department or patient advocate to review any errors.
Pro Tip: Your insurer might not cover out-of-network services. However, if it does, you should beware of out-of-network charges – also known as balance billing. Thanks to the No Surprises Act, starting in 2022, providers are not allowed to add "surprise" charges for out-of-network care.
Consider the Benefits of a Lump-Sum Payment – Or Opt for a Payment Plan
One of the most powerful tools you have when negotiating the medical expenses not covered by your insurance is liaising with the hospital's billing department. Remember that it is in the hospital's interest to help you pay your bill in full.
That is why, if it is within your financial means, you should consider offering an immediate lump-sum payment to settle your expenses. This can give you access to significant discounts of up to 20% of your total balance.
Alternatively, inquire about the financial help programs and interest-free or 0% APR payment plans available.
Understand the Ins and Outs of Your Policy
Whether you require emergency or planned care, your first point of contact should be your insurance provider. After reviewing the details of your policy, you should understand what procedures, treatments, and services are covered.
This information is essential when negotiating your medical expenses and lowering your overall medical bill.
Don't forget that your health insurance and medical insurance are slightly different, and a medical plan might only cover you in the case of hospitalization, accidents, and specific illnesses.
Consider partnering with the hospital patient's advocate or medical billing professional to ensure that you are getting a fair and correct price for the services received.