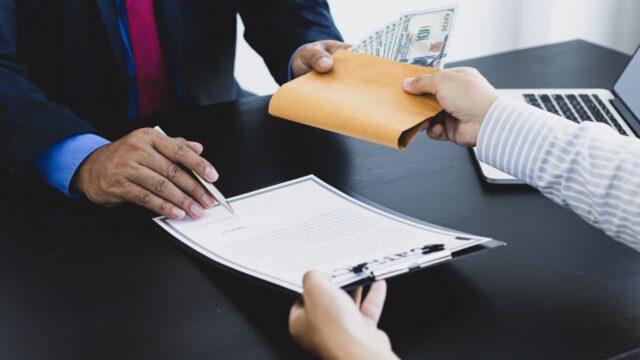 Are you in the market for a loan? If so, you may have come across Monevo. This is an online platform that helps people find the best loan products to meet their needs. In this blog post, we will review how Monevo works, what features it offers, and how it can help you get the best loan product available. Read on to learn more!
How it Works
Monevo is an online platform that allows consumers to compare different lender offers from all over Europe. It's a simple process – just enter your personal details (including income and credit score), specify the amount you need to borrow, and let Monevo do all the work. The platform will then give you a list of lenders who are willing to offer loans at competitive rates. You can then compare these lenders side-by-side to see which one has the best terms and lowest interest rate for your needs.
Monevo also has a range of other features designed to make finding the right loan easier and more efficient. For example, users can take advantage of its "Quick Apply" feature which allows them to apply for multiple loans simultaneously with just one application form – saving time! Additionally, they provide useful tips and advice on how to improve your credit score before applying for a loan – meaning that even if you don't have great credit now, you may still be able to get approved for better rates in future applications.
What makes Monevo Unique?
One of the main things that sets Monevo apart from other online platforms is its focus on customer service. Their team of experts are available 24/7 via email or telephone should any issues arise during your application process or once you have been approved for a loan.
They also have an extensive FAQ section where customers can find answers to common questions about their services or about loans in general – making sure that no matter what issue arises, they are there to help every step of the way!
Plus, with their "pre-approval guarantee" customers are assured that if they pre-qualify based on their initial information they will be accepted by at least one lender once they submit their full application form – providing further peace of mind when taking out a loan through this platform!
Conclusion:
Monevo is an excellent choice if you're looking for a reliable online platform where you can quickly compare different lenders' offers and select the most suitable one for your needs. With its user-friendly interface, helpful customer service team, pre-approval guarantee and wide range of features – it really does make finding the perfect loan easier than ever! So why not check out what Monevo has to offer today? You won't regret it!