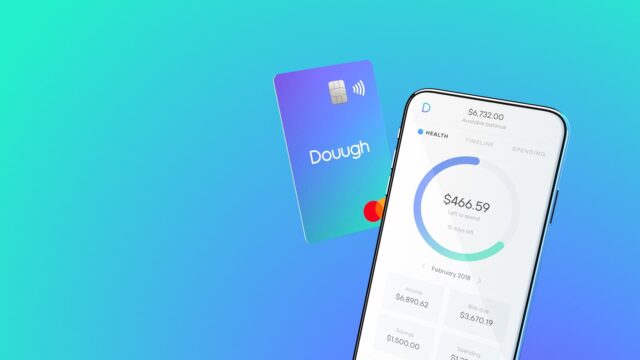 We all know that money is a powerful tool, but what if you don't have enough of it? In today's society, managing your finances can be overwhelming. That's why apps like douugh are essential for anyone looking to get their financial house in order. Let's take a closer look at this app and see how it can help you take control of your finances.
What Is Douugh?
Douugh is an AI-powered banking app designed to make managing your finances as easy as possible. It offers users a range of features, including budgeting tools, expense tracking, and savings goals. The app also integrates with major banks so that users can easily transfer funds between accounts and keep track of their spending habits.
Douugh also provides its users with personalized guidance from real financial experts. This allows users to get tailored advice on how to manage their finances and reach their financial goals. Additionally, the app has an intuitive user interface that makes navigating through all its features a breeze.
Benefits Of Using Douugh
There are numerous benefits to using the douugh app for managing your finances. For starters, the app includes automated budgeting tools that allow users to set up monthly budgets for different categories of expenses (e.g., food, entertainment).
This makes it easier to keep track of where your money is going each month so that you can make better decisions about how to spend it. Additionally, the app's expense tracking feature helps users stay on top of their spending habits so they can identify areas where they may be overspending or underspending.
Furthermore, douugh's savings goal feature allows users to set specific goals for saving money each month and track their progress towards those goals in real time. This helps ensure that users are taking steps towards building up their savings account and reaching their long-term financial goals. By combining these features with its personalized guidance from expert advisors, douugh makes it easier than ever before for anyone to manage their own finances without having to hire a professional advisor or become an expert on personal finance themselves.
Conclusion: Managing one's personal finances can be daunting—but it doesn't have to be! With the help of technology like the douugh app, anyone can take control of their own financial future by setting up budgets, tracking expenses, and setting realistic savings goals with ease. Whether you're just starting out or already have some experience with personal finance management, douugh offers something for everyone looking to build wealth over time by taking charge of their own financial well-being. Give it a try today and start building up your savings account!