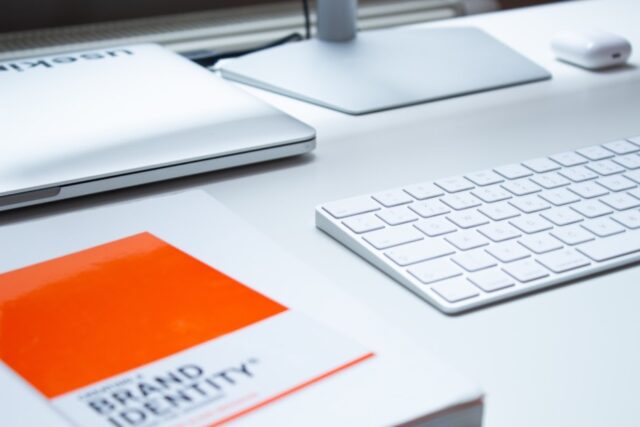 Branding is an important part of the success of any company or individual. It helps to establish a strong connection with potential customers, and it plays a key role in establishing credibility. A brand can be made up of different elements that come together for one unified goal: making your business stand out from the competition.
You need to be intentional in building your brand in order for you to be successful at it. Here are six tips that will help you build your brand:
Know Your Target Audience
To create a brand that is meaningful, it must be customer-centric, or in other words, based on the wants and needs of your target audience. You have to know who you are targeting, so you can provide them with relevant content and communicate well with them. If their needs, desires, and values are known to you, it makes the branding process easier because you will be able to create a message that they can relate to. You will also have an idea of how this message should be communicated in order to resonate with your target audience.
Come Up With a Distinct Name and Create an Effective Logo
When it comes to branding, a unique and catchy name is necessary in order for you to be easily remembered by your customers. A compelling brand name from a reputable naming agency can help your target audience distinguish your brand from among the many others that may offer similar services or products. It is best if the name chosen for the brand has some sort of personal meaning or significance because this will add a more personal touch to it.
The logo of your company or brand is also one of the first things that your customers will see. It defines who you are as a business, and it should be able to stand out from the competition by being unique, memorable, striking, versatile, timeless, relevant to what you are offering, and reflective of the nature of your brand. If you want your customers to remember your logo, make sure that it is simple and meaningful.
Have a Clear and Concise Message
It is important that the message you send to your customers about your brand be simple, straightforward, and clear. Do not confuse them with too many details or information because this will only serve as a distraction to them, and they might end up disengaging from the conversation. Make sure that your message can be understood and succinctly delivered, so your customers would know what you exactly offer and how they can benefit from it.
Be original and authentic with your message. Having a unique selling proposition is essential in order for your brand to stand out from the competition. The uniqueness of your brand should be reflected in the products and services that you provide to show your customers that you are different and that you know what they want. People like to deal with companies and individuals that can provide them with something original and authentic, so make sure that the message you
Have a Strong Brand Voice
Every brand has its own voice that can be heard through all of your communications. It is important to ensure that the message you are trying to send through your brand name stays consistent with what people will hear from you, whether it is written or spoken. Your brand should have an authentic voice that tells people who you are and what you do. You have to put a lot of effort into creating this voice because it will help your customers easily identify you and what you stand for.
Having a brand voice means you are constantly making efforts to create great content for your customers. Your company's social media platforms should be full of engaging and informative content, so they would see the value in dealing with you. When you constantly provide valuable content to your target audience, they will be able to identify if this is something they can benefit from, and it may also encourage them to recommend you to their circle of friends.
Think Long Term
It is important that you do not rush the branding process but instead, think long term. The success of your business will depend on how well you are able to establish yourself as a reputable brand in your industry. A strong presence online and offline coupled with consistent content creation can attract more customers to engage with your business and, ultimately, build up your reputation as a brand. Having a solid reputation as an established business will surely open up more doors to success, which is why it is important that you do not lose sight of your purpose and vision.
Build Relationships with Influencers
When building a brand, make sure to always keep in touch with influencers who can help spread the word about what your business offers. Having good relations with popular personalities within your industry will make them your allies when it comes to your branding efforts. When you collaborate with influencers, their followers will hear about your business and this may encourage them to check out the products or services that you are offering, which can lead to customers for you in the future.
Create Content That is Visually Appealing
Another factor that you have to consider when building your brand is to ensure that the content being produced by your business is appealing. Your blog posts, social media posts, advertisements, video presentations, flyers, and other material sent out should be visually attractive, so your clients would know what they are getting into. When people see something appealing at first glance, they are more likely to click on it, share it, comment on it, or engage with your brand in some way.
Visually appealing and engaging content is one of the best ways to attract more customers. You have to be able to create a certain buzz about your brand if you want people to engage with it. When you constantly provide interesting and informative content, curious people will be drawn to see what's inside, so they can assess if your products or services can benefit them.
Market Your Brand
Once you have finalized your brand name and prepared some content for your target customers, it is time to start marketing. To successfully create a buzz about your brand, you have to strategically plan out the most efficient ways to reach your target market. You can use traditional advertising efforts such as television commercials or print ads for this purpose, but if you want results faster, you can even consider utilizing online marketing campaigns to draw more traffic to your website.
This may involve paying for advertisements on Facebook, Google Adwords, Bing ads, etc. There are also other platforms where you can promote your brand by reaching out to bloggers in your niche. When you consistently pay for ads or participate in blogger outreach campaigns, web traffic will surely increase because more potential customers want to check out what your business has to offer.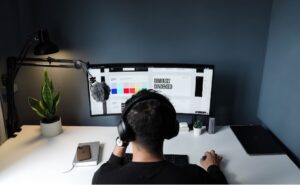 Now that we've gone over the six essential tips for building your brand, it's time to put them into action! Branding is all about creating a consistent and memorable experience for customers. It starts with understanding who you are as a business and what makes you unique. From there, you can create marketing materials that reflect your values and speak to your target audience. Be sure to stay true to yourself and don't be afraid to experiment; branding is an ever-evolving process.