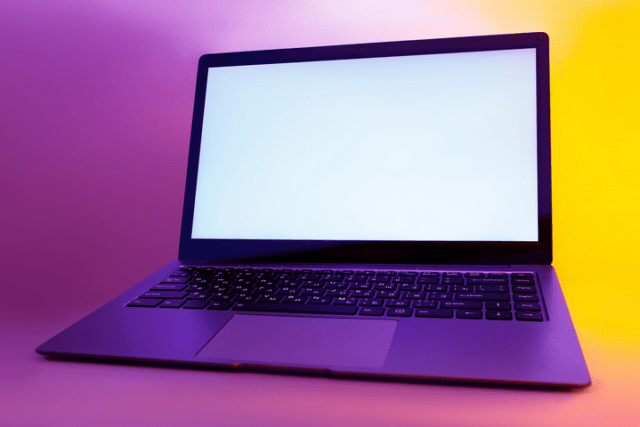 Laptops with different screen sizes all have their advantages and disadvantages. Depending on your career and the programs you use most, one screen size may suit you more than others. Graphic designers usually prefer large, high-resolution screens. Meanwhile, business professionals who travel frequently are willing to settle for a smaller screen to enhance portability.
If you work long hours on your business laptop, getting a good display is essential. The ideal display will come with features that complement your lifestyle. Some business laptops have large screen-to-body ratios. Others come with an impressive resolution and vibrant color accuracy.
This list contains seven different business laptops with varying screen sizes:
1. ASUS ZenBook Pro Duo UX581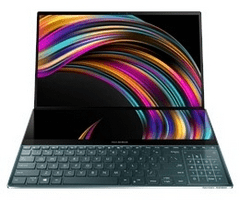 The ASUS ZenBook Pro Duo comes with two screens, making it an excellent option for people who enjoy multitasking. The secondary screen, also known as the ScreenPad Plus, displays content in 4K quality. It allows you to quickly switch between apps, use a stylus to draw, and take notes on your laptop. You can also use ScreenPad Plus to personalize your workflow.
The primary screen on the ZenBook Pro Duo is a 15.6-inch 4K touchscreen with an impressive 3840 by 2160 resolution. This laptop display is rated at 400 nits of brightness and features 100% Pantone color validation to enhance color accuracy. Not many laptops on the market can compare to the power of the ZenBook Pro Duo, thanks to the Intel i9 CPU and the NVIDIA GeForce RTX™ 3070 GPU.
2. HP Pavilion 17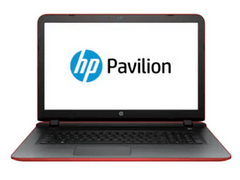 The HP Pavilion 17 is an excellent laptop for people who want to experience using a large screen. The 17.3-inch display on the Pavilion is ideal for creating an immersive media experience. The laptop comes with a glossy screen that produces intense colors using 1600 by 900 resolution.
The HP Pavilion uses the i5 Intel CPU, the Intel HD 620 GPU, and 8GB of RAM, making this laptop a good choice for general tasks. Unfortunately, the HP Pavilion uses an HDD instead of an SSD. It may cause slow loading times for video games and other resource-intensive programs.
3. ASUS ExpertBook P2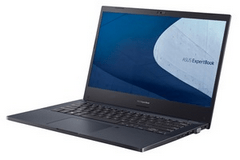 The ASUS ExpertBook P2 is one of the most powerful business laptops available. This laptop is designed for portability and only weighs 3.3 pounds in addition to its 14-inch IPS display. The ExpertBook P2 features an anti-glare finish with 1920 by 1080 resolution.
This laptop can handle almost any task thanks to the Intel i7 CPU, the Intel UHD GPU, and up to 16GB of RAM. The ExpertBook P2 features a unique 180-degree hinge. It allows this laptop to lay completely flat, giving you another way to interact with the display.
4. Apple MacBook Air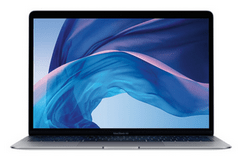 The Apple MacBook Air offers impressive performance in a compact size. The MacBook Air comes with a 13.3-inch Retina display with 2560 by 1600 resolution. The screen on the newest MacBook Air is more vibrant than previous versions. It uses True Tone technology to adjust your display to your environment instantly.
Thanks to the new M1 chip, the MacBook Air can get an impressive 18 hours of battery life. This long-lasting laptop is an excellent option for business travelling.
5. Lenovo Chromebook Duet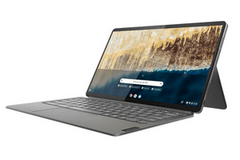 The Lenovo Chromebook Duet is a compact laptop that makes travelling easy. This laptop uses a high-quality 10.1-inch Full HD IPS touchscreen, rated at 400 nits of brightness. It will display pictures and videos with impressive clarity.
The Lenovo Chromebook Duet comes with a kickstand that allows you to use your laptop in tablet mode. This compact laptop is ideal for people always on the go, especially when working on an airplane. It can be a handy device for word processing and other office tasks.
6. ASUS Zenbook S 13 Flip OLED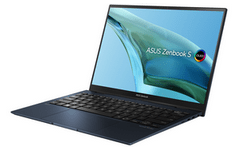 The ASUS Zenbook S 13 Flip OLED is a compact laptop with long-lasting battery life and fast recharging capabilities. The laptop is ideal for long work shifts and users who need a portable machine during business travels. The Zenbook S 13 Flip OLED is rated at up to 550 nits of brightness and uses a wide 89% screen-to-body ratio, which creates an immersive viewing experience. The impressive display is PANTONE Validated for color fidelity and TÜV Rheinland certified for eye care.
This Zenbook S 13 Flip OLED comes with the 12th Gen Intel Core processor and Intel Iris Xe graphics, making it great for people who value performance. The laptop comes with the 360° ErgoLift hinge, allowing you to convert the device into laptop, tablet, stand, or tent mode. Each setup offers a unique viewing experience that maximizes comfort and functionality.
7. Alienware R4 174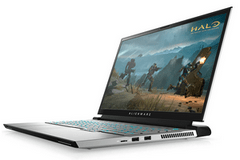 The Alienware R4 174 is a powerful laptop with a large 17-inch screen. This device uses a Full HD display with a 4-millisecond response time to create enjoyable media experiences. The display on the Alienware R4 is rated at 400 nits of brightness and comes with an anti-glare finish to make this laptop usable in public.
The Alienware R4 is built to handle modern video games, but it can also be used for intensive work. It uses the Intel i7 CPU and NVIDIA GeForce GTX to provide consistent performance. This laptop comes with a 256GB SSD for fast loading of your files, in addition to a 1TB HDD for extra storage.