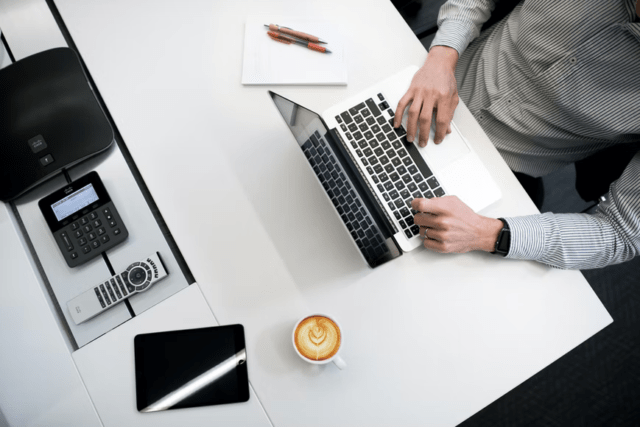 Many startups struggle to survive their first five years of operation due to poor routine accounting processes and cash flow management issues. As an e-commerce business owner, you must track all the transactions and ensure your bookkeeping is up to date to keep your business afloat in the long run. This article shares some accounting tips to help you effectively run your e-commerce startup and take it to the next level.
Outsource Accounting and Bookkeeping Services
While some businesses prefer to keep their accounting and bookkeeping within the company, the majority lack the essential experience and skills to do the job.Many startups have inadequate staff who become easily overwhelmed with the rising accounting tasks and tax obligations.
This is where business accounting experts such as Pherrus Financial services are useful. Outsourcing accounting to such firms gives you access to a team of accountants with broader knowledge and expertise to help you scale your services without a lag. Additionally, it provides you with enough time to focus your resources and energy on other things, like generating business strategies.
Plan for Your Tax Payment
It would be best to set aside a separate account exclusively for saving the money for paying taxes. As a result, you avoid using the tax money for other expenses or cater to a financial crisis. The best starting point is to request your accountant to estimate the amount of tax you need to set aside while helping you prepare and file tax returns.
Invest in Ecommerce Accounting Software
As your e-commerce business continues to grow, its accounting requirements also increase. On top of handling profits and expenses, you also have to deal with supplier costs, refunds, taxes, and logistical solutions, to mention but a few. Investing in reliable eCommerce accounting software will enable you to manage all these without breaking a sweat.
With the software, you can automate simple tasks while simplifying your bookkeeping through custom invoices, client management, and payment tracking, saving you a lot of effort and time. Although various accounting software have emerged in the market today, QuickBooks is best suited for startups seeking to keep everything simple.
Document All the Sales and Transactions
To run an eCommerce business effectively, you must keep proof of every operation you do. Proper records of business sales and transactions enable you to track all your profits and expenditures, giving you a good handle on your business finances. It also allows you to account for all the revenues, equity, expenses, assets, liabilities, and chargebacks.
Proper Inventory Management
Most e-commerce startups often feature inventory as their primary asset on their financial statements. Thus, it is best to exercise proper inventory management to increase profitability while reducing the risks accompanying the handling of too much inventory. Discover the least inventory amount to hold and track it to minimize the cash tied down and enhance the business' cash flow.
Separate Business and Personal Finances
One of the biggest mistakes most e-commerce businesses undertake is using business money for personal purposes and vice versa. Mixing private and business funds can complicate things with time, especially when balancing sheets or paying taxes and debts.
It is best to have an ideal business structure that will hinder you from using personal money to pay business liabilities or debts and vice versa. The two possible options to use are the limited liability company (LLC) and sole partnership.
Plan for the Unexpected and Major Expenses
It's often not easy to plan for future expenses as you cannot predict when they will come. However, you can still plan early for a few expenses and start saving for them, such as running out of stock or system upgrades.
Even though tracking all your accounting and bookkeeping processes may sound tedious, it's the best way to help your startup grow while improving productivity, time management, and sales. Thankfully, you can leverage accounting software and systems to scale up your operations faster.